Last Updated on
Who said achieving a runway look is impossible? If you thought only supermodels could wear these hairstyles and rock them, think twice. Be ready to shake your mane and rehearsal your catwalk because you too can have a jaw-dropping model hairstyle.
1. Lily Cole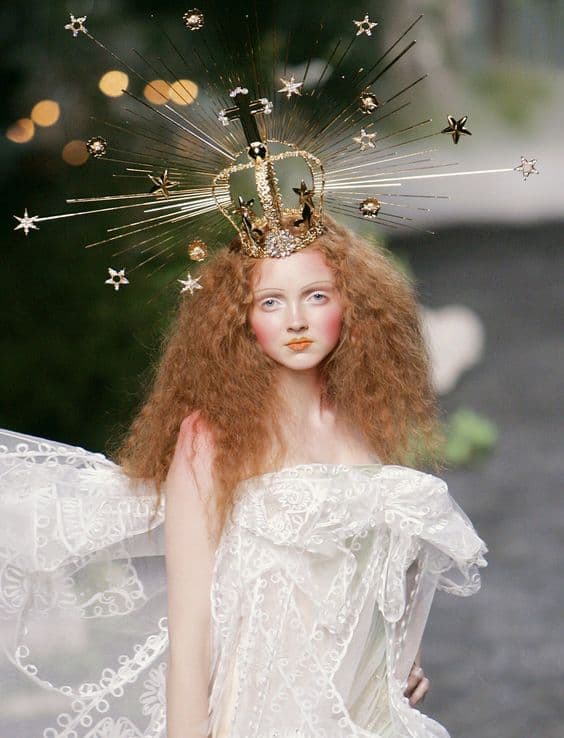 Get inspiration from this amazing and dazzling look Lily Cole had in 2005, during the Dior Haute Couture. Tone it down by leaving the golden crown at home, but do brush your curls, tease them and make them frizzy. The more frizzy they are, the better. It is a good look for you if you have curls because your texturized hair will look lioness.
  2. Tao Okamoto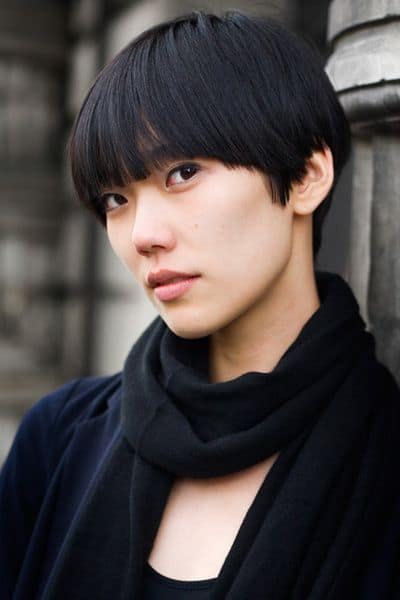 In 2009, Tao Okamoto walked the runways of Ralph Lauren, Vogue and a bunch more of other famous fashion brands with her new supermodel hairstyle: a clean bowl cut. Who would have thought that such a look could be so flattering? Of course, this is not a look that remarks the best of just any face: remember not every haircut works with every face shape. If you decide to go for this really short and out of the ordinary haircut, remember to wear a lot of attitude. You can also play around with it and achieve a slicked-back look.
3. Naomi Campbell
Love her or hate her, Naomi Campbell is the queen of the runway. This photo was taken not so long ago and she still dominates the runway shows like back in the '90s. To achieve her signature supermodel hairstyle, one she has been rocking for years now, all you have to do is flat iron your hair. It looks simple, elegant and chic. Her long tresses are slick straight, which makes her hair look shiny, and the middle partition gives proportion to her face.
 4. Ruth Bell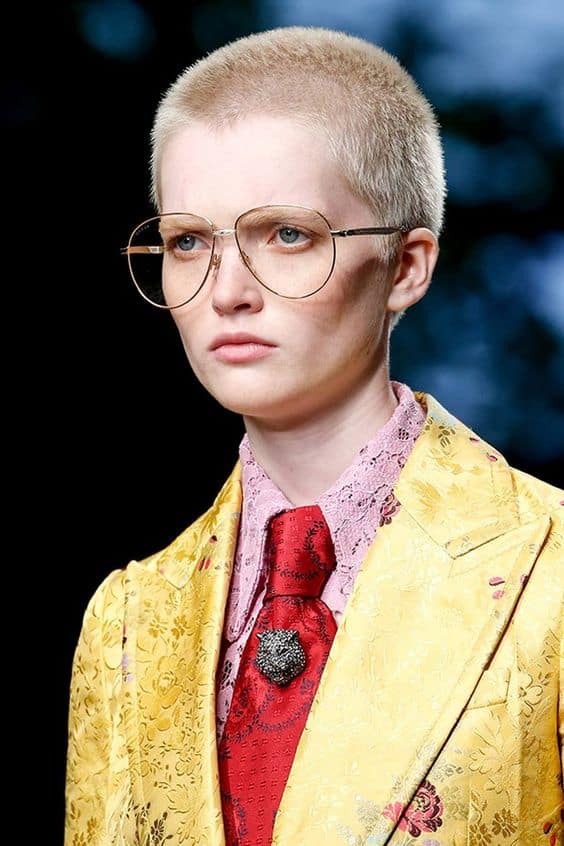 How to surpass other models when you have a twin sister that looks just like you in the industry? For Ruth Bell, shaving her head was the answer. This brave move made her one of the most requested models in the fashion world. If you are searching for a drastic change of style, maybe you should try this one. Although it can be scary to leave behind your long mane, your facial features will really pop out with a haircut like this. Natalie Portman looked precious with a shaved head and Sinead O'Connor, as irreverent as she is, has owned this hairstyle for long. You won't look less feminine with a shaved head if you don't want to: it all depends on how you carry it out.
5. Alanna Arrington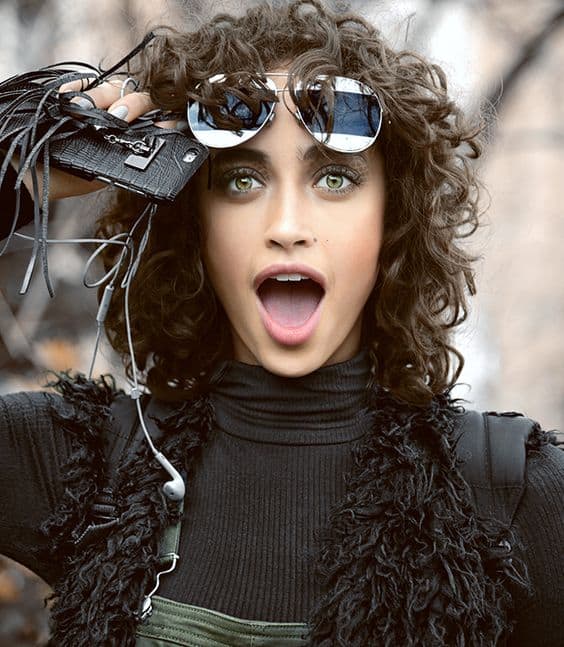 Exotic supermodel Alanna Arrington had a long curly mane. Then she switched to this long bob, with soft natural curls, and her career went to the roof. Short hair can be a relief if you are used to having long tresses that get into your way. Modern and girly, this is a simple haircut that will allow you to wash your hair, diffuse your tresses, use some product to build up your curls, and be ready to go in no time.
6. Vanessa Moody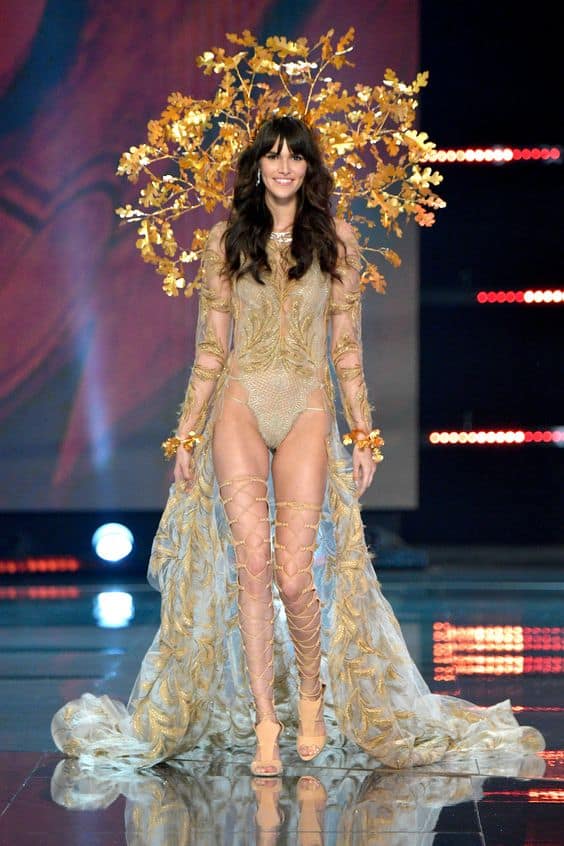 Bangs and soft waves are a good combination. If you have a pale complexion, a chocolate like color will warm your features. If you have a darker skin tone, a lighter hair color will make a beautiful contrast with your skin. For this supermodel hairstyle, you don't need to cut short your tresses. You can give them form using a curling iron to make soft waves. A simple way to do it is to tie your locks into a ponytail and start curling sections of your hair. This method will help you give some texture to your hair easily. If you have an angulous face, bangs will balance the strong features of your face. Make sure you flat iron your bangs if you don't have straight hair or they won't frame your face correctly.
7. Milou van Groesen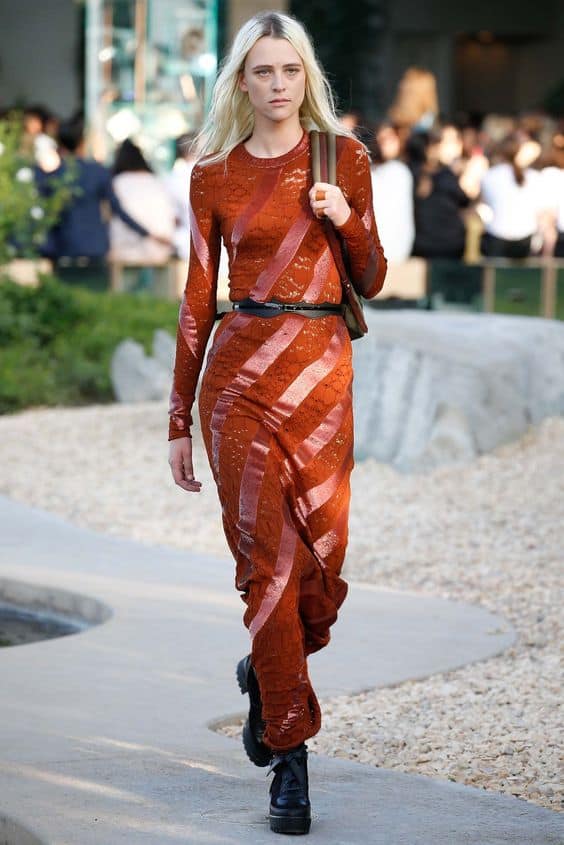 Opt for a boho chic look and get inspired by Milou van Groesen, during her runway show on 2016 at the Louis Vuitton Resort. If you are planning on changing your hair color, dye it platinum blond. Don't worry about your roots being a different color, dying your hair doesn't need to be about making it look like that's your original hair color: just have fun and choose an ice-blond hue. The middle partition and the long tresses make this overall look a simple, yet cool, way to style your hair investing very little effort.
8. Agyness Deyn

Agyness Deyn is rocking a very similar style to Tao Okamoto's bowl haircut. But Agyness hair has more texture at the front, which makes her look more rock and roll. Her icy hue is also on point. It reflects the light and her hair looks shiny and healthy. This is not a low maintenance haircut since you will need to style the front the proper way every morning and visit a hairstylist to keep the shape of it.
9. Mariacarla Boscono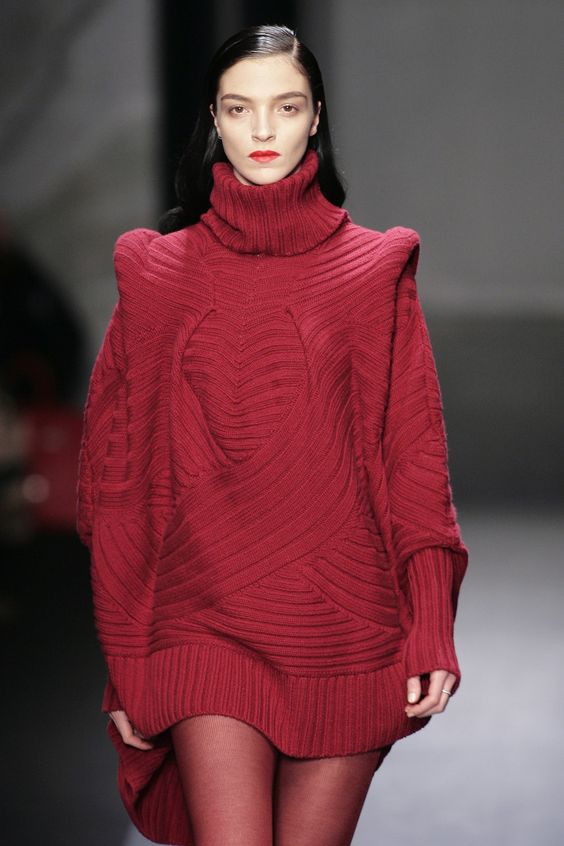 If you want a wet hair look, which has been appearing everywhere on the red carpet and the hottest celebrities sport it, you should copy Mariacarla Boscono runway look. Even though Boscono had this look at Milan Fashion Week Fall 2009, we can still see it pretty often on the latest runway shows. It never get's old. To achieve a wet hair effect, all you have to do is start with a clean base. Then, you can either dry your hair or work with it wet. Then, you should brush your locks thoughtfully and decide if you want to slick back your hair, have a middle partition or, like Mariacarla Boscono, have a side part. Use gel (make sure it has a strong hold) and, after you are done styling your locks the way you want, spray them with hairspray.
10. Coco Rocha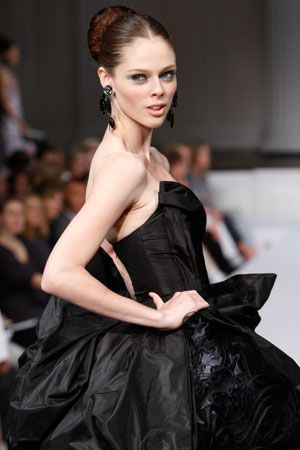 This is one great supermodel hairstyle you can sport if you are going to an elegant event. Forget about an updo. Get a super slick, tight and fancy updo instead, just like the one Coco Rocha had during this runway show. It's very ballerina-like, shows off your face structure nicely and it also let your outfit be the protagonist. To get this super polished updo, you need to brush your hair backwards, apply gel, brush your hair backwards again, make a ponytail, secure your updo with bobby pins that match your hair color, comb your hair at the crown to make sure it looks smooth, and then spray your masterpiece to hold it in place.
Would you wear any of these supermodel hairstyles? Some of them are a little more daring or unusual, while others are pretty easy to get and style. Get inspiration from these Top 10 Runway Hairstyles and renew your look.
Image credits:
Dazed on Pinterest
Forma Salutem on Pinterest
Maya on Pinterest
Hairstaff | Peluquería y Maquillaje on Pinterest
Marissa McClinton on Pinterest
Rachel Bennett on Pinterest
Isabella Innis on Pinterest
Agnes on Pinterest
Mari Jose Salas on Pinterest
TeenVogue on Pinterest