Last Updated on
Having beautiful tresses all year long can be more complicated than what we want it to be. The different seasons bring with them different challenges. I already told you how to take care of your hair on summer and autumn, now, it's time to tell you how should you be taking care of your hair on winter. I will explain to you why does your hair suffer during this cold season and the essentials to keep it healthy, shiny and silky.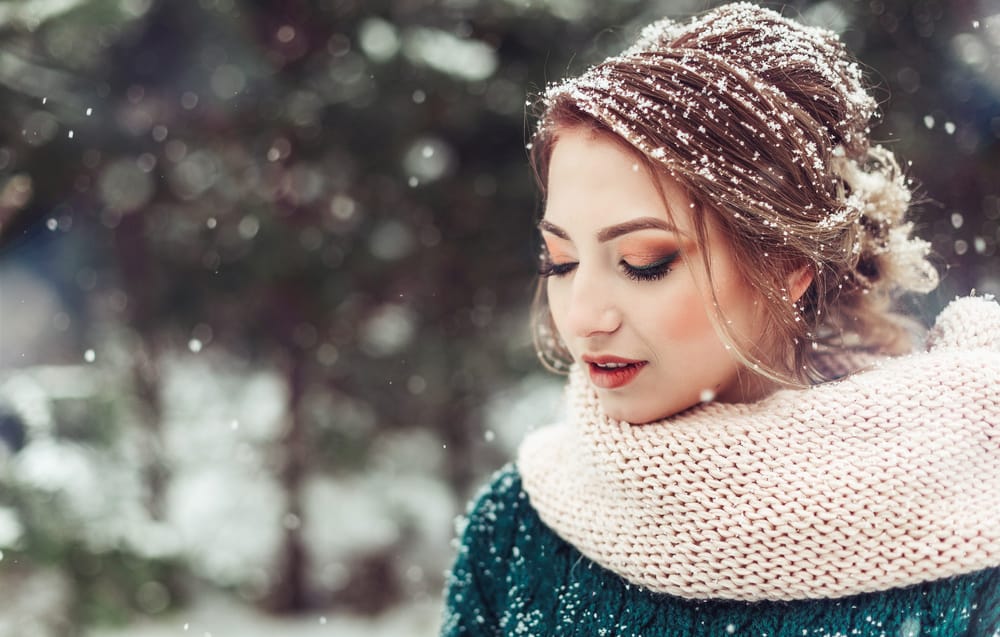 Cold weather means dry hair
When the temperatures get low, the moisture in the environment decreases as well. This means that your mane will be surviving holding to the little moisture it can produce and, henceforth, needs you to give it a hand. Something great you can do to make sure your tresses are well moisturized is to use a natural homemade hair mask. It does not need to be a super complicated and messy thing, you can just grab a couple of ingredients from your very own kitchen and prepare medicine for your hair (and a little snack if you are hungry too).
One of my favorite hair masks uses only olive oil as a base. If you are wondering what type of oil, always use extra virgin olive oil. You can put it all over your hair (avoid applying it on the scalp, especially if you tend to have an oily one) and leave it there for around 15 minutes, then, clean with a soft shampoo and a rinse with cold water.
Want an everyday product you can use to keep your hair moisturized? Here are some recommendations that are guaranteed to keep your hair hydrated even through the coldest winter:
Described as a mending elixir, this little bottle contains the answer to all your hair's prayers. You can use this oil on a daily basis. Its formula includes argan extracts to reinforce the strength of your tresses and make it way more resistant to future damage. It will leave your hair shiny, strong and perfumed with vanilla.
Alikay Naturals Moisturizer Rich Hair Parfait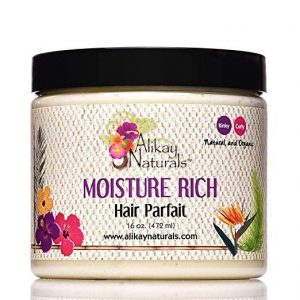 For all my girls with kinky and coarse hair, this is the right product for you. Good to style your curls, this product will keep your mane moisturized and soft. Free of parabens, silicones, and alcohol, its formula is rich in shea butter, argan oil, sweet almond oil, coconut oil, kernel oil, rosemary, leaf extract, vitamin E, and botanical blend.
You are more prone to shower with hot water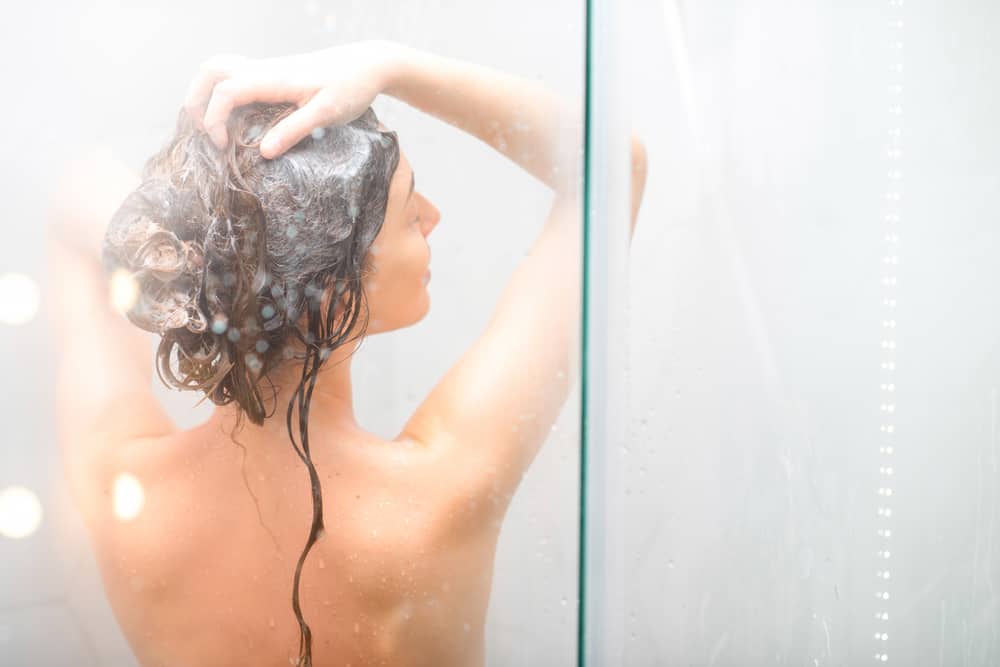 Some of us get chilly easily and we do not shower with hot water but with almost boiling one. Showering with hot water on a really cold and grey day feels heavenly, but your hair (and skin) does not appreciate it at all. When you expose your hair to hot water, it opens its pores. The porosity of the hair makes it less capable of holding in any moisture to the hair shaft, while cold water reduces the porosity of the hair and make it possible for it to close and lock the moisture in. Hot water literally washes off the oils of your tresses. It's sad to say it, but you need to introduce some cold water into your hair washing routine even if you are in winter. You can always save the final hair rinse with cold water for the end of your shower as well if you cannot bare showering with water that is not hot.
You might abuse of the blow dryer
Getting out to the cold with wet hair will definitely make you miserable, but blow drying your hair with hot air will mess up your strands. Hot air acts just like hot water. It makes your tresses dry and brittle. To avoid this, you can let your hair naturally dry and, if you have to be out of home and are afraid of catching a cold, you can grab a towel and make sure it absorbs as much humidity as it can. Don't rub your strands with the towel because friction and wet hair are not a good combination. Instead, gnenlty pad your hair with the towel, from the base to the ends. What about blow drying your hair with cold air? The answer is…
Strong winds dry and tangle your hair
That's the answer. You want to minimize the amount of damage your hair is exposed to. On winter, the strong winds make your strands to rub against each other, which creates friction and damage them, tangle them and make them frizzy. To avoid the wind from doing all of this to your mane, you should keep your hair protected when going out. You can use a chic hat to keep your hair in order, but be careful not to use one made out of wool because this type of material absorbs the oils from your strands and creates static. Style your hair in loose buns or braid it.
You have to reduce your hair washing routine to a minimal
Is better to use alternative cleaning routines for your hair during winter. You don't want to use any type of aggressive product that, besides getting rid of any building product on your scalp and deep cleaning your hair, strip your strands from their natural oils. We have already talked about how difficult it is for your hair to keep moisture during cold seasons, so we don't want to make it even more difficult for it.
What can you do to keep your hair clean without having to use water? Use dry shampoos! They are an excellent option for winter and, if you have an oily scalp, they are a necessary addition to your hair cleaning routine. They will save you time and effort, as well as keeping your hair healthier. Click here to read my post on my top ten dry shampoos.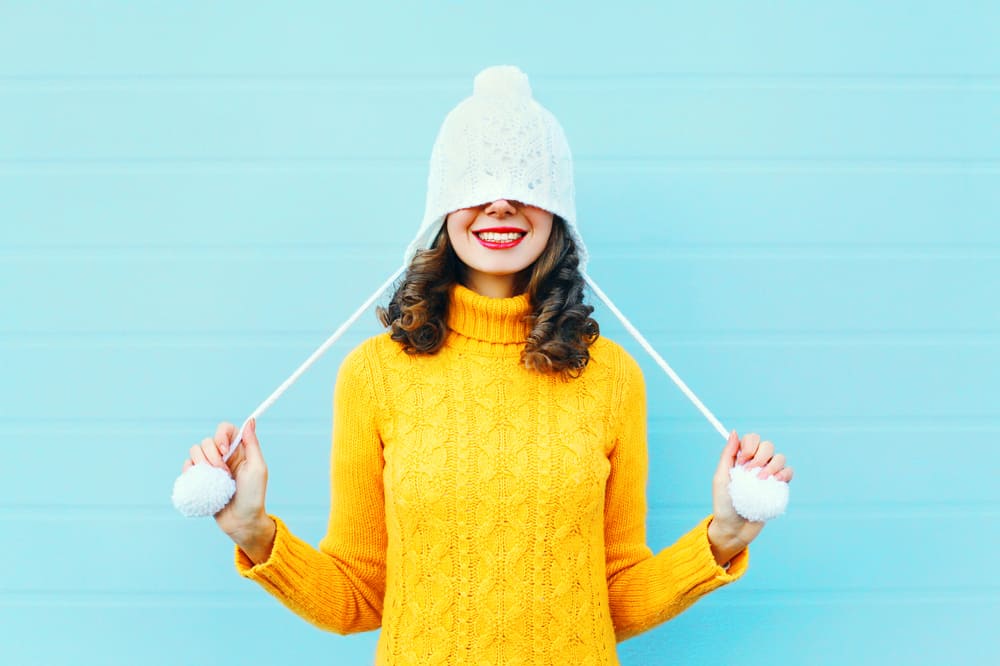 Hope you have learned a few new tricks on how to take care of your hair on winter and how does it affects your hair. Wait for my last post on how to take care of your hair on different seasons. You will learn how does spring affects your hair and how to keep it healthy.