Last Updated on
Some people are blessed with thick, shiny, and healthy hair. Unfortunately, there are others who wish they have fuller and thicker hair. For these less lucky ones, their thin hairs may have been genetically linked or sadly, caused by extreme use of hair care products containing harmful chemicals that ended up damaging their hair, making it brittle or more prone to falling out.
Don't you find it ironic that sometimes the very cause of having thin hair are the products that are supposed to help you grow longer, shinier, and thicker hair just like what they promised in the ads? Now, this is enough reason for both men and women to be very careful when it comes to picking products to include in their hair care routine.
Great thing there's still hope for everyone, whether you are born with thin hair or the commercial hair products are to blame for it. It is never too late to grow your hair back and be able to style it the way you like. It is just a matter of sticking to an appropriate hair care regimen for people with thin hair and doing it religiously even after you have achieved thicker manes.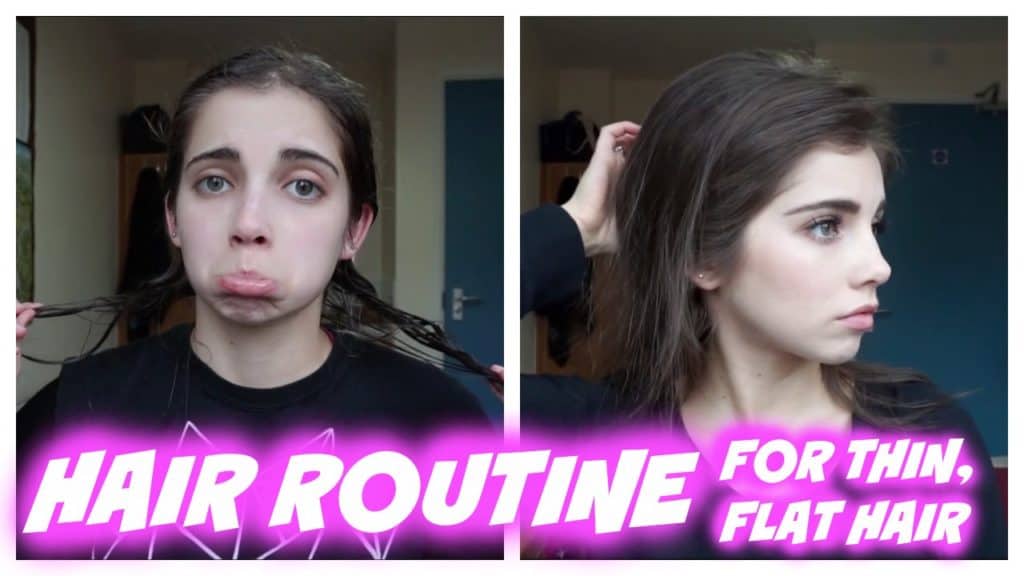 Hair Care Routine for Thin Hair
Having thin hair calls for a revamp of your hair care routine especially when the cause is abuse of hair products. You must start working on giving your locks the vitamins and minerals it needs to grow longer and thicker and prevent it from being weighed down by harsh chemicals found in most commercial shampoos and other hair products.
At the same time, you cannot ignore the health of your scalp when you're aiming to grow thicker locks, because as soil is for plants, your scalp is the breeding ground of a healthier, thicker, and fuller hair. Indeed, you have to mainly work on the roots of your hair and develop special care for your thin hair regularly.
First, let's talk about the don'ts.
Avoid using harsh shampoos
While shampoos are supposed to make your hair look great, some of them contain chemicals that cause hair fall, hence contributing to the thinning of your hair. For example, Sodium lauryl sulfate, which is found in many shampoos and conditioners are known to cause hair fall. Parabens and Formaldehyde also cause hair loss.
Do not use heat tools that can't be adjusted
It's a given that hot-styling tools make your hair brittle especially when used in prolonged periods. So, if you can't resist using these to style your already thin hair, just make sure that you adjust the heat to as much as your hair can handle or perhaps you can use rollers and organic hair spray as substitute.
Refrain from washing your hair daily
While some may find this gross, this tip actually helps in not making your hair any thinner. When you got thin hair, the higher the chances of it being oily too and this can be the reason that would keep you from following this tip. As a remedy, use dry shampoo on non-wash days. Try brushing your hair with cornstarch using a makeup brush and letting it sit for a few minutes before finishing it with boar bristle brush. This can be uncomfortable at first, but you will get used to it as days go by.
Don't tease your hair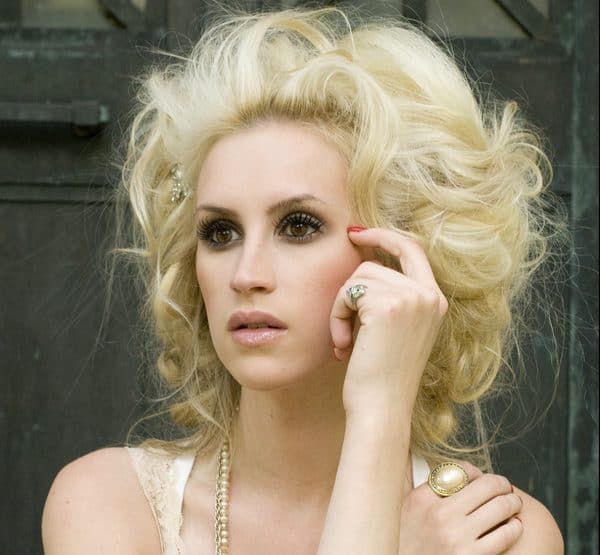 Obviously, this tip is for girls who want to achieve volume by teasing their hair. While you think doing so makes your hair look fuller, you must realize that it also causes damage to your hair strands. Teasing makes your hair brittle, making it more prone to breakage and hair fall.
Avoid haircuts using thinning scissors or razors
As implied, you will only end up having lesser hair.
Useful Tips for Taking Care of Thin Hair
Now that you are already familiar with the don'ts, let's talk about the hair care routine for thin hair.
According to the American Academy of Dermatology, using volumizing shampoo makes the hair look fuller. It contains protein that coats the hair and thickens the hair shaft. The trick is to wait until your hair gets dry before combing and styling it to avoid breakage and hair fall as hair is more brittle when damp.
Only use conditioner on the tips of your hair
Applying hair conditioner until your scalp makes your hair shaft weighed down so your hair looks limp as it dries. In fact, it is best to only apply conditioner to half of your hair down to the tips.
Choose oil-free or grease-less hair sprays
Using oily and greasy hair products tend to weigh down your hair more. When using oil-free or grease-less hair sprays, avoid spraying it too close to the scalp.
Try organic hair products
Instead of using commercial shampoos that contain damaging chemicals to your hair and scalp, opt for organic hair products. Try using Aloe Vera as shampoo.
Recommendation
Understanding the unique needs of thin hair is the first step towards achieving fuller, thicker hair. When you know what hair products to avoid and what hair care routines to live by, you are doing your hair a lot of good. So, instead of getting frustrated enough to start saving for hair implant, it is best to start with natural hair care products that can help thicken your hair. Try baking soda shampoo and vinegar rinse.
Take 2 tablespoons of baking soda and mix it with 1/2 cup of water and then apply it to your wet hair. Let it sit for 3 minutes and apply vinegar rinse. To make vinegar rinse, mix 1 part of apple cider vinegar to 4 parts of water and apply it to your hair. You can add a few drops of essential oil to reduce the smell of vinegar rinse. At the same time, it can also help to seek advice from friends or colleagues that face the problem of having thin hair like you. Soon enough you will be able to grow thicker, fuller hair.