Last Updated on
Even though straight hair seems pretty easy to style and maintain, it has its challenges. Having a beautiful slick mane is hard to accomplish if your strands don't look healthy. Moreover, straight hair can look dull and boring if you don't add a little something to it. If you are tired of having Plain Jane's Hair, give a look to the Top Short Straight Hairstyles I have picked for you. If you have had short hair your entire life, you will be able to have some trendy ideas to upgrade your hairstyle. And, if you have never in your life cut your mane shorter than your waistline, be daring, girl!
 Short Pixie
Let's start with the really short haircuts. Some of you might be thinking "OMG, that's too short!", but that's exactly what makes it interesting. With so many women having long hair, you will look super stylish rocking a short pixie. And, if you are thinking there is no way you can carry one of these, think twice because anyone can do it as long as they are wearing the right haircut for their face shape. Here are some trendy celebrities using the pixie of your dreams
1. Ginnifer Goodwin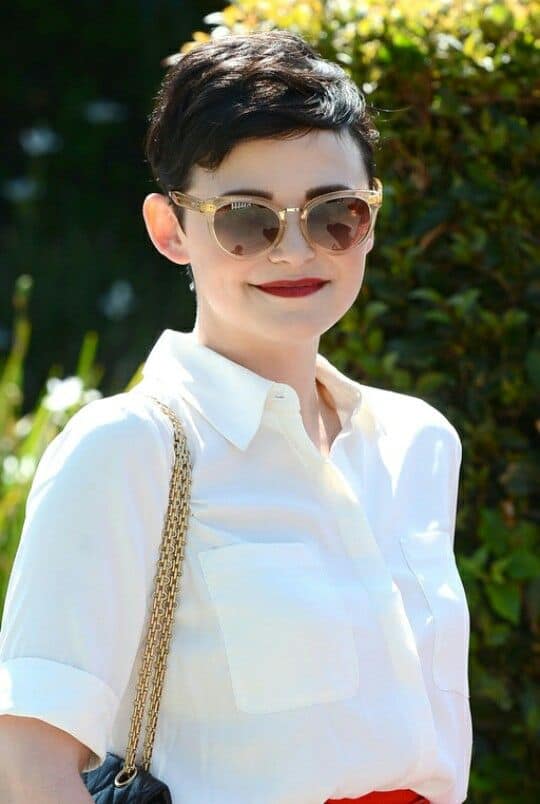 Credits: Pinterest
Look as amazing as Goodwin with this short, vintage and edgy pixie cut. The best thing about this haircut? Your face looks clean and your bone structure is the star of the show. You can accessorize your look the way Ginnifer is doing it here or choose to use statement earrings instead of sunglasses. Adding a pop of color to your lips or dramatical smokey eyes will complete this look.
2. Janelle Monae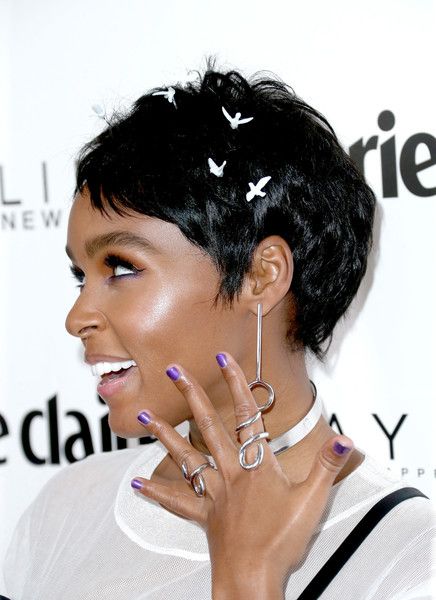 Credist: Pinterest
Monae's pixie has some similarities with Goodwin's one. In this variation, you can see how Janelle decided to style her pixie to make it girlier and added a fun and really out of the ordinary headband. She has used many types of hair pieces on the red carpet to make her hairstyle look different every time. Janelle shows that a pixie can be flirty and playful as long as you are willing to make it that way.   
3. Pamela Anderson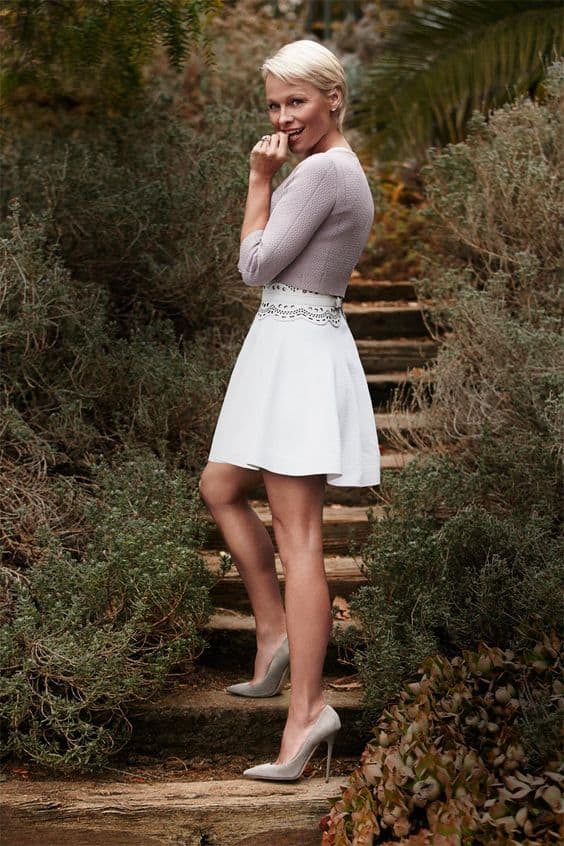 Credits: Pinterest
I never thought Pamela Anderson was going to be on any best haircuts list ever, but I'm falling hard for her new pixie cut and I know I'm not the only one! She surprised everybody with this 180-degree change. She looks sexy, classy and so trendy. This is the perfect example to show how a haircut can change your look completely. Her hair is shorter on the back and her swept bangs frame her face nicely.
Long Pixie
Still short, a long pixie will give you an edgy but girly vibe. Some of the celebrities who can inspire you are:
1. Zendaya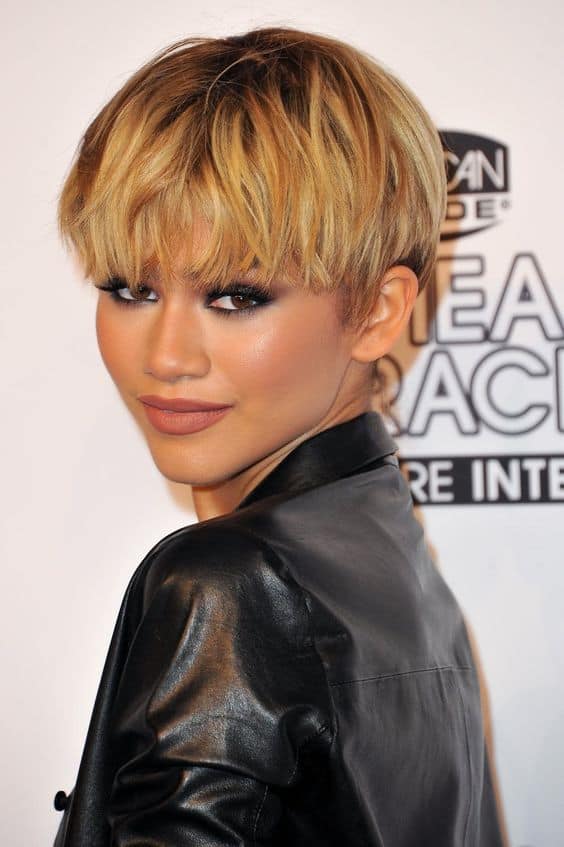 Credits: Pinterest
Those bangs are everything in this style. This long pixie will give you a boyish look so, if you want to look more feminine, emphasize your facial features with a strong makeup. Since the bangs almost reach your eyebrows, you can highlight them making them look fuller and bushier. To add dimension to this look, you can do what Zendaya did and play with golden shades: use brown shade on the roots and have it lighter on the ends.  
2. Ruby Rose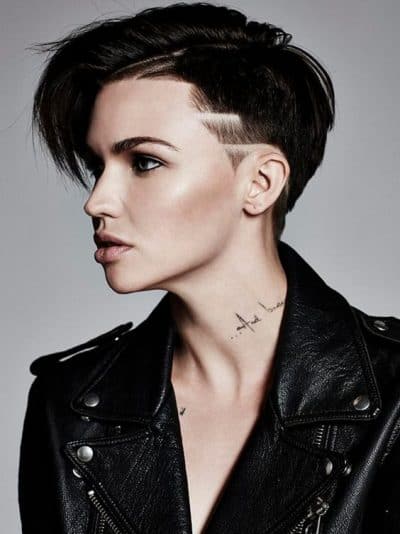 Credits: Pinterest
Nothing about Ruby Rose is boring, especially her haircuts. She has mastered the art of androgyny and became very well known for her strong facial features and her versatile look. In this picture, she is sporting a glorious pixie with a long side undercut and a hard part. Feel like passing your fingers through your hair? You can do that with this pixie and style it in interesting ways.
Short Bob
Coco Rocha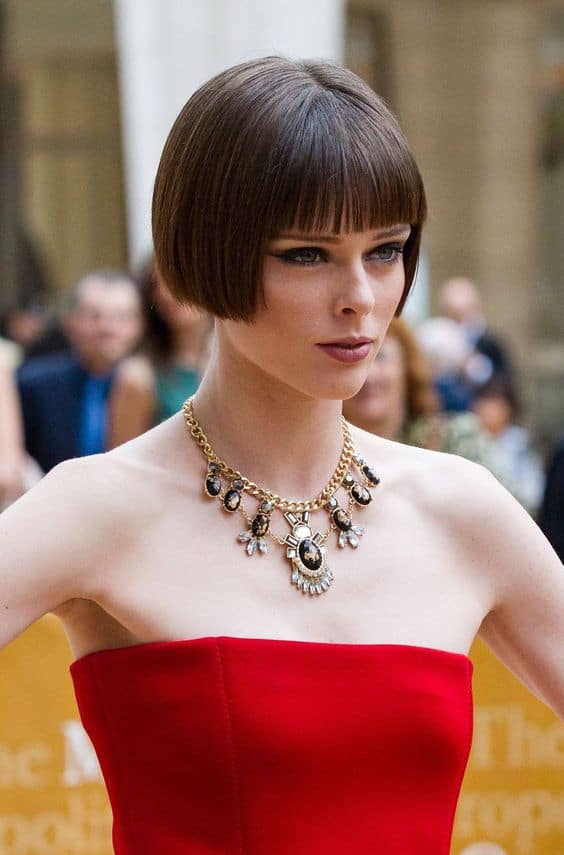 Credits: Pinterest
Go back to the 20's with this short bob. Don't think you can pull off this supermodel's haircut? You could have the perfect bone structure for this short bob without knowing it. You can check my article about face shape and discover if this haircut matches your facial proportions. This short, flapper style, bob is one in a kind. If you want to stand out, this is the haircut for you. It's not as versatile as other cuts can be, but you might not need to add anything to this statement short bob.
One Length Bob
Vanessa Hudgens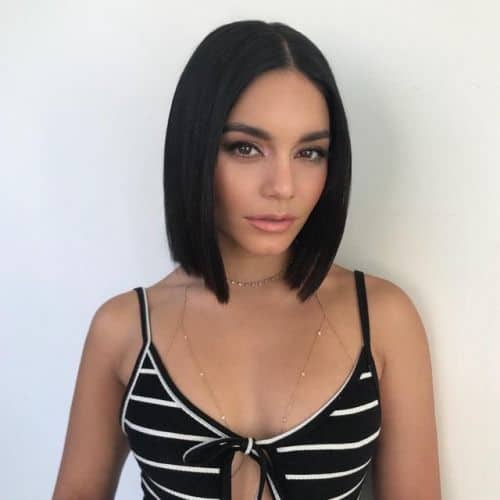 Credits: Pinterest
Vanessa Hudgens left behind her past as the sweet, innocent and oh-so-boring Gabriela a long time ago. Her sense of style has improved and she has become a fashion icon. Her hair has experienced a total upgrade too. In this picture, we can see her with a slick, super straight, totally trendy one length bob. It frames her face and emphasizes her collarbones and her feline eyes. The middle partition is on trend too since it creates a balance: collaborates to create symmetry and make the face looks thinner. You can sport this Cleopatra look in one solid color or add a pop of spice to it with an ombre hair dye. To maintain this hairstyle clean, simple and classy, trim your hair weekly to ensure it will remain in one length.
One Length Bob with Bangs
Anna Faris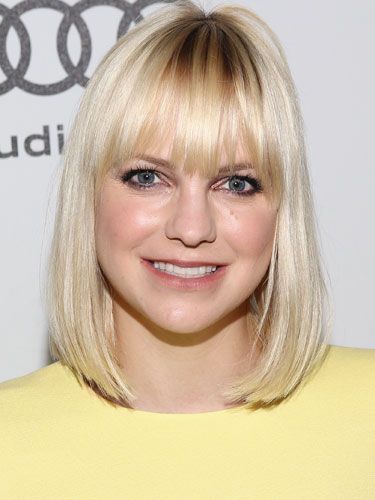 Credits: Pinterest
This is a variation to the previous look. If you are a fan of bangs, get inspired by Anna Faris. If you have never had bangs before, take the chance and opt for one. Straight hair and bangs are best friends because they don't curl in weird ways. All that you need to style them is a narrow tooth comb or a round brush and you are ready to go with a totally new and trendy haircut.
Asymmetrical Short Bob
Keira Knightley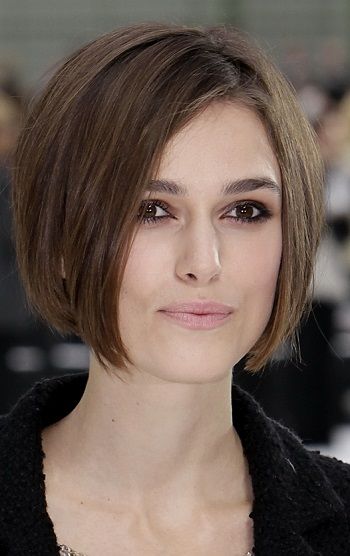 Credits: Pinterest
If you have an angular face shape, an asymmetrical short bob, just like the one Keira Knightley is sporting in this picture, will make justice to your gorgeous and unique facial features. If you want to show off your chin, you should have this short bob aligned to your chin edges. It will make your cheekbones pop.
Asymmetrical Long Bob Side Partition
Taraji P. Henson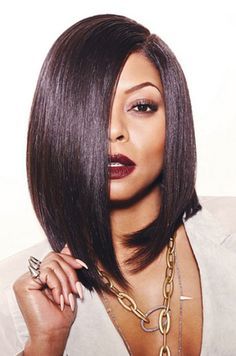 Credits. Pinterest
Taraji P. Henson is edgy as heck. Her hairstyle in this picture is on point: it is sharp, well defined and highlights her face. It plays with the angles and gives her straight hair dimension, something that this type of hair tends to need to avoid looking dull and boring. It elongates her face and emphasizes her collarbones. The side partition creates proportion on her face.
Asymmetrical Long Bob Swept Long Bangs
Emma Roberts 
C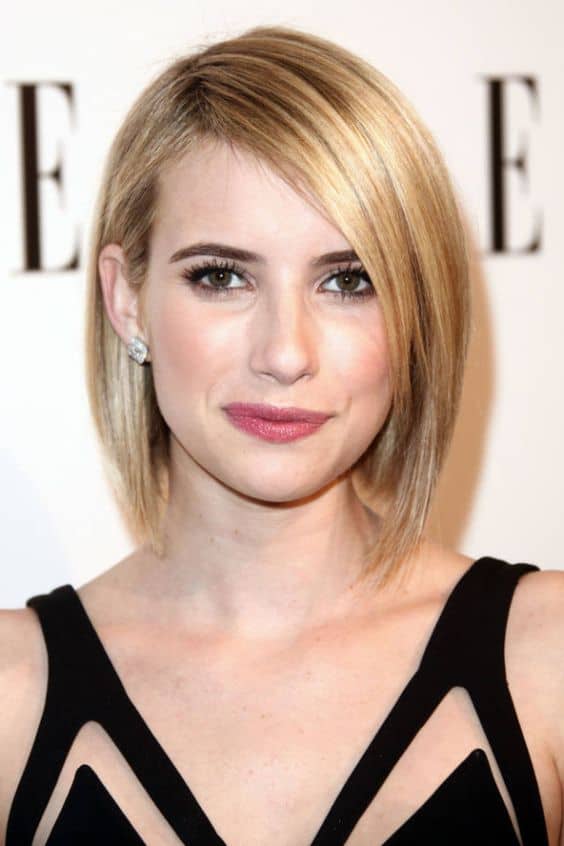 redits: Pinterest
This scream queen has a clean and effortlessly trendy long bob. The asymmetry of the sides point to her neck and accentuate her eyes. You can wear it the same way Emma does it and leave one side of your face uncovered, tucking your hair behind your ear. You can also accessorize your look with a headband and play with your long bangs sweeping them to the side.
Like any of this short straight hairstyles? Be daring and say goodbye to plain Jane for a good while.