Last Updated on
Some people love autumn. They feel attracted to all those mixes of terracotta colors that transform the landscapes into a postcard photo. They love the motion of the leaves falling and the new scent that nature brings during this specific season. Only bad news? Our hair can act just as the leaves and start falling out or getting thinner. Our scalp can also experience changes and dandruff can start being a regular problem for you during autumn. To avoid all these inconveniences and have a beautiful, full and shiny mane, follow my hair care tips for autumn and have wonderful hair in this (and every other) fall.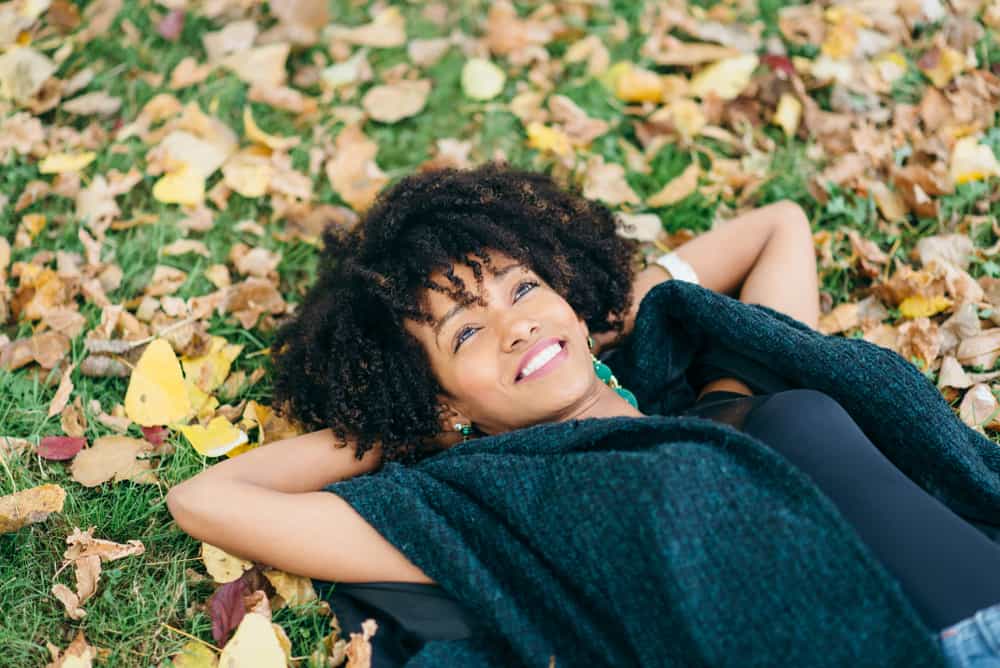 Why do you need to change your hair care routine in autumn?
Seasons have their own characteristics, which we enjoy and suffer for equal. The transition from one season to the other can cause damage to your hair. After summer is done, the hot temperatures drop significantly during autumn, and winds increase. These changes affect our hair, making it dryer and more prone to breakage due to the excess of friction between hair strands. The seasons also get in synch with our hair growth phase, which is why we shed more hair in autumn than in other seasons.
Hair loss in autumn
You might have noticed that you shed more hair during autumn. Even though it could be alarming to see your brush full of hair, it is normal. Body is wise and holds to hair during summer in an effort to protect the head from overheating. Once summer pass and the temperatures drop, it doesn't need to keep holding to so much hair to protect the head from the sun. Then, some of our hair follicles enter to a resting phase. This is part of the natural hair growth cycle: hair grows between 2 and 6 years. While 90% of our hair is growing, the other 10% is going through the telogen phase for around 2 to 6 months until falling out. After this, the follicle rest for around 3 months until initiating this cycle again. But if you think that you are an SOS case, then read my post about hair loss, each reason why it happens and how to solve it.
Fight against the dryness
Your hair needs are modified due to the new environmental conditions. Since the temperatures are low and the winds are strong, the environment gets dryer and that also dries out your hair. In order to get your hair's moisture back, do a deep conditioning weekly, use oils to maintain your hair silky and soft, and use a cleanser that has a gentle formula. You want a shampoo that is not sulfate based and doesn't have strong fragrances. The dryness can also affect your scalp and make dandruff a regular problem for you.
Go natural for a while
Just as the trees strip to have new ones, you can strip off your hair from all the chemicals treatments and start this season giving your hair a break. Go natural for a while until entering winter with a new hairstyle. If you used to be a brunette you can go back to your natural color, which will be a great look for you in autumn. You have a full weave or hair extensions? Give your scalp a more gentle treatment letting it breathe. Show off your short natural hair and let it be free during this season, so you can start with healthy hair to work with the next time you want to have a makeover.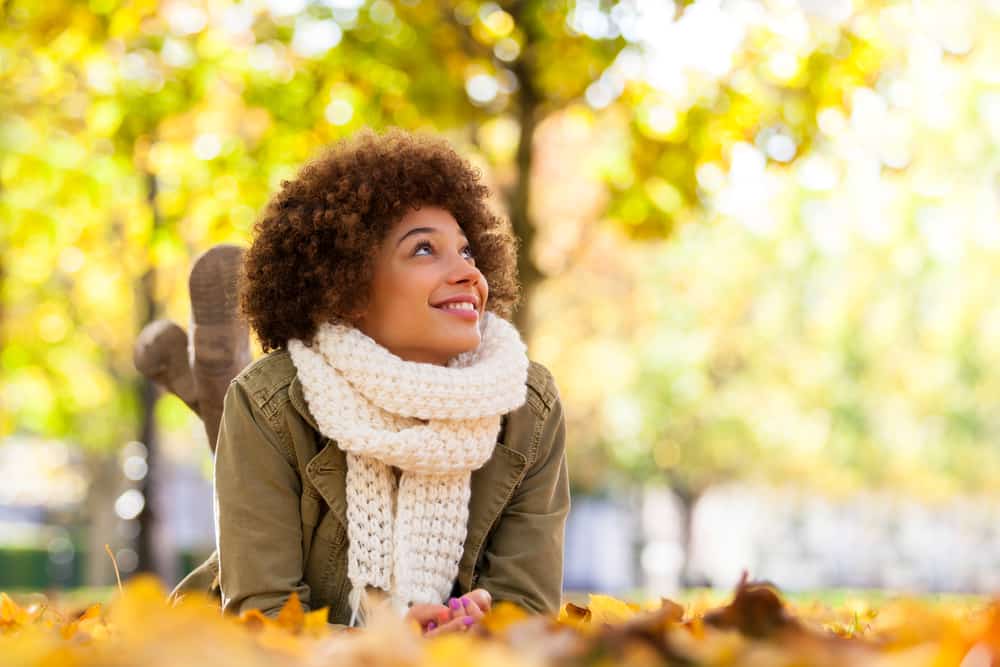 Use a protective hairstyle
The wind increases a lot the friction between your hair strands, making them more prone to breakage and knots. If you don't want to end up having a tangled disaster going on, save your hair from friction and dryness.
If you have curly hair
Use a protective hairstyle. Keep your ends away by having your hair in an updo or by braiding it. Do make sure that the protective style you are wearing is, in fact, protecting your hair. If the braids are too tight on your scalp, the best option is to opt for a hairstyle that will not put too much pressure on it, like a twisted bun or less tight braids. And don't forget to moisturize your hair, this is the secret to ensure the protective style will work on your strands and make them healthier.
If you have straight hair
Use a cute fishtail braid or a hairstyle that will reduce the friction. The secret is to avoid letting your straight hair fly in the wind or it will get damaged by the friction effect.
Eat, but eat well
You need to drink water
Might sound like something silly to remind you but the truth is that we are prone to put more attention to our water ingest during summer than during any other season. So, to avoid forgetting, keep a water bottle close to you.
Eat more protein
Eat lean protein to make your hair stronger and healthier. A low protein ingests can make the body go on a storage phase, where it will ration the protein it does have available to make possible other body needs, which will result, in the long term, in hair loss. Hair cells are one of the fastest produced ones in the body (the first ones are the bones marrow), so your hair will always be the first one to react to any type of body imbalance you can go through.
Have a colorful diet
If you want to know how to eat your way to healthy, thick and shiny hair, then read my post about it here. If you are not a huge food nerd and don't have the intention to be one, then stick to this simple rule to improve your diet: have a rainbow diet. This means that you should eat fruits and vegetables from each color since the colors are a sign of what these foods are a vitamin source of.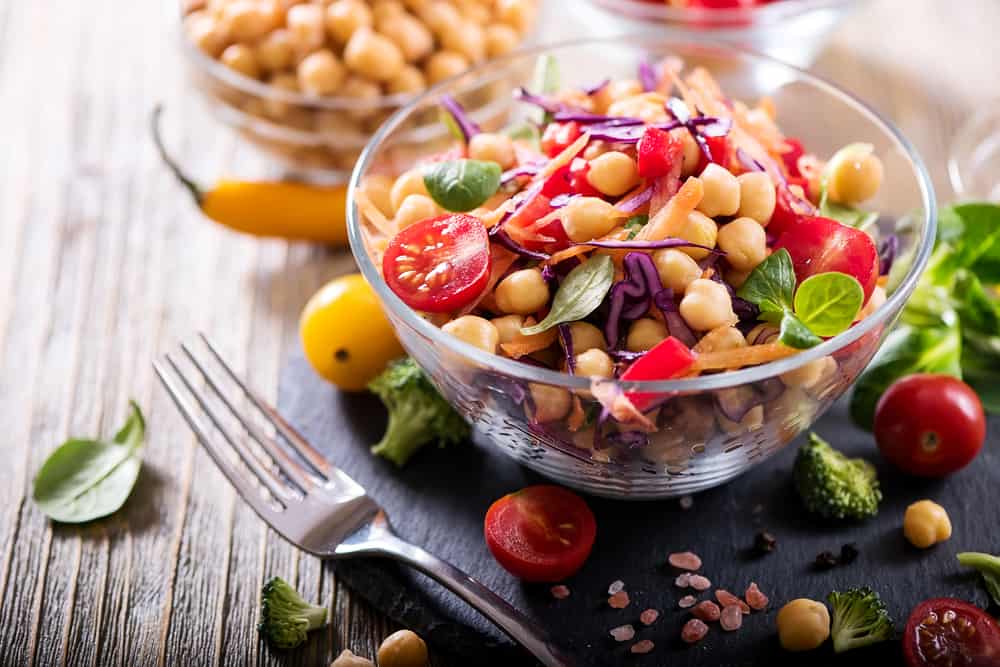 Trim your hair
Your hair may be entering to autumn carrying all the damage summer did, so trim your hair to get rid of all the split ends so it won't keep getting damaged. You can book an appointment at the salon and get your hair professionally dusted or do it yourself at home. Another nice option is to get a new haircut while getting rid of the parts of your hair strands that are not healthy.
Avoid having your hair down while wearing wool scarfs or sweaters
Wearing cozy clothing on fall is not a fashion choice, it's a need! And that is why you don't notice that your wool scarfs, sweaters, and coats are causing damage to your tresses. The friction between the wool and your hair is very harmful to your strands. It causes breakage due to friction and strips off the natural oils on them with the fabric. Take care of your hair wearing hairstyles that avoid your hair from rubbing with your clothing.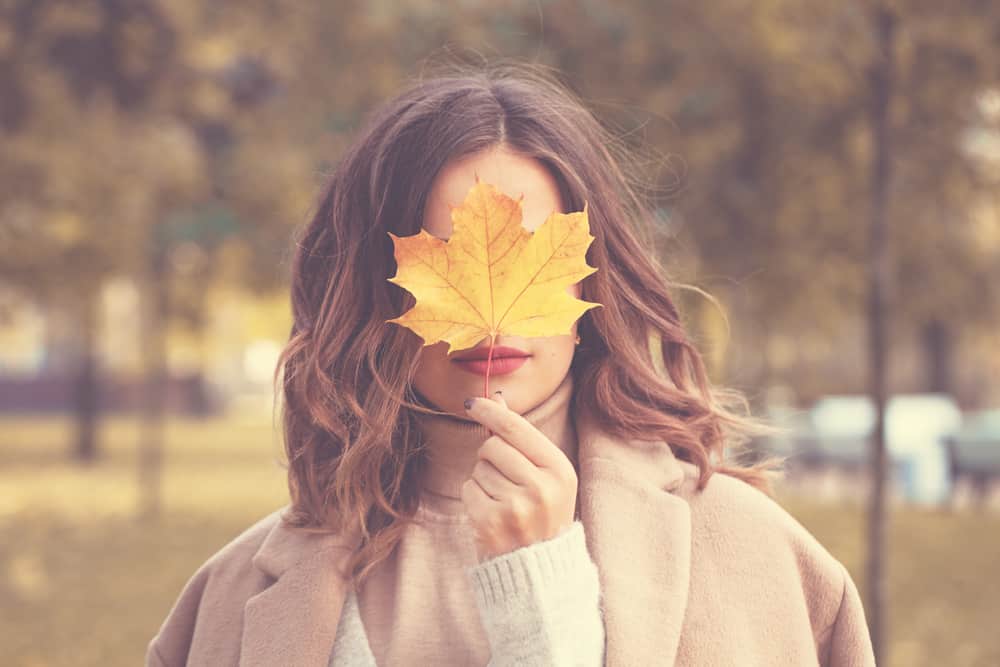 Now you know all the hair care tips for autumn to maintain your hair looking wonderful in this season. Our hair is sensitive to changes and its needs vary according to the environmental conditions. Now you know what to do to avoid exposing your hair to damage in the fall.