Last Updated on
If you have to wash your hair almost every day or if you are afraid of letting your partner caress your head because they can end up with an oily hand, then you have an oily scalp. Here I have some useful hair care tips on How to Get Rid of an Oily Scalp Once and for All so you can go around life without fearing to be left without shampoo or losing your emergency hat.
Discover why your scalp is oily
So the first step to solving this problem is to know what is causing it. If you discover what is triggering your sebaceous glands, then you will be able to modify the situation. Let's review the possible causes for an oily scalp:
Skin conditions: If you have a sensitive skin, it can get really itchy in response to certain chemicals you might be using to style your hair (like sprays or hair dyes). This irritation can produce an imbalance on your scalp sebum production.

You could have seborrheic dermatitis, which produces dandruff and dry scaly skin. It appears in usually oily areas (like scalp, nose, forehead, between others). If you have this type of dermatitis, then you should know it is an indication of an excess of grease on the scalp.

Another skin condition you could be having is psoriasis, which also causes dandruff and dry scaly skin.

Genetics: Maybe you have noticed that your parents also suffer from an oily scalp. If that's the case then you inherited it.
Hormones: Hormones dictates the way a bunch of processes takes place in our body. An imbalance in your hormones can trigger the overproduction of sebum on the scalp.
Wrong cleaning habits: This is the easiest to correct. Sometimes, all you need to do is to modify your cleaning routine. You might have not been using the adequate products for your hair type, or you might even have not been brushing your hair enough.
How does an overproduction of oil manifests on your hair type
Very straight hair: The grease does not stay close to the roots but is distributed over the middle part of the hair strands, making them look sticky, shiny and heavy. This happens because, since this type of hair goes straight down, the grease gets down the strand easily too.
Coily or curly hair: In this case, the sebum stays at the roots since it doesn't go down the hair strands. If this is your type of hair, you might notice the end of your curls are dry and doesn't look or feel like the hair closer to your scalp.
Fine hair: Even if you have a normal sebum production, it will look like you have greasier hair because of how thin your strands are. There will be less area for the sebum to cover.
Full hair: If you have really full hair then it means you have more follicles too, which means that you have more sebaceous glands to produce sebum.
How to solve it
Change your habits
Don't get obsessed with washing your hair:


Although washing your hair is a good idea,  overdoing it will only strip your hair from its natural oils and stimulate your sebaceous glands to produce more to compensate the dryness. It could make the problem worse. Try to follow a simple rule: don't wash your hair more than once per day.

Use cold water: Rinse your scalp with cold water because warm water stimulates the sebaceous glands. It also helps to seal the cuticle of your strands and clean your hair from the last bits of shampoo and conditioner. If you can't stand cold water then just have a final rinse before getting off the shower.
Stay away from the dryer: 

Unless you are going to use the cold air option, then better let your hair dry naturally. The hot air, just as hot water, will stimulate your sebaceous glands.

Purchase the right products:

Silicones are not your friends: They are good for dry hair but, for hair that gets oily easily and naturally, it's not a good option to use. They also tend to build up and attract dirt, which will make your hair looks greasier faster.

Don't use oils: If you have an oily scalp problem, then you shouldn't apply oil on your scalp. If the top of your hair gets greasy but the ends of your hair look and feel dry, then you might want to brush more often to distribute the oils through your strands.

Use dry shampoos and hair powder: It's a good option to maintain under control the grease on your scalp and keep your hair clean without having to actually wash it. Hair powder will help you to have a less oily scalp without ripping it from all its natural oils.

Product build up: Do not put product on your scalp because that can build up and make your scalp greasier or irritate it.       
Condition first: If you condition first and apply the shampoo after, you will make sure to get rid of any extra product. Conditioning is good to moisturize your hair but it can be negative for an oily scalp if you don't rinse all of it off when washing your hair.
Brush your hair more: Sometimes, what is missing is to brush the hair on a regular basis to make sure you are distributing the scalp oils all along your strands. You can use a natural bristles brush to improve the oils distribution.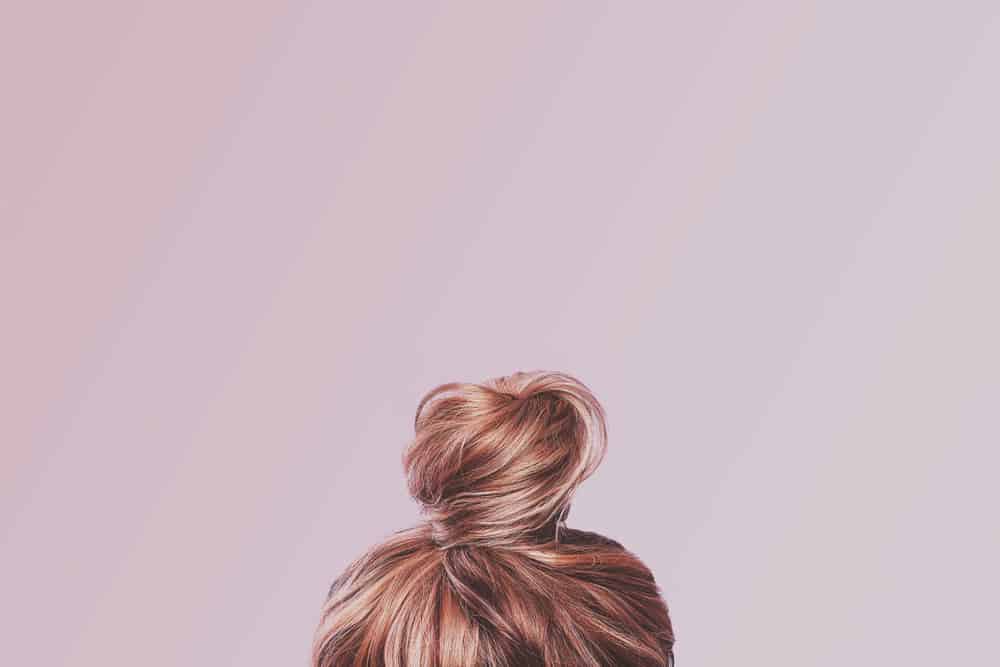 Products that can help you
As I mentioned before, you have to get the right products for your scalp condition. You can really benefit from purchasing hair products which main purpose is to avoid the overproduction of sebum by maintaining the hair clean while not stripping it from its natural oils. Here are some recommendations for you:
Bumble and Bumble Pret A Powder Shampoo, 2 Ounce
ORIBE Gold Lust Dry Shampoo
Marvy Shampoo Brush and Scalp Invigorator
Neutrogena The Anti-Residue Shampoo
According to which is the cause of your problem, you can find hair care tips on how get rid of an oily scalp once and for all. It could be as simple as changing some of your habits or as difficult as defying your genetic heritage. As long as you recognize the source of this condition and identify what you are doing to aggravate it, you can make it disappear or maintain it under control.