Last Updated on
We all have one of those lazy days where we don't want to do nothing, especially not jumping into the shower and washing our hair. But, what to do if you are having one of those days and you need to be out of the comfort of your own home to the outside world? If they need you at the office you can't just show up looking like you haven't taken a shower in three days, even if that's the truth. For all those moments you wished you didn't have to wash your hair, a dry shampoo can be super useful for you. In today's post, we will discuss dry shampoos. But not just any dry shampoos but the ones that actually work. From what are they to why are they a must in your everyday routine, you will know which are the Top Six Dry Shampoos that Actually Work.
What is a dry shampoo and why do you need it
I would describe it as the occasional hero for the modern and hard working woman. Let's be honest, if you have to balance a family life and a profession then you might not have enough time in a day to dedicate to your own appearance. That's why dry shampoos are extremely useful. You can avoid spending like 20 minutes on washing and drying your hair and just put some dry shampoo on your head, massage your scalp and be ready to go.
Dry shampoos come in different formats: powder, paste, and spray. You can also find dry shampoos in different shades, so you should find one that matches your own to avoid having any white residue. What it essentially does is absorb the excess of sebum and oils, so your scalp looks clean and feels fresh.
But, is it really clean? Not really. Dry shampoos build up and they shouldn't be used as a replacement for washing your hair with water: they are just meant to make the regular wet shampooing process less frequent. They do deodorize your scalp but they don't remove all the impurities that gather on your skin with the pass of the days.
Top ten dry shampoos thats actually works
Now, let's move to what we came here for. These are the top ten dry shampoos that will make your life simpler:
1. Aveda Shampure Dry Shampoo
Aveda is already an old favorite on almost every hair products list. Packed up with zea mays, montmorillonite, tapioca starch, and avena sativa, this dry spray will leave your hair looking as good as if you had washed it. It's formula it's fortified with sunflower and jojoba oils. Plus, it's 99.8% plant derived. It's aroma, described as calming, is 25 pure flower based. To get the best out of this specific hair product, you should style your hair with hot rollers or a iron.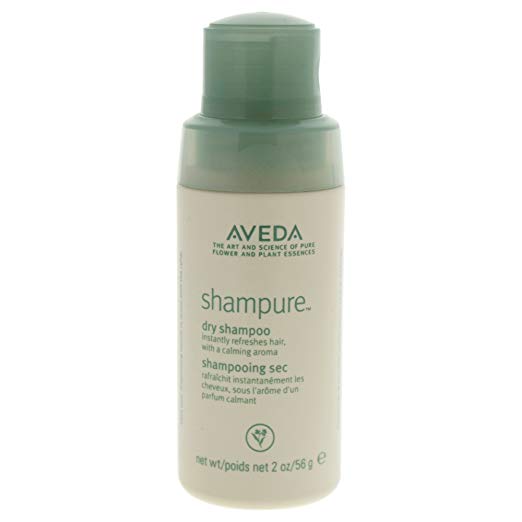 2. Living Proof Perfect Hair Day Dry Shampoo
Living Proof treat us to this silicones, parabens, and phthalates free dry shampoo. One of the best things about this hair product is that it is cruelty-free so you can have amazing hair without any guilt. It comes in a spray format. You just need to spray some on your scalp, let it sit for a couple of minutes or so and then shook it off. It has a really good level of absorption and it gets rid of sebum, oils, and sweat. It has a nice fragrance too and doesn't damage colored treated hair.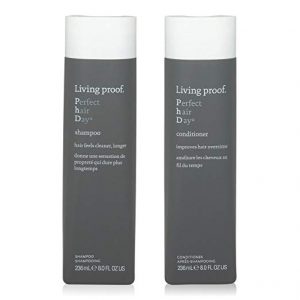 3. Kristin Ess Style Reviving Dry Shampoo
Let me introduce you to your hair's new best friend. This dry shampoo can not only make your hair last longer without wet shampooing, but it can also help your hair be healthier since it uses a "zip up" technology to work on your split ends! This powder type dry shampoo is infused with vitamin C. You can expect a lot of powder to come out on every single use. The same Kristin has made it obvious she wanted a dry shampoo that would make you feel clean for the entire day and not just for an hour or so.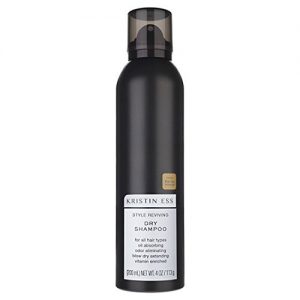 4. Drybar Detox Dry Shampoo
Appropriate to work with your hair, my hair and just anybody else's hair, this dry shampoo will expand the life of your blowout giving body to your roots while keeping them clean. Its formula contains micro-fine rice powders, that blend naturally with your hair color, for an extra absorption. It's is safe to use since it doesn't have sulfates, parabens or phthalates. Cruelty-free, this dry shampoo comes in two presentations: original, which scent is based on jasmine, sandalwood, and Madagascar vanilla; and Lush, based on violet, sandalwood, and musk.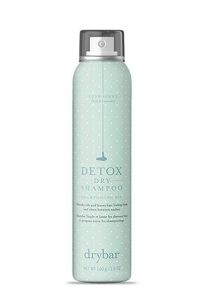 5. Klorane Dry Shampoo with Nettle Natural Tint
Klorane brings us a product base on scopoletin, which can be found in the nettle plant. This specific component is the one that makes this dry shampoo especially good for those who have a very oily scalp since it helps to regulate the sebum production. This hair product promises to work in no more than 25 seconds and keep your scalp clean for way more than just a few hours. Its formula is free of sulfates, sodium chloride, parabens, and colorants. It uses natural ingredients, which is why it is marked as a vegan product and it's also hypoallergenic.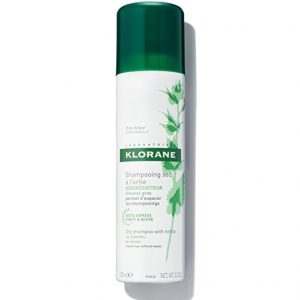 6. Giovanni Powder Power Dry Shampoo
Some people complain about dry shampoos making their hair look dull. That's a risk we take when using one of these hair products, that's why is always convenient to style the hair after using one of them, but Giovanny Powder Power Dry Shampoo is quite different from the rest. This dry shampoo main purpose is to add volume, body, and texture to your tresses, while also refreshing them. It's a two in one type of product because it functions as a hair volumizing as well as a cleanser. Its formula contains Pro-vitamin B-5, ginseng plus, and grape seed extract. Made with vegan ingredients, this is a cruelty-free dry shampoo.
These are the Top Ten Dry Shampoos that Actually Work and will make your hair look clean, feel fresh and save it from wet shampooing too often.