Last Updated on
We have always heard that long hair is more versatile and that you can style it in many different ways; well, short hair can be just as versatile and, the best part, it's easier to handle too! In today's post, I'm going to teach you how to style a pixie cut to sport a different look weekly. All that you need is some creativity, dedication and the right products.
Style a Pixie Cut
Straight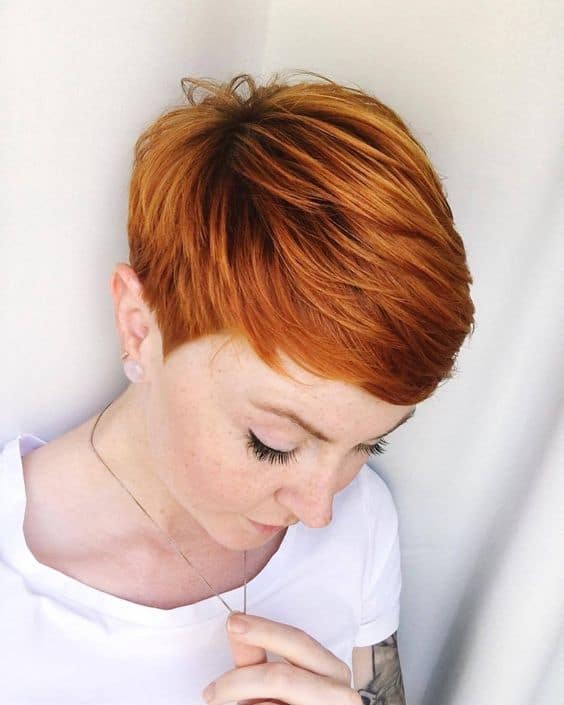 One of the easiest things to do with a pixie cut is to keep it straight and polished. If you have naturally straight hair, then you can use a smoothing brush to quickly tame any wild lock that tries to get out of place. If you have curly hair or a couple of cowlicks, then your best ally is a flat iron. Don't forget to use a heat protectant product, especially because the brush or iron will be close to your roots.
Curly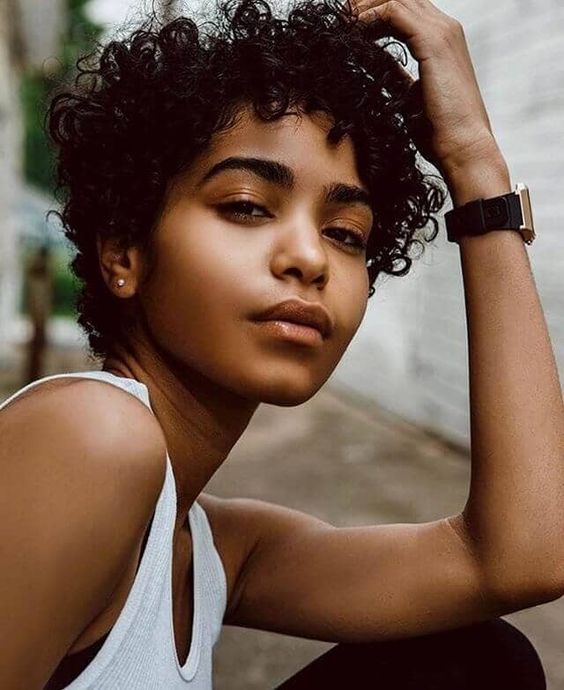 Another easy way to style your pixie cut. If you have naturally curly hair, you can enhance your locks using a serum or oil. Try to apply them only to your ends. If you have tight curls, take some time to form each of them individually with your fingers, to get a more defined shape. You can also use a diffuser to form your curls. If you have straight hair, you can use a curling iron to form some soft waves. Of course, use a heat protector.
Slicked to the back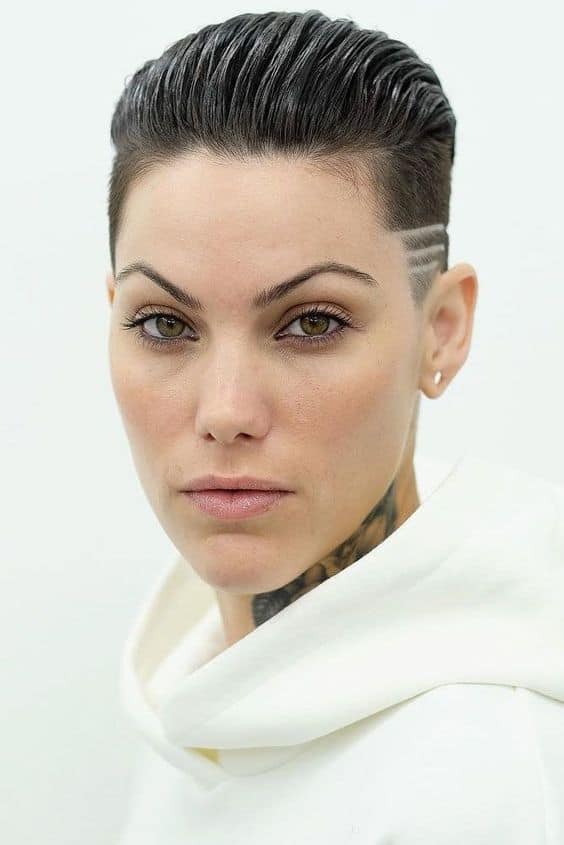 This is an amazing option if you have an important presentation or a work event because it adds a lot of personality to your look. Doesn't matter what texture your hair has, you just need some product to keep all your tresses in order and slicked to the back. You can complement this bold hairstyle accentuating your eyes or wearing an outrageous lipstick color.
Slicked to the side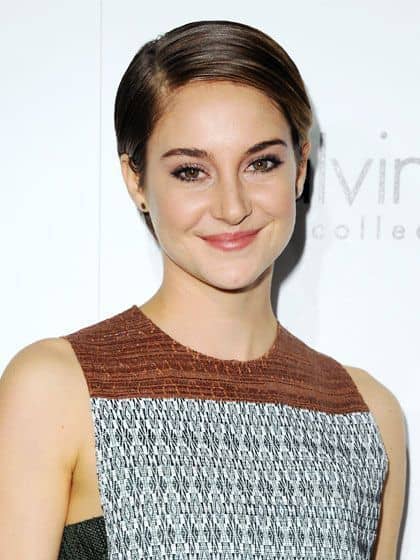 Although it's similar to the previous one, this one has a more girl-next-door feel to it. It's appropriate for an everyday look because it is polished, girly and will keep all your hair in order.
Voluminous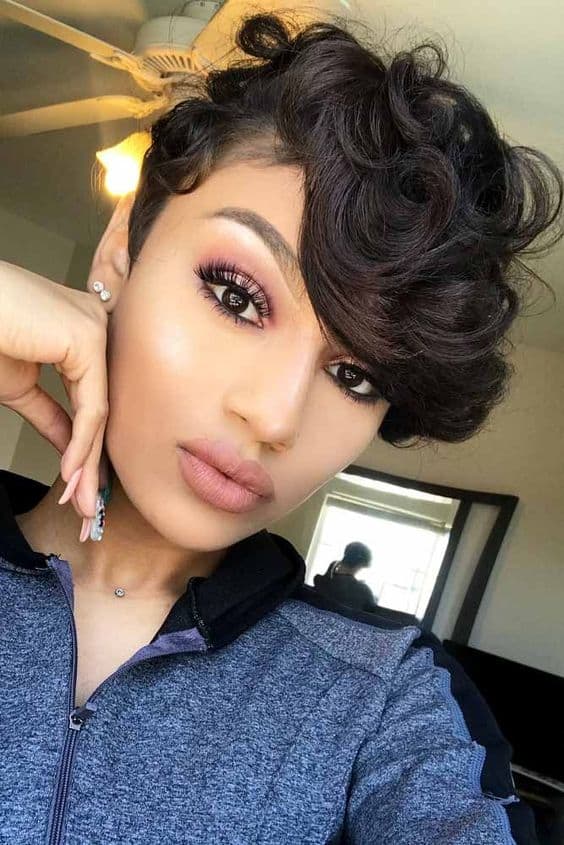 If you want to give some dimension to your locks, you can tease them and let them show off their texture. A voluminous style looks more natural and less rigid, which makes it perfect for a night out. If you are planning on hitting the dance floor with your best moves, your hair shall as well allow you to shake your head without fearing to mess up your hairstyle.
Spikey
If you wake up feeling like showing your wild side to the world, spike out your pixie cut. Achieving this fun and sassy hairstyle is easier than you think. Get the right comb, tease your hair, and grab a generous portion of wax. The girl in this video tutorial nailed this hairstyle, and so will you.
Hair accesories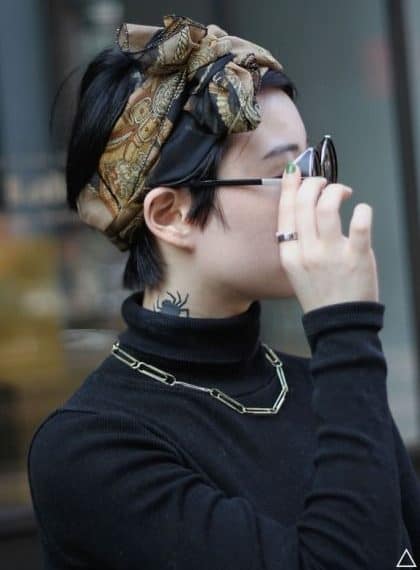 Accessories can transform a plain Jane pixie cut into a hairstyle people won't be able to take their eyes off. They are easy to wear, which makes them ideal for when you have an event to attend to and no time to dedicate to your hair. Hair accessories allow you to be playful and fashionable: you can match colors with your attire, personalize your style, combine different textures (like metal or fabric), and more.
Braided hair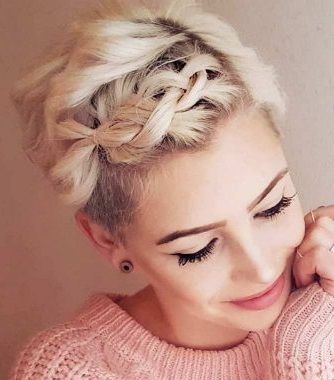 You might think it's impossible to make a braid with your short hair, but you can actually perform the trick if you put some effort into it. Grab wax or gel, choose the portion of your hair you want to braid, and carefully start crossing your tresses. When you are finished, spray your braid to hold it in place. You can braid a hairband at the front of your hair, for example, and decorate it with bobby pins with designs.
Wear bangs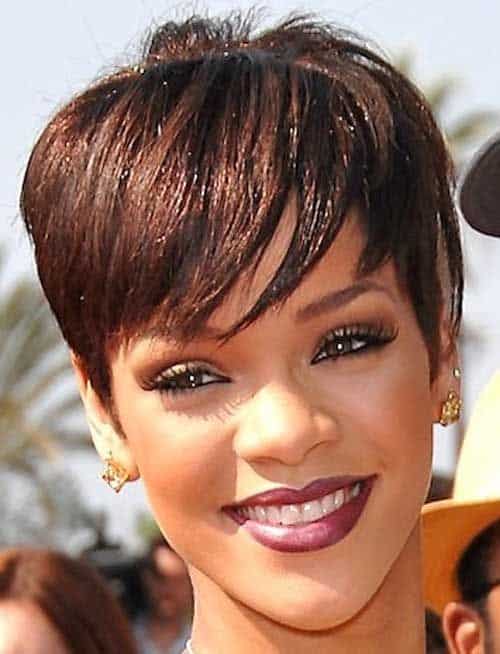 Bangs can change your entire game from one day to the other. If you don't believe me, just give a look to Zooey Deschanel without bangs: she does look like a totally new girl! Bangs will be a nice upgrade for your style if you are looking for a pixie cut that can frame your face.
Who knew you could do so much with short hair! Pixie cuts can be versatile. Which of these 9 ideas is your favorite way to style a pixie cut?
Images credits:
Pinadosmujeres on Pinterest
Hilary on Pinterest
Love Hairstyles on Pinterest
Allure on Pinterest
Love Hairstyles on Pinterest
Malin Ahlgren on Pinterest
Frauenhaarmodelle on Pinterest
Clarissa Davis on Pinterest