Last Updated on
If you are sick and tired of having to look over your shoulder in fear of having white flakes all over your back, then this post is for you. I know you want to get rid of dandruff, girl, I know; but, first, you need to understand why you have dandruff. Most of the times, people are clueless. This often means that, even if they make dandruff disappear for a while, it always comes back. To be able to say goodbye to dandruff for good, you need to realize what is happening on that scalp of yours. In this post, I will tell you all you need to know about why you have dandruff and more.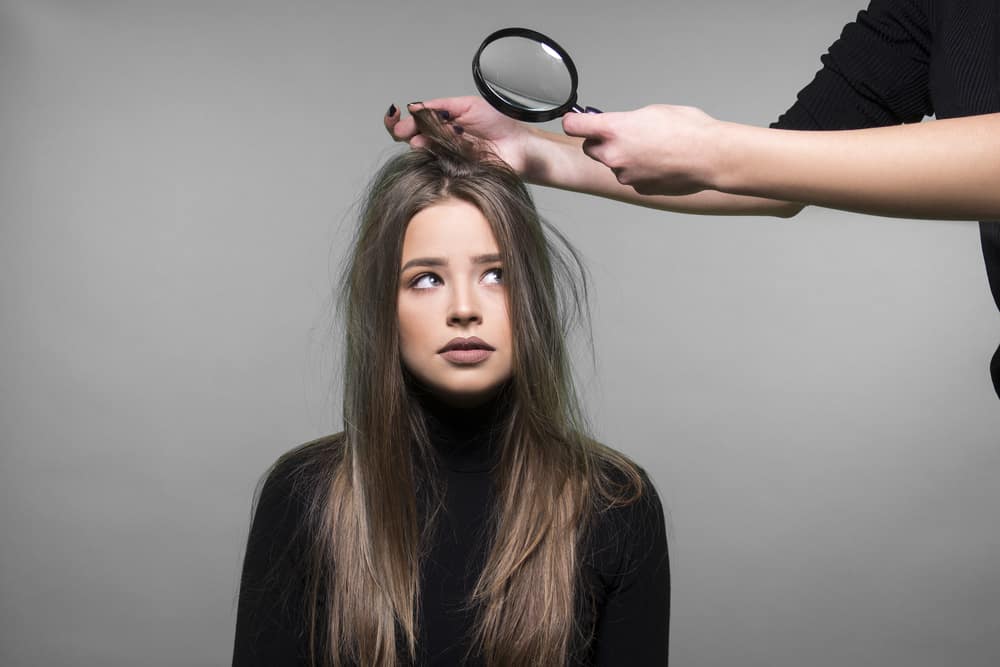 What is dandruff?
We all know what dandruff is… or so we think! Those white flakes that are sprinkled on your scalp and that you shade everywhere are rests of dead skin that started to build up. Our skin cells die and are shedded every day while new ones replace them but, when this process is accelerated, they build up faster and we start noticing them.
When this happens, we call it a problem. Even though dandruff is harmless, it can harm our ego big time, which is the reason why many people try to figure out how to stop it from happening. Aside from the white flakes. people with dandruff suffer from symptoms like scalp dryness, itchiness, and oiliness. To help you understand better why do you have dandruff, let me break it down for you.
Why do you have Dandruff?
You are sensitive to your own fungus
So we all have this fungus, pityrosporum orbiculare, on our scalps. Animals have them too and people with healthy scalps also have them. The problem is that this fungus metabolize the natural grease from your scalp and that's antihygienic. This explains why people who have oily scalps tend to suffer from dandruff more often.
The fungus could be growing out of control on your scalp too if you happen to have a hormone imbalance or a disease that affects your immune system. If you have PCOS, one of the manifestations of this condition could be dandruff.
Skin issues
You can have a skin condition and not be totally aware of that. If your skin tends to become dry, then you should pay attention to how moisturized the skin of your scalp is. Dry skin can get irritated easily and that can favorize the appearance of white flakes, especially if you get itchy and you scratch.
If the itchiness and irritation are unbearable, then you might suffer from seborrheic dermatitis. Check your skin: if it is very red, feels like burning and the flakes you shed are not white but yellow and thick, then you have this skin condition for sure. It's very difficult to determine just one cause for this specific issue but is often related to a combination of a history of seborrheic dermatitis in your family, other diseases, living in cold weather and passing through stressful situations.
Another reason why you could be having dandruff is that your scalp is more sensitive than what you think it is. Although we love using hairspray to keep our tresses in place and we might have a whole hair products arsenal, maybe it would be a good idea to go natural for a while and see how our scalp reacts. Wigs, hair extensions, dying products, using a round brush to blowout your hair, all this could be damaging our scalp skin.
Your cleanning routine needs to improve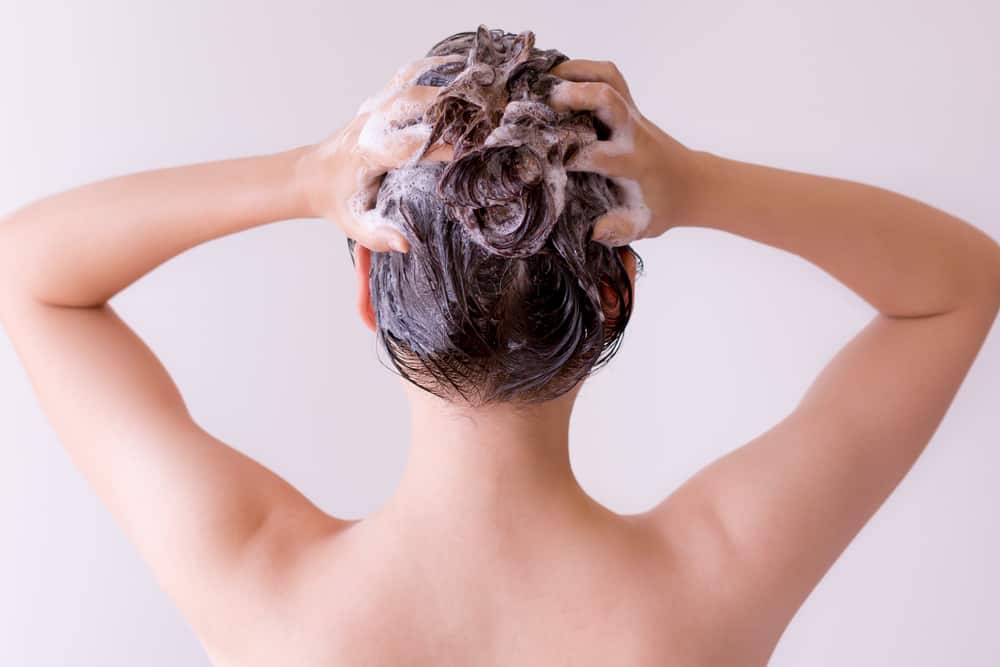 Some products that we use could build up and cause itchiness if we don't wash our hair thoughtfully. To avoid having this problem, you need to shampoo and rinse well enough. Remember to use the soft tips of your fingers to massage your scalp while you are in the shower and use cold or warm water to cleanse it.
You are under stress
Stress messes up our bodies in many ways. One of them is making our immune system decrease its defenses. If you feel itchy, avoid scratching you: when under stress, some people can feel a huge urgency to scratch themselves. Scratching your scalp will not only damage that delicate skin on your head but cause infections due to the bacteria on the nails.
Your diet can be better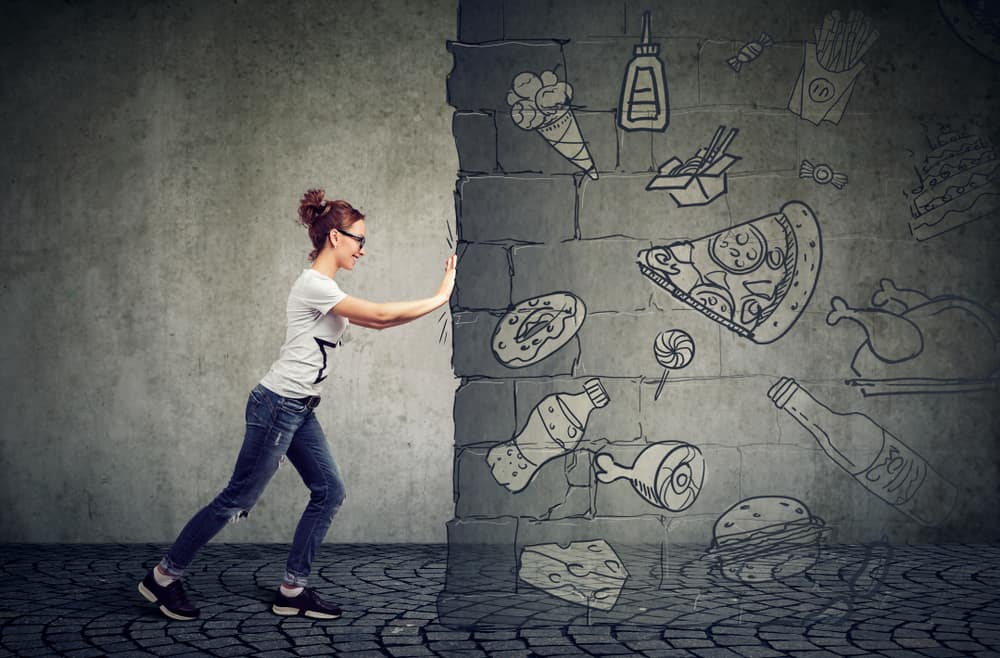 We are what we eat, no kidding. If you eat really greasy foods, you can bet your scalp will show it. Foods that are high in trans and saturated fats will make your sebaceous glands work more and produce more oil and, as we know, oily scalps tend to have more dandruff problems. Target some healthier foods to use in your everyday meals, like nuts, avocados or olive oil. It will not only work well to control dandruff but will benefit your entire body system.
Now that you know all the reasons why you have dandruff, let me tell you some extra facts you were probably not aware of:
Men are more prone to develop dandruff than women: Androgens are male hormones that cause men to have more dandruff problems than women. These hormones are responsible for oily skin in men, which leads to having dandruff more often.
Teenagers have dandruff problems because they are on a hormone roller coaster: Remember your teenage years? At least one of your memories must have dandruff as a recurrent problem you had to face when you were younger. This happens because of hormones imbalance during those years.
People with diseases like Parkinson or HIV tend to have dandruff frequently: The immune system doesn't work well in people who have these diseases, which is why fungus can grow out of control on their scalps.
You think you might know now why you have dandruff? On my next post, I will tell you how to solve it and be free of white flakes forever.