Last Updated on
Hair has always been very important. It is not only a decorative tool for men and women but also a social tool: it helps us to identify ourselves inside a structured society. Hair has been useful to identify cultures, groups of people, social status, religions, professions, and many more. It is indicative of gender too: we are taught that long hair is a sign of feminity and, short hair, of masculinity. But, through history, there have been hairstyles that defied the social norms. If you are curious to know more about these 7 Iconic Hairstyles that defined an era, keep reading.
Jane Austen's hairstyles
Hair was a valuable asset for women in the Victorian era. The longer the better, which is the reason why we can see many art pieces where the models had long manes. Although those long manes were only let loose for artistic purposes. When in public, in the 18th century, women sported the so-called Jane Austen's hairstyles, a name that was acquired in honor of how famous all her stories became during this time.
The hair was tied in a bun or braided, sometimes they would leave locks of hair, twisted to be curly and bouncy, down. The upper class, though, would usually wear an updo. They would decorate it using combs, feathers or other accessories. They would also use hairpieces, made of natural hair, to add volume and to create more sophisticated and complex hairstyles. Almost everybody would go out wearing a hat or a bonnet.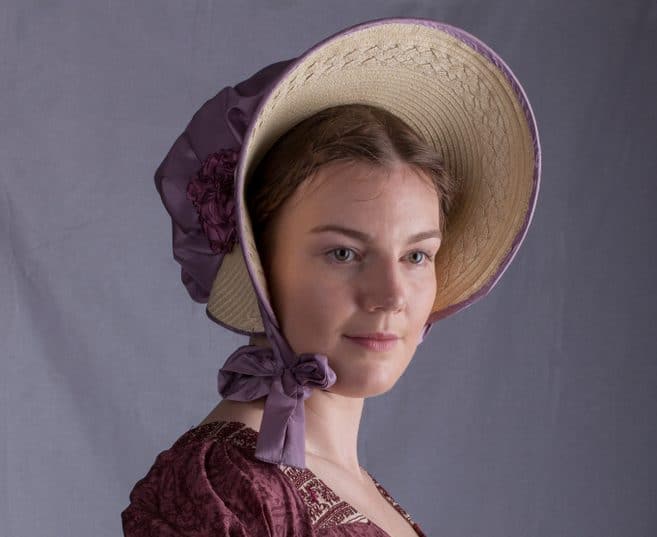 A la Titus
In the 18th century, this hairstyle became very popular among men and women. Some say it started with Talma performing as Brutus in a play. The audience was so impressed with his performance that the popularity of this actor started a new trend.
Others think that the origins of this hairstyle are less sophisticated but more altruistic: it was a hairstyle that started in honor of the victims that went to the guillotine during the late 18th century. Men would wear it and, then, women started to use it: these last ones were seen as less feminine, but the style became a trend among women anyways. Some would cut their hair short or use wigs styled a la Titus.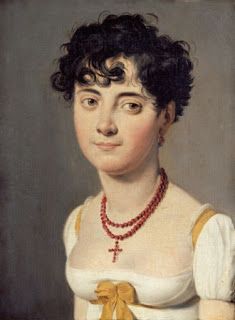 Credits: Pinterest
The Pompadour
Highly requested by men at the salons around the world today, the Pompadour was born as the signature hairstyle of Jeanne Antoinette Poisson, Marquise de Pompadour. Her hair was rolled back, creating a front poof, and the sides were styled back as well, meeting the front hair.
But her original version was rather demure in comparison to Marie Antoinette's one: she used hairpieces to create a higher mass of hair at the top, embellished with feathers and jewelry. Centuries later, Elvis Presley would reinvent this hairstyle and it became popular between man and woman again.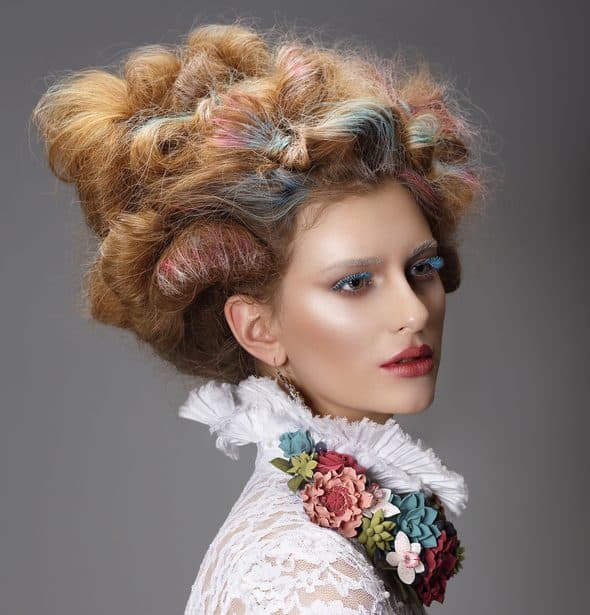 The Bob
As we all know, bobs are trendy today but, in 1920, it was the most famous haircut for females. Originally used by the woman who developed war work because long hair was not too convenient, it became iconic when it started to represent more than just a fashion choice: the bob was more than a hairstyle, it was part of a lifestyle.
Families were afraid their daughters would become flappers, going against what was socially accepted by wearing short skirts and dresses, wanting to be independent and bobbing their hairs. It became even more popular when Irene Castle, a fashion icon of the time, showed up with a short mane up to the ears. Nowadays, we can see how popular this hairstyle still is. Women can sport it without being seen as less feminine any day.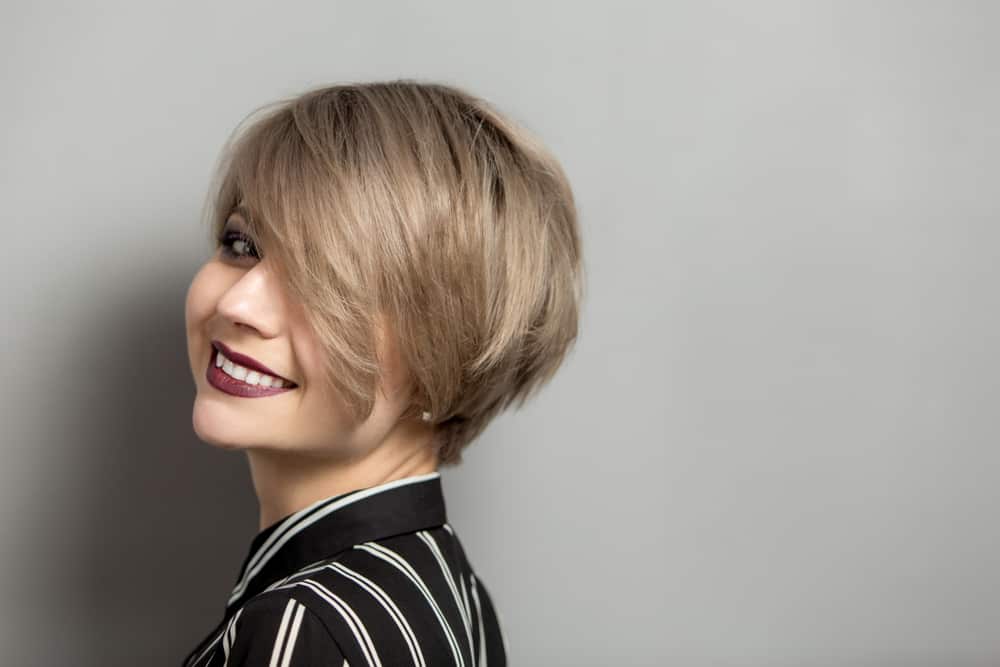 The Beehive
Around 1960, the ultimate hairstyle was the Beehive. There is nothing simple about this hairstyle. Invented by Margaret Vinci Heldt, this style goes up, high like a tower, and became more and more eccentric with the years. Women wanted to have the highest and more polished beehives, but that was not easy to accomplish.
First, you have to tease the hair and direct it up. The tangled pile of hair needs to be, then, smoothed to create a rounded cone. Aretha Franklin adopted this hairstyle in the 60's, as well as Brigitte Bardot; in cartoons, we can see Marge Simpson sporting a huge Beehive. It was also an important part of the look of the late Amy Winehouse.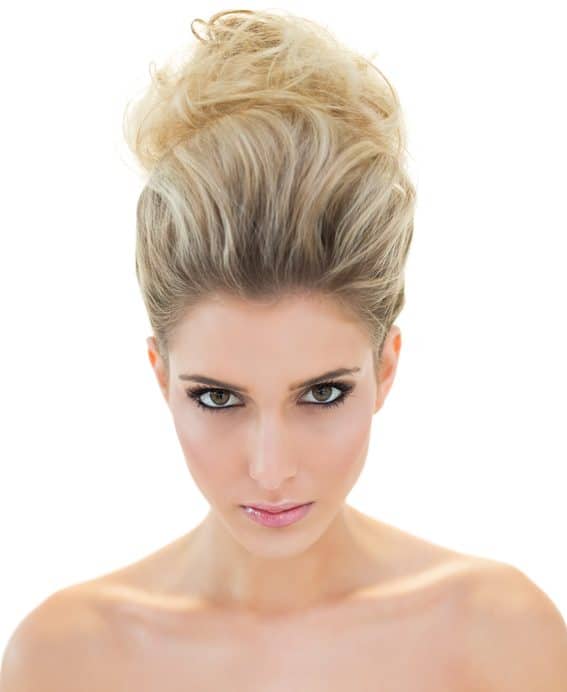 The Flip
Also in the 60's, the Flip was on trend. Worn by Jackie Kennedy, you couldn't see not even one hair moving on her head when she was at the airports. Annette Funicello was also a fan of the hairstyle: she appeared on the beach, always with her hair hold on place even with the strongest winds.
The flip was used with medium length hair and had the ends facing the outside: those peaks that were created at the end of the hair were a signature element of this hairstyle. To create this look, women needed to tease their hair and then use a lot of hairspray to keep it on place and make sure it would last the entire day with almost no retouch. They would also sleep with rollers.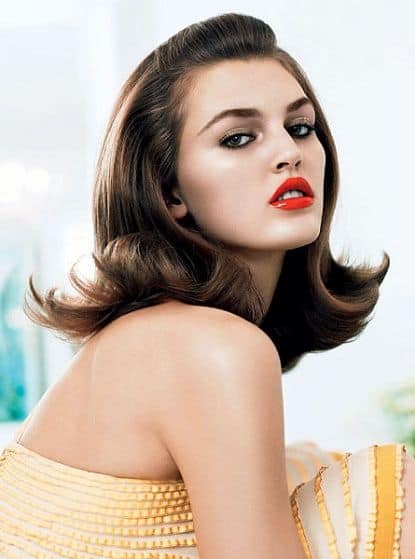 Credits: Pinterest
The Perm
Curls have always been on trend. Even on ancient Greece women would style their hairs letting a couple of curls loose to embellish their updos. In the Victorian era and before the French revolution, curly hairstyles and wigs were used by women too. In the 80's, women wanted curls so badly that they relied on the perm to get really tight curls or wavy and lion-like manes.
Every celebrity from the 80's was sporting a perm and they looked fabulous. Cher had one of the most iconic perms of the decade and, even though the process to get one was not perfect, black women would use it too to transform their kinky hair into more wavy like one.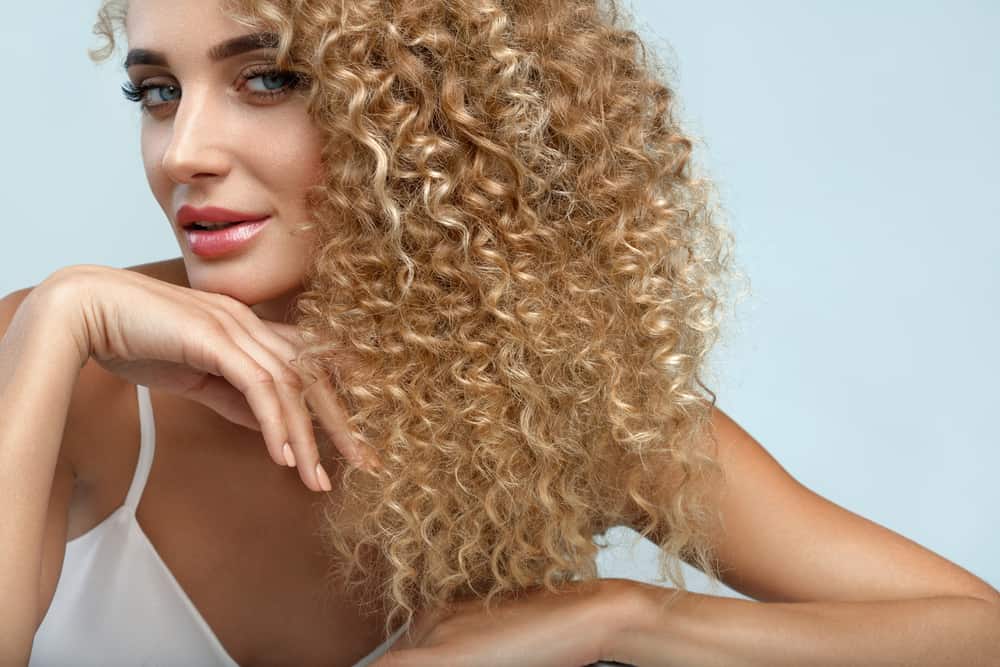 These were the 7 Iconic Hairstyles that were trendy before and are, nowadays, still a favorite of the fashion industry. They didn't die, they got reinvented and are now sported in a more modern way.