Last Updated on
Skin conditions can affect any of us at any time. They could happen because of poor hygiene choices, as an allergic reaction to certain specific formula ingredients or to the change of the environment. Heck, even changing your hairline from one side to the other can cause you some pain on your scalp. If your scalp skin is irritated, then you should search for the causes first and, then, treat them. While you are on your journey to recover, here are some hair products that you need to start using instead of your current ones to say bye to a sensitive scalp forever.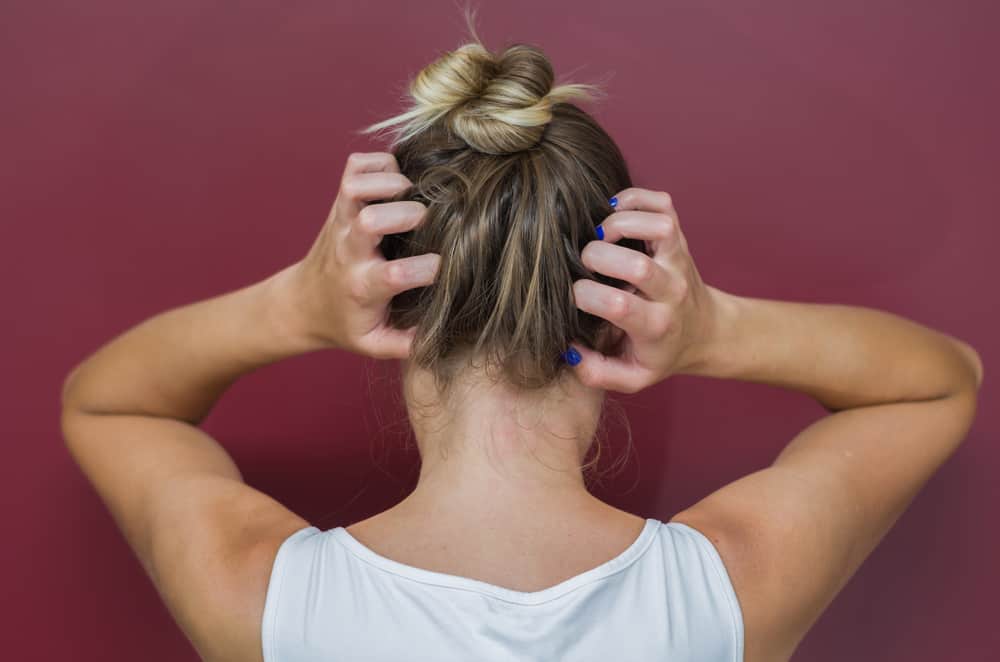 But First: What is the cause for your sensitive scalp?
Health Conditions
Some people who suffer from a sensitive scalp are also experiencing other conditions, like dandruff, flaky skin and hair loss. If this is your case, then you might need to go to your doctor or to a dermatologist to search for a medical opinion in regard of your scalp skin. Do not panic, most of the times, hair follicles, which are very reactive to any body changes, even the small ones, just try to let us know that there is something that needs to be fixed: it could be just something as simple as an iron deficiency, psoriasis, allergies.
If you suffer from allergies and have an overall sensitive skin but never experienced any discomfort on your scalp before, then it was just a matter of time to start facing some issues on your head too. Literally, it was just a matter of time. Some people can't wear perfume because the skin areas where they put it on start to get itchy, but never really had any problems to wear alcohol-based hair products. Until one day where, all of the sudden, they start to do.
Stress is also an element that plays an important role in your scalp health and in your body and mental well-being in general. When your stress levels are very high, your defenses start to go down and your body functions suffer from an imbalance: you can experience lack of sleep, indigestion, headaches, hair loss, skin problems (not only sensitivity but eruptions, acne, dryness) and many more.
Bad Hygiene Choices
Even if you are as healthy as Wonder Woman, your scalp is one area that needs to be treated with gloves because it is very delicate. Your hair cleaning products could have very aggressive ingredients in its formula and that can stress your scalp skin until it becomes very sensitive. These ingredients can strip your skin from its oils and make it dry and itchy. These hair products can build up too if you don't wash them off thoroughly.
Stressing your scalp
If you are a woman who likes to follow the last fashion and style trends, you might be very into high and tight ponytails. Well, rigid hairstyles, such as ponytails, box braids or buns, can be the reason for your sensitive scalp. Wearing them once or twice per week, for not too many hours, is fine; but using them on a daily basis damage your skin. It will cut off the circulation of your scalp blood vessels, which can also cause you a headache, and obstruct your follicles.
The Best Products for Sensitive Scalp
Let's jump into the products that will help you to keep your scalp free from any itchiness and irritation. They have been made specifically for this type of skin and they are the top rated hair products for a sensitive scalp.
1. Scalp and Hair Deep Conditioner with Biotin by ENSO Essentials
This hair conditioner does not have any sulfates in its formula, nor parabens. It is composed of organic and natural ingredients but it does have a scent, according to the Amazon comments. It will balance your scalp skin ph and help you to grow healthy and shiny hair.
2. Maple Holistics Tea Tree Shampoo
Tired of having to battle against dandruff all by yourself? Is your flaky and itchy scalp getting to your nerves? Then you will find the solution for these problems using the Tea Tree Shampoo. This shampoo is an anti-fungal and an anti-bacterial, which makes it perfect to use after a workout or during summer. It is sulfate free and will hydrate your skin.
3. Numis Med Soothing Shampoo for Sensitive Scalps
If you are vegan, then this is the hair product for you. Brought from far, Germany, to be precise, this shampoo's formula has been made specifically to bring sooth to the most tormented scalps.  Its 2 star ingredients, SymCalmin and Hydrolactol, will bring both calm and protection to your skin. This shampoo will be very gentle with your hair too since it has no parabens, paraffin oils, vaseline or dyes. Designed to keep your scalp at a 5.5 ph level, you can't go wrong with this shampoo.
4. Briogeo – Scalp Revival Charcoal + Biotin Dry Shampoo
It's nice to have more options than just the old and regular shampoos you have to use in the shower or in the sink, wasting time and effort when you have to be on your way out of home already. This dry shampoo has a powder texture which is perfect for you, who are on the go and need to get rid of your dirty hair in a matter of seconds. Its formula includes binchotan charcoal, clay, and tapioca, plus rice starch complex for a maximum absorption and refreshing sensation. It even has witch hazel to regulate the production of sebum. Certified as gluten-free and cruelty-free, you will not find any sulfates, silicones, phthalates, parabens, DEA, or artificial dyes neither.
5. Cleure Hypoallergenic Shampoo for Sensitive Skin
Certified as a hypoallergenic shampoo, you can trust you will be in good hands when you use it. Don't believe me? You can check the presence of this hair product on the following lists, as free of common allergens: American Contact Dermatitis Society, Safe Skin and Dermatologists Across the USA. Doesn't have a fragrance, formaldehyde, sodium lauryl sulfate, salicylate nor gluten. It is also cruelty-free: you can use this shampoo knowing it was not tested on animals.
Do not let your sensitive scalp ruin your day. Most of the times, your sensitive skin just needs you to be a little more picky on your everyday hair products. Use any of this top 5 shampoos for sensitive scalp and you will find the relieve your irritated skin was begging to have.