Last Updated on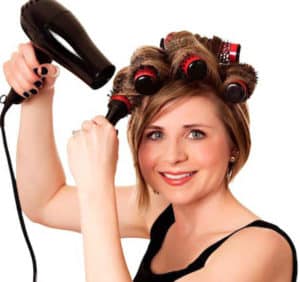 Yet, as trending styles become more complex, so do hair rollers. There are now a variety of rollers designed to create a variety of styles.
Even better, many selections incorporate innovations that help maintain hairstyles for longer periods of time. While this is great for stylists, there are now many selections to choose from.
In fact, many women who have been using rollers for years are once again learning how to roll hair with hair rollers.
And we're offering this handy guide to get you up to speed.
Before we dive into how to roll hair with hair rollers, it's worth mentioning a few new styles that are available. We often get this impression of grandma walking out of the bathroom with brightly lit scrunchies tangled and dangling from her head, but there's so much more to it now.
However, one thing still remains universal to all rollers; hair should be cleaned and dried first. Beyond that, here are a few styles and how to roll hair with each of the available hair rollers:
1. Classic Hair Roller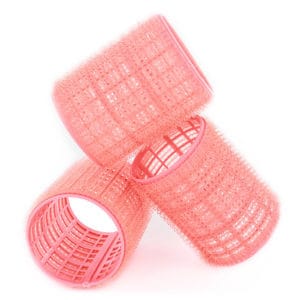 These are the ones we've seen for years. They're still relevant and do a fairly decent job when used regularly. However, the industry has advanced, and these may well become outdated soon.
To roll hair with classic rollers, spread some moose through clean, dry hair to help prep it for styling. After, you can simply stretch your hair up, then roll it down with the roller inside.
However, it's easy to get uneven curls using this method if you're not careful. So, to get a little practice, you can also finger through sections of your hair starting from the front, pre-roll them from the back, then insert the roller and tighten them down before inserting pins to keep them in place.
Whichever method you use, remember to keep the hair tight
2. Hot Hair Roller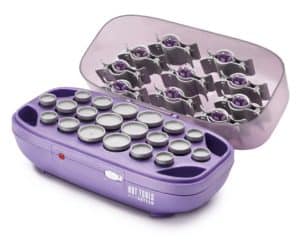 These actually come in a variety of styles, and we'll briefly touch on each. However, the primary benefit of hot rollers applies to all styles: timing.
Whereas traditional rollers are left in the hair overnight, it only takes a few minutes for hot rollers craft beautiful curls that last. Even better, the curls actually last longer.
Here are a few hot roller options:
Thermal rollers – These use special layers of aluminum to lock in the heat. They are typically self-gripping, so there's no need for clips or pins. The thermal touch is known to create volume, even for particularly fine or thin hair.
Steam hair rollers – Steam rollers typically come in a pack and are packaged with a steamer unit. As the name implies, the specially designed rollers are heated using a special ion steaming method. The negative ionizing process eliminates static. The result is reduced frizz and hair that is easier to control while maintaining its volume and shape even longer.
Wax core rollers – If curls seem to be impossible no matter which type of roller you use, wax core rollers are probably the best option.
How to Roll Hair with Hair Rollers that use Heat
Heat rollers tend to be self-gripping. You won't have to worry about inserting pins or clamping down to hold hair in place, but it's still important to carefully segment hair before rolling in.
In fact, this is especially important with self-gripping hot rollers because they will grab loose strands of hair rather easily.
A Few Extra Tips for Using Hair Rollers
Once you've learned how to roll hair with hair rollers, you'll probably want to experiment a little with different styles. Here are a few tips:
Volumizing Shampoo – Regardless of your preferred rollers, the effect can be easily enhanced with a quality volumizing shampoo. In fact, some are even crafted to enhance curly hair styles. Of course, we recommend starting simple until you've had a chance to define the preferred style for your hair.
Heat – We talked about hot rollers, but how much heat is necessary? At first, this will be based on your hair. Basically, thicker hair needs more heat. However, once you've had some practice, you can experiment a bit to achieve your preferred result.
Curl size – Don't be afraid to use different sizes together! For example, you can use larger rollers to add a little lift to your roots and smaller ones lower down for a smooth finish. Trying looking at the hair styles of a few favorite celebrities, then visualize which roller size arrangement will achieve a similar effect. If you're still unsure, there are plenty of images online to help guide you.
As styles evolve over time, you'll discover new options and innovations in the way you curl your hair.
Now that you've learned the basics of how to roll hair with hair rollers, we encourage you to stay abreast of the latest trends and how you can match them with your own style in unique ways. So try a few different options, experiment a little, and remember to have fun!