Last Updated on
"I'm afraid of brushing my hair because of how much of it stays in the brush." "My hair is falling out like crazy, I find it all over my pillowcase every morning." "I can't wear my hair down because of how much hair I shed. It's all over my back, the floor, and I feel embarrassed". These are some statements people who are dealing with hair loss have told me.
If you are one of those people going through an experience as disheartening and, sometimes, traumatizing as losing chunks of hair is, then you should read this article. I know you are confused because you don't know why you are losing hair, what you are doing wrong and if it will keep falling out until you end up bald. But do not distress yourself. Together, we will find out what's going on with your hair and how you can make it stop falling out.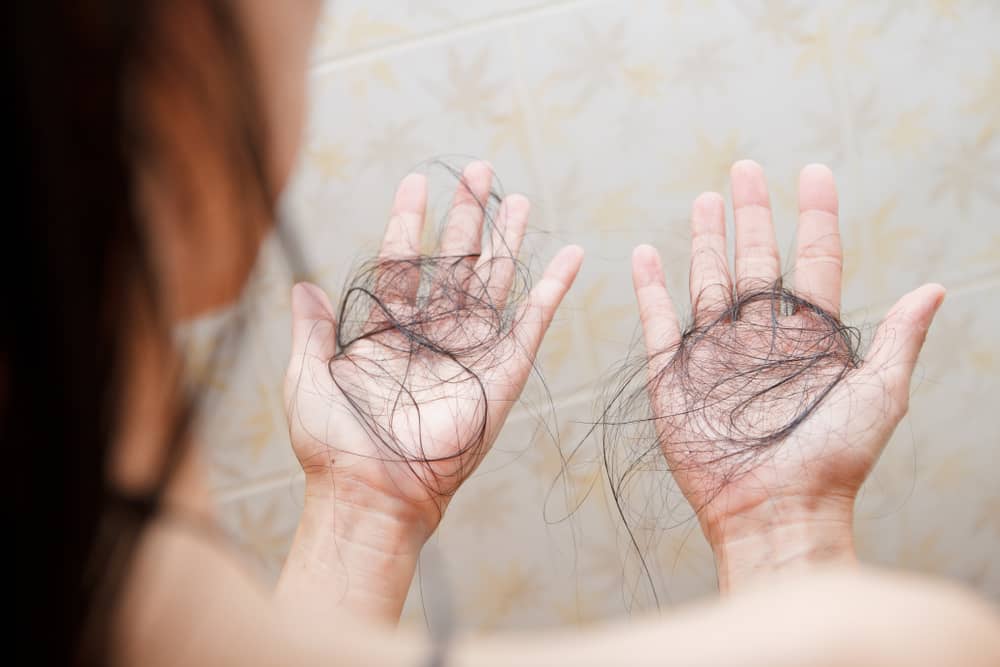 Hair facts: Shedding is normal
Let's start by clarifying something: you will always lose hair. It is normal. Even that your drain blocks while you are washing your hair, is normal. Passing your fingers through your hair and noticing you have strands stuck in your hand is not out of the ordinary. On average, we have around 100,000 hair follicles and we lose, in a day, from 50-100 strands. The longer your hair is, the more it will look like you lose because of the length of the strands, but shedding is perfectly normal.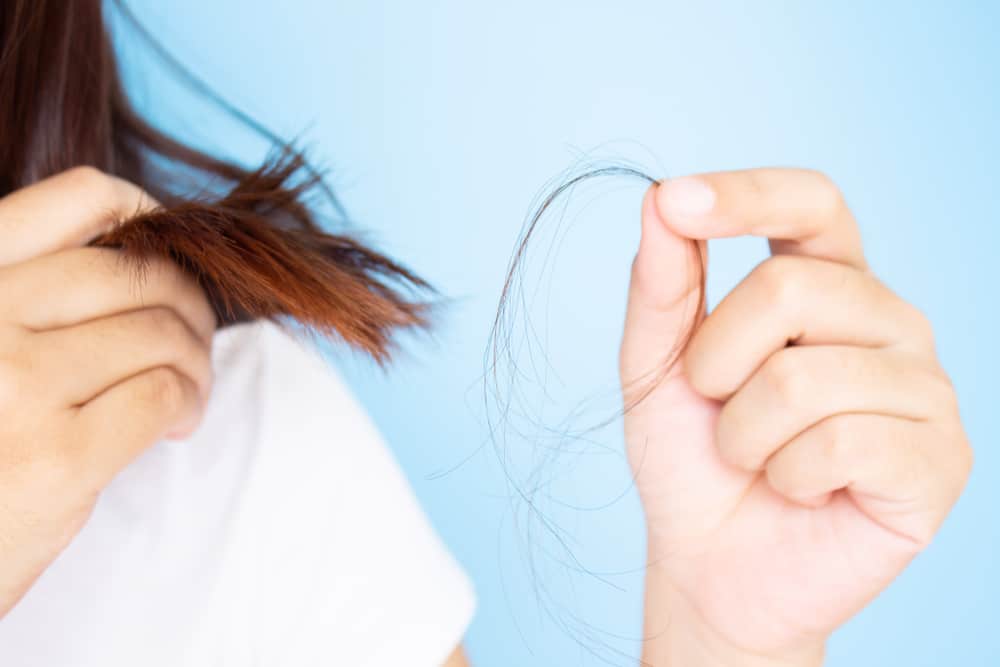 Now, when is it not normal? If your scalp is very itchy, feels irritated, sensitive, hurts or burns, then that's not normal. If you inspect your head and you find bald spots, that's not normal. Do you notice the hair you are shedding does not have bulbs at neither of its extremes? That's not normal either.
If you definitely think something is not okay with how much hair you are losing, let's review the possible causes and the solutions for each case.
Your scalp is not happy
Maybe the problem is located on your scalp and, depending on what could be causing it, it could be easier or harder to solve.
You are a fan of ponytails, buns, box braids…
… or any other hairstyle that puts an incredible amount of pressure and stress on your scalp. This type of hairstyles might look amazing but are not your best option for an everyday look or for sleeping time. What these hairstyles do is pull your hair to a certain direction and force the hair bulbs to hold on for their dear lives, a battle that a lot of them end up losing.
Solution: Let your hair down more often and save the fancy, tight, hairstyles for special occasions only.
You have sensitive skin
Your scalp skin can be very sensitive and you might not be aware of it. If it feels like burning after washing your hair, maybe your shampoo and/or conditioner is irritating your skin. If you feel that your scalp is itchy after you used hairspray or some sort of product, then maybe you have an allergic reaction.
Solution: If you experiment some sort of discomfort on your scalp after using a hair product, get rid of it! You might need products that are specifically made for sensitive skin.
You have dandruff
If you have dandruff, you might be experimenting itchiness. If you scratch, be easy on it because you could also harm your scalp. The reasons why dandruff appears are more than just due to a lack of hygiene. You could have a severe case of dandruff if you have seborrheic dermatitis, which causes a very oily and irritated scalp. Maybe you aren't brushing your hair enough or you are sensitive to yeast.
Solution: Get a shampoo that is not a cosmetic but a medically approved tool to eliminate dandruff. You can easily find them in pharmacies.
Your hair strands are breaking
So I have mentioned the hair bulbs a couple of times already. These bulbs are the ones that anchor your hair roots to your scalp. If you notice that the hair strands that you are losing do not have bulbs, then that means that your hair is not falling out from the root but breaking off.
This can happen because your hair has gone through a lot of chemical treatments and cannot resist one more. If you have bleached hair, you shouldn't relax it, for example. If you have dyed hair, iron it every day can end up burning it and make it more prone to breakage. Maybe your hair is too dry and has lost a lot of its elasticity, then it could break as well.
Solution: If you have chemically treated hair, avoid adding more aggressive treatments to it. Do not try to perform one process over the other on your hair or it will be too much for your hair to survive to. Always use a heat protector in case you are applying heat to it to shape it. Incorporate a moisturizing hair routine to your life so your hair will recover its elasticity and be more malleable.
Telogen Effluvium
Have you been under a lot of stress lately? Do you have an unhealthy diet? Maybe you just passed through a very difficult moment or a traumatic one, like a surgery. Perhaps you are having episodes of anxiety. If this sounds like something that just happened to you, then you might have telogen effluvium.
Our hair goes through three phases: anagen, which is the phase of growing; catagen, which is the phase where the hair forms bulbs; and telogen, which is the phase of resting. When the phase of resting is completed, the hair falls but new one substitutes it. But, when you have telogen effluvium, your hair enters faster into the telogen phase and complete the cycle.
Solution: Keep calm. Literally, keep calm. Telogen effluvium is usually just a manifestation of how bad is your struggle in the inside. When the bad moments pass, this condition passes as well. If you do know you are passing through very stressful moments, maybe practicing some sports or searching for counseling would be a good idea. If you recognize your diet is not the best, maybe visiting a nutritionist would solve the problem.
Hereditary Hair Loss
If you are wondering why you are losing hair, perhaps looking at your parents could help you have more information about what is going on with your head. Genetics determine a lot of things and they can be the reason why you are shedding more hair now, at this specific time of your life, than when you were younger. You might also notice that your hair loss has a pattern: it falls out from your hairline.
Solution: You can improve your situation by using minoxidil, which will start showing results by the fourth month of use and you would need to keep using it to maintain the effect. It's important to clarify that some women have benefited from it and, others, haven't.
It could be a sign of something else…
Our body sometimes tries to tell us that something is not okay by giving us little hints, and one of them could be your hair loss. I'm not saying that your hair is definitely trying to tell you that you are sick but that, if you think other abnormalities are manifesting on your body, then maybe you should go to see a doctor just to discard any serious issue. It can be as simple as improving your diet and get more iron because you have anemia, so do not feel afraid to consult a doctor and get greater insights about your health.
Now you know what could be causing your hair loss and what solutions could improve your situation. Regardless of what might be the cause, your main priority needs to be to put yourself on the right mindset to face this problem without letting it overpower you. You could feel like losing your hair is going to affect you greatly, but your self-esteem comes from more places than just a mane to shake.