Last Updated on
Sometimes, visiting the hair salon is a luxury. Some other times, it is a risk. You go to get your ends trimmed, you end up with various fewer inches of hair. You want a specific color? Well nope, you might get the color that someone else thinks will fit you better. Of course, a good professional hairstylist can do magic, but that magic has a high cost. There are some basic, but very necessary, things you can definitely do all by yourself. And yes, a hairstylist has more experience than you do with hair… but they do with hair in general. No one knows your hair, your style and yourself better than you do. Why not be your own hairstylist at home? To start, here are some essentials things you need.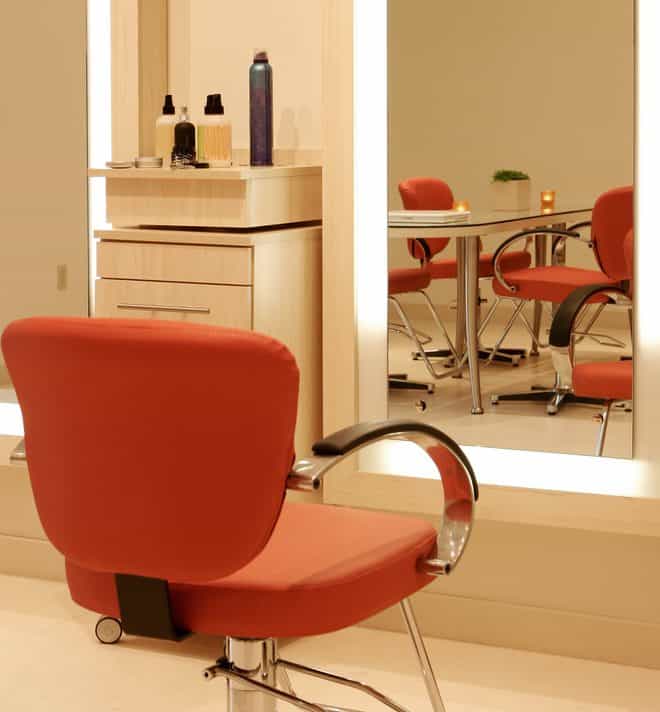 Don't let your hair being a mystery
So it is not difficult to realize if your hair is curly, straight or wavy but, do you know what specific needs does your hair has? Doing some research about your hair type is definitely going to give you insight into what you need to prioritize when taking care of it.
Another important thing is to know if your hair strands are thin, medium or coarse. This will help you have an idea of how much can your hair handle. Thin hair can break and need to be treated delicately, while coarse hair could need specific products to maintain a nice shape.
And, to be able to clarify this mystery hair can be, you need to investigate your scalp. To understand how relevant a healthy scalp is for a wonderful hair, let's make this analogy: your hair is like a plant and your scalp is like the dirt it is planted on. Your hair roots collect nutrients from your scalp, so you want to make sure you are treating your scalp as good as it needs to be treated. Some easy things you can do are:
Massage, lightly, your scalp every day to improve your blood circulation.

Find out if it is oily, dry, if it has dandruff, if it is irritated; anything you can learn from it is going to give you a better idea of what specific needs your scalp have.

Don't wear tight hairstyles, the pressure is not good for your scalp.
Scissors and Brushes: Your 2 New Friends
Trimming your ends is necessary since they tend to split, break, dry or change color. You can do it at home easily just by getting a good pair of scissors. Get scissors that are specifically for hair trimming, using regular ones can actually damage your ends. You should get a pair of shears that are light weighted, sharpy and made from good steel. Don't be afraid to deal with your own trimming, you can just twist your hair and cut all the hairs that stick out of the twist.
A good brush is necessary as well because your hair might not respond as well to the friction effect. It could get frizzy if your brush is made of plastic or if the teeth are too close to each other. So what type of brush or comb do you need? You will determinate this by knowing and understanding your hair type. If you have straight hair, a narrow tooth comb will be better for you than a wide one. What material to use? Make plastic your last option.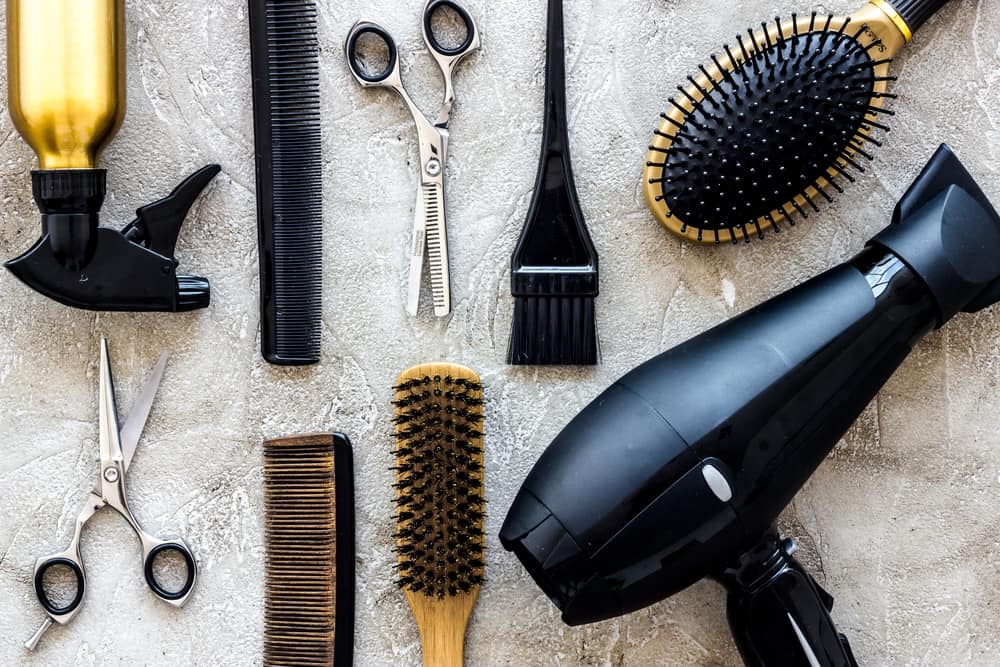 Shampoo & Conditioner: A World of Options
Picking up a shampoo and a conditioner for your specific type of hair can do wonders for you. If you are a blond, naturally or not, you should use a purple shampoo and conditioner. If you have chemically treated hair, you should use a shampoo that doesn't have as harsh chemicals as others and that can help to maintain your color instead of changing it or vanishing it. It's also important to find out if you would benefit from co-washing weekly or if you should wash your hair just a few times per week. Know anything about dry shampoos? I will be making a post about this topic for you soon. Having so many options can be nice but, also, overwhelming. Keep calm and take your time to choose.  
3 Hair Tools to be your Own Hairstylist at Home
Blow Dryer
Some of us could benefit from letting our hair air dry naturally; some of us might not. If you are in a hurry and can't arrive at your destination with a wet back, then invest in a good blow dryer. It doesn't need to be a professional one nor an expensive one: it just needs to allow you to modulate the temperature of the air, doesn't weight too much, is easy to handle and comes with some nice accessories. Accessories like a diffuser, if you have curly hair, would be great to give more texture and volume to your curls while letting them naturally air dry could make them look loose and unstructured. You can also use a round brush while blow drying and give your hair another style.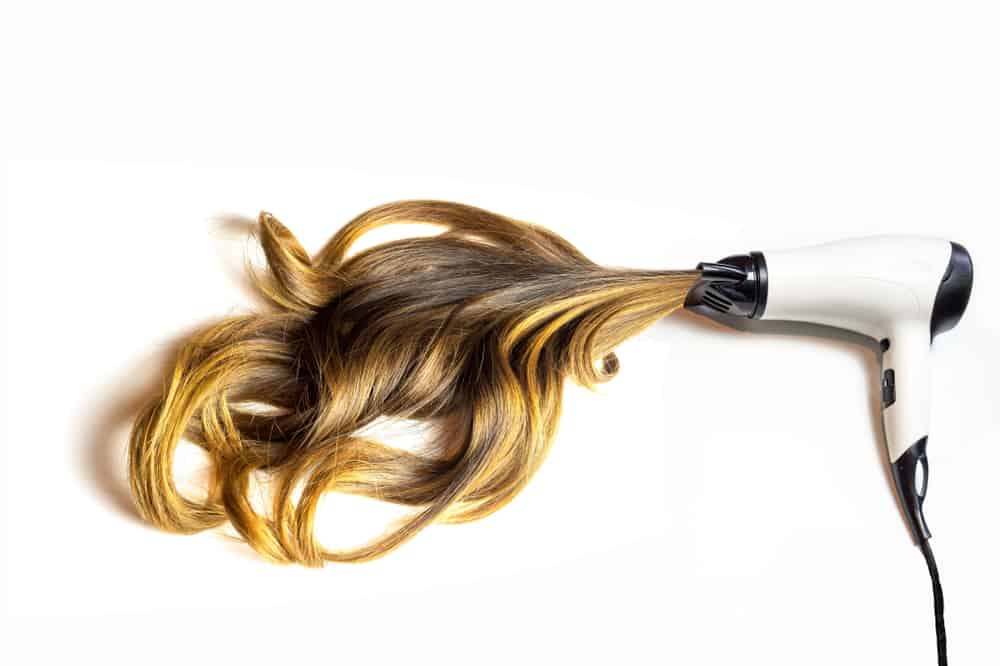 Hair Iron
A hair iron will help you achieve a salon look in no time. If you have straight hair, it will give your hair that silky appearance you see on tv spots only. If you have wavy or curly hair, you will have a completely different look to show off on any occasion. You can also make some soft curls with it. A hair iron will help you to play with your style. ALWAYS remember to use a heat protector before straightening your hair.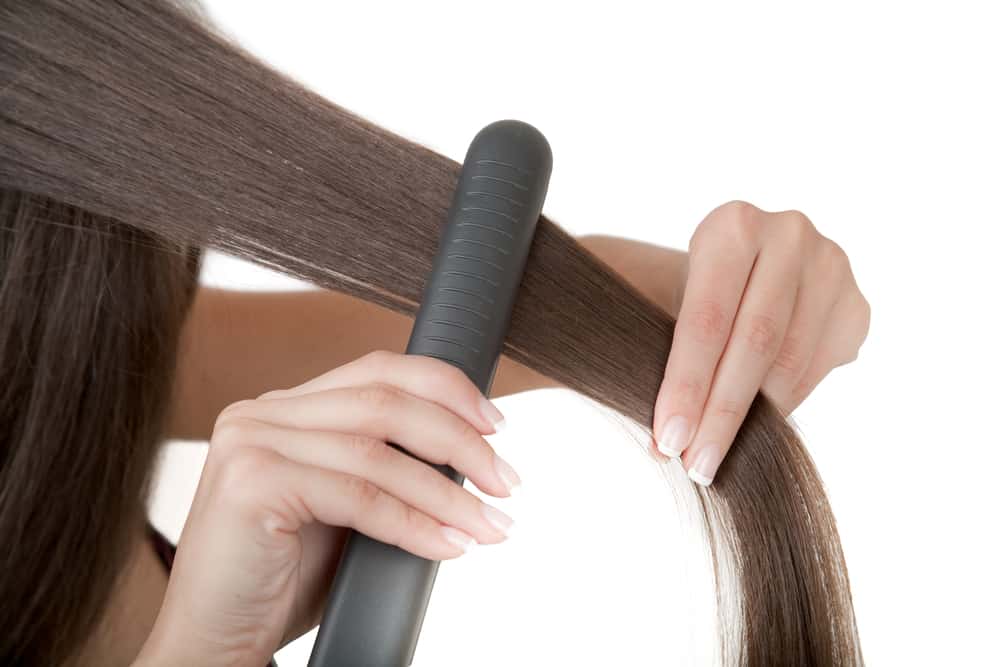 Hot Rollers
Another way to give yourself a salon makeover for a much lower price and for as many times as you want. Using hot rollers is easy, convenient and give you great results. You can vary the structure of your curls just by letting the rollers for less or more time. If you are planning on gear up and want some good advice about what hot rollers to buy, read my ultimate buyer's guide for the best hot rollers of 2018. And don't forget, whenever heat is involved, your hair needs protection.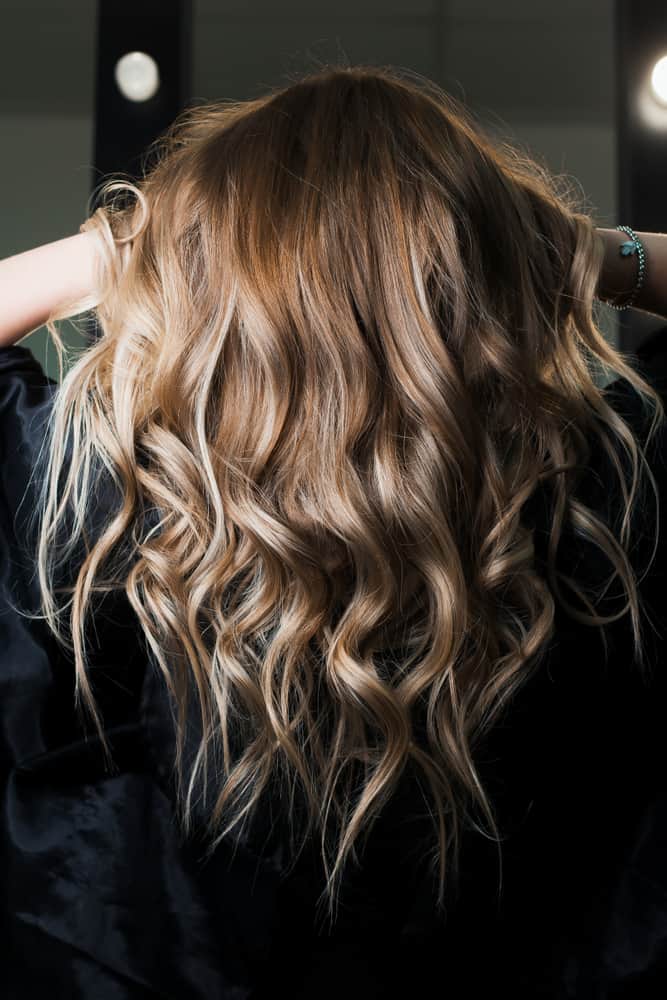 Basic Extras
So the previous list where about the most basic things you need to conserve a healthy hair while doing very routinary actions (like when washing your hair, brushing it, drying it), but there are some extra things we all can do and that can take our hair to the next level, without asking for too much effort nor money.
A moisturizer: To maintain your hair soft and manageable.

An anti-frizz: No more baby hairs ruining your sleek ponytail.

A heat protector: Useful for summer hair care and when using an iron or hot rollers.

Hairspray: Useful to maintain a fancy updo for hours.

Gel: Use it on wet hair. Useful if you want your curls to have a nice structure or keep your hair in place a certain way.

Hair decoration: Adding a nice hair band, clip or some flowers can complete whatever look you want to achieve.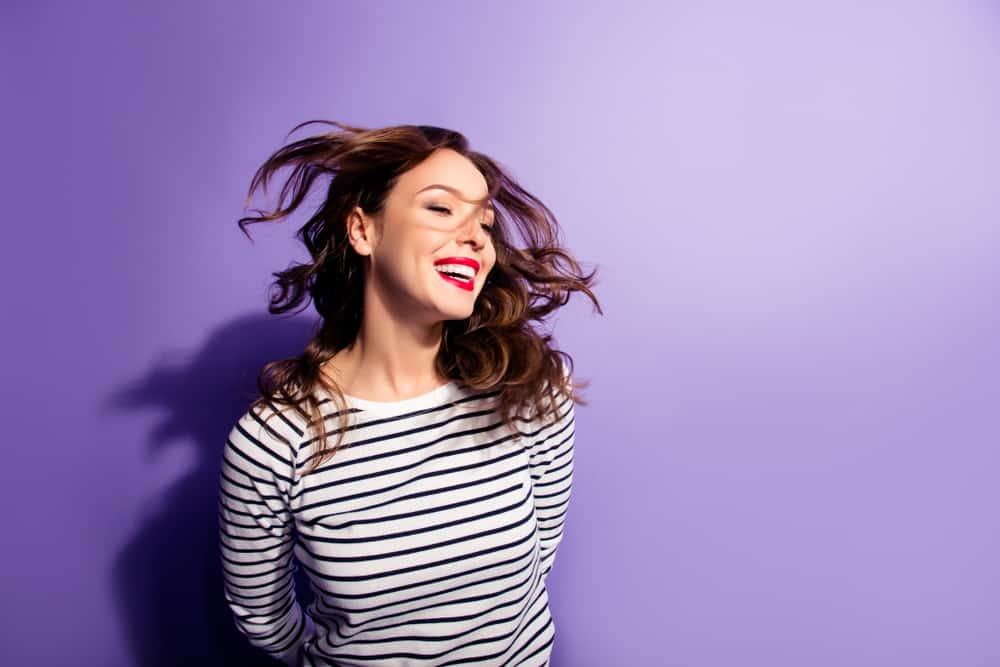 Being your own hairstylist at home is not difficult but pretty easy and fun to achieve. Pamper yourself at home the way you always wanted to be pampered at the hair salon. Whenever you do need a professional for something fancy and complex, get one. But, for things you could be doing yourself, just gear up and be in charge of your style from now on.