Last Updated on
Dandruff can become a serious issue to overcome for your self-esteem if you have already tried everything to get rid of it without any success. That's why I recommend you to, first, discover what dandruff actually is and the many reasons why you might be having it. Then, learn what natural remedies you can use to eliminate it from your life at a cheap cost. And, finally, include a special anti-dandruff shampoo into your cleaning routine to make sure the white flakes never appear again. In this post, I'm going to show you my top 7 anti-dandruff shampoos.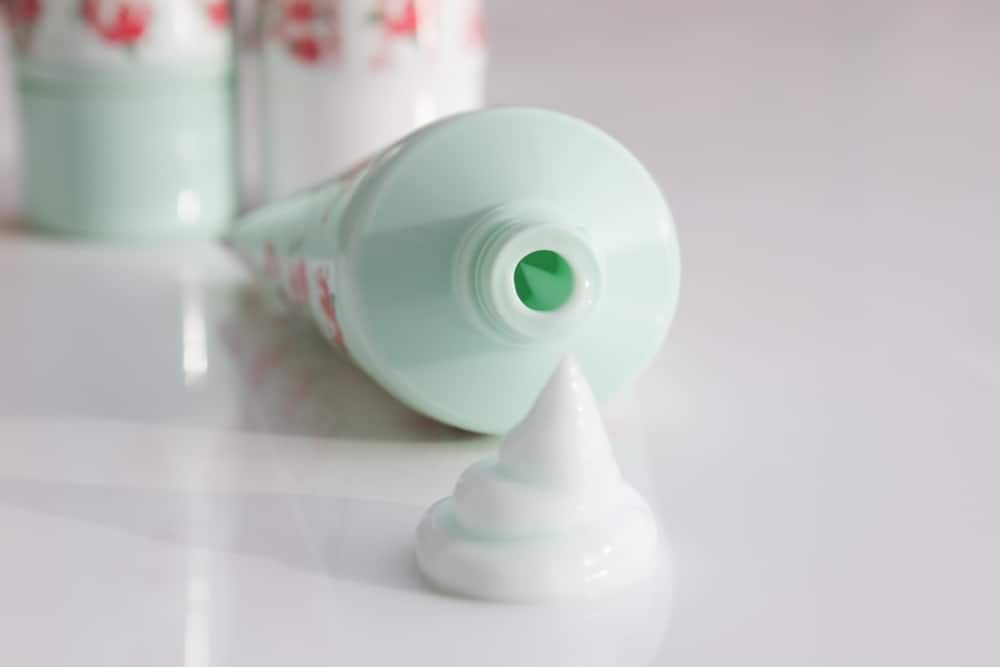 What ingredients does an effective anti-dandruff shampoo has?
The basic ingredients that your perfect anti-dandruff shampoo must have in its formula are pyrithione zinc, ketoconazole, coal tar, selenium sulfide and/or salicylic acid. These have all been proved to be very effective against dandruff. When you seek for a shampoo to fight dandruff, make sure any of these ingredients are listed in the formula. One of these elements, or the combination between a set of them, can work better for your scalp than others, so don't be afraid to try different dandruff shampoos to find the best one for you.
Something important to remember is that these ingredients can dry your hair since they need to be strong enough to maintain the natural fungus or oil production on your scalp tamed. When you search for an anti-dandruff shampoo, get one that also compromises to moisturize your tresses with ingredients such as aloe vera or shea butter.
How to use an anti-dandruff shampoo?
Use it as your regular shampoo. Your attention should be put on how you clean your scalp. When applying a generous amount of anti-dandruff shampoo on your head, rub your scalp to make sure you are distributing the shampoo equally and removing all those dead skin rests. You have to leave the shampoo for at least 5 minutes and, then, rinse thoughtfully with warm or cold water. For better results, get an anti-dandruff conditioner.
Every person has different needs. To discover how often you should wash your hair with an anti-dandruff shampoo, you must test it. You can start by using it as regularly as you used to use your normal shampoo. Observe the result you obtain after the first week of use. If you think you might need to wash your hair more frequently, go ahead and try it out. You will be able to determine your scalp needs after a few attempts.
Top ten anti-dandruff shampoos
1. Nizoral A-D Anti-Dandruff Shampoo with Ketoconazole 1%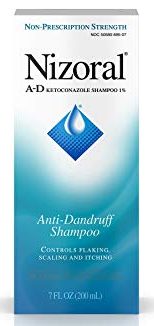 Nizoral Anti Dandruff Shampoo is one of the most effective shampoos in the market to fight against dandruff outbreaks. It has wheat protein and wheat germ oil. But, most importantly, it has ketoconazole 1%, which has been proven to be dandruff's number one enemy. What Nizoral do, in simple terms, is kill the fungus on your scalp. No fungus, no dandruff.
To enjoy the positive effects of this shampoo, you should use it only 2 times per week and use your usual shampoo for any other time you want to clean your hair. Nizoral produces a thick lather that leaves a really nice scent on your tresses. You have to rinse thoughtfully your hair after using this shampoo and, then, apply conditioner.
It has a potent but gentle formula, which makes it a good option for colored treated hair and damaged hair.
2. Dove Dermacare Scalp Anti-Dandruff Shampoo
Dove has the perfect balance between potent formula and gentle ingredients, which makes it suitable for daily use. If your scalp is inflamed and irritated, this is the shampoo for you since it contains pyrithione zinc. Its pH-balanced formula is ideal for people with sensitive scalps. It will soothe your itchy scalp and, while it is helping you to get rid of white flakes, it will also moisturize your tresses.
3. Head and Shoulders Anti Dandruff Shampoo, Clinical Strength
Many people trust in Head and Shoulders, myself included, and no in vain it presents itself as one of the few shampoos capable of fighting against dandruff and win. Its 3 action formula has 1% selenium sulfide and it cleans your scalp from flakes, protects it and moisturizes your hair. Suitable for all hair types and even colored treated hair, this shampoo can be used on a daily basis.
4. Selsun Blue Moisturizing with Aloe Dandruff Shampoo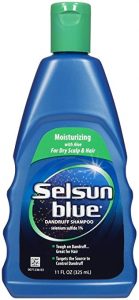 Another great option to end with dandruff is Selsun Blue, which active ingredient is selenium sulfide 1%.  You will not only find its formula to be soothing to your scalp, ideal to bring relief to the itchiness and irritation, but also gentle to your strands. Get a healthy scalp using this doctor recommended anti-dandruff shampoo.
5. Neutrogena T/Gel Therapeutic Shampoo Original Formula, Anti-Dandruff Treatment


If you have unbearable itchiness on your scalp, this is the shampoo you should use. Made to soothe the irritation of a scalp that is suffering from a severe case of dandruff, this shampoo will bring you the relief you are seeking for after the first wash.
This anti-dandruff shampoo is not only effective against dandruff but against scalp psoriasis and seborrheic dermatitis. Its formula contains coal tar extract, which effects keep acting on your scalp even after you rinse the lather off. If you are a blond, you might want to try a different option since coal tar extract could make your hue go darker.
6. For Colored Hair: Redken Dandruff Control Shampoo
If you want to play it safe and get rid of dandruff while protecting that beautiful color you have invested in, then Redken is the option you should try. Its formula makes it the ideal ally to your colored treated hair. You will clean your scalp from any dead skin build up and keep your tresses looking good and healthy.
The active ingredient in Redken Dandruff Control Shampoo is pyrithione zinc. To maintain the softness of your hair and restore its shine and silkiness, this shampoo has glycerin and lavender extract. It will leave a fresh mint scent on your hair.
7. For Curly Hair: Briogeo Revival Charcoal Coconut Microexfoliating Shampoo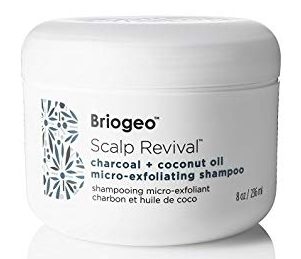 What to do if you have dandruff and curly hair? You need a formula strong enough to end with dandruff but gentle enough to not strip your strand from its natural oils. To take care of your curls and your scalp, Briogeo Revival has this shampoo that is based on natural ingredients.
It has micro exfoliators which effect, when massaging your scalp with this shampoo, will lift any rests of dead skin and help you to get rid of white flakes. It also contains Biotin, a vitamin that will maintain your tresses in good shape: it fortalices the hair shaft and follicle.
You will also find binchotan charcoal in this shampoo, which absorbs oils and impurities on your scalp, keeping it clean and avoiding the reproduction of fungus. Packed with peppermint and spearmint oil, it will calm down the itchiness and irritation of your skin.
Its formula does not include silicones, sulfates, parabens, phthalates, DEA, or artificial dyes. Cruelty-free, this shampoo will not weight on your conscience neither. If you have colored treated hair, you can also rely on this shampoo to get rid of dandruff while taking care of your strands.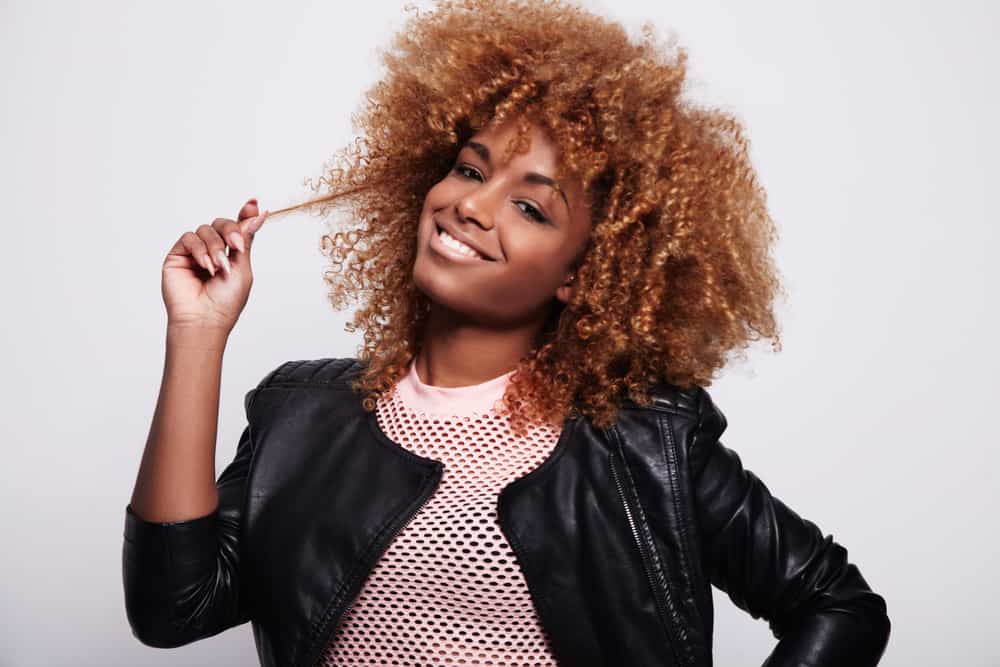 Now you have a complete guide on how to get rid of dandruff. To summarize my three posts on this subject: 1) remember dandruff is created by the accumulation of dead skin on your scalp that was not shaded away and there can be various of reasons for that to happen. 2) You can use natural remedies to fight against dandruff but, if it is caused by a disease or if it is severe, you should pay a visit to the doctor. 3) To make sure your cleaning routine is supporting your efforts to end with dandruff, use any of my top 7 anti-dandruff shampoos.