Last Updated on
If you are one of those girls asking herself why should you go permanent, then you have given the first step into the fascinating world of temporary hair colors. Imagine all the options without all the commitment, doesn't it sounds appealing? With little budget, effort and maintenance, you could be rocking a new look every week. Want to learn more about temporary hair colors and what are the pros and cons? Then keep reading and find out.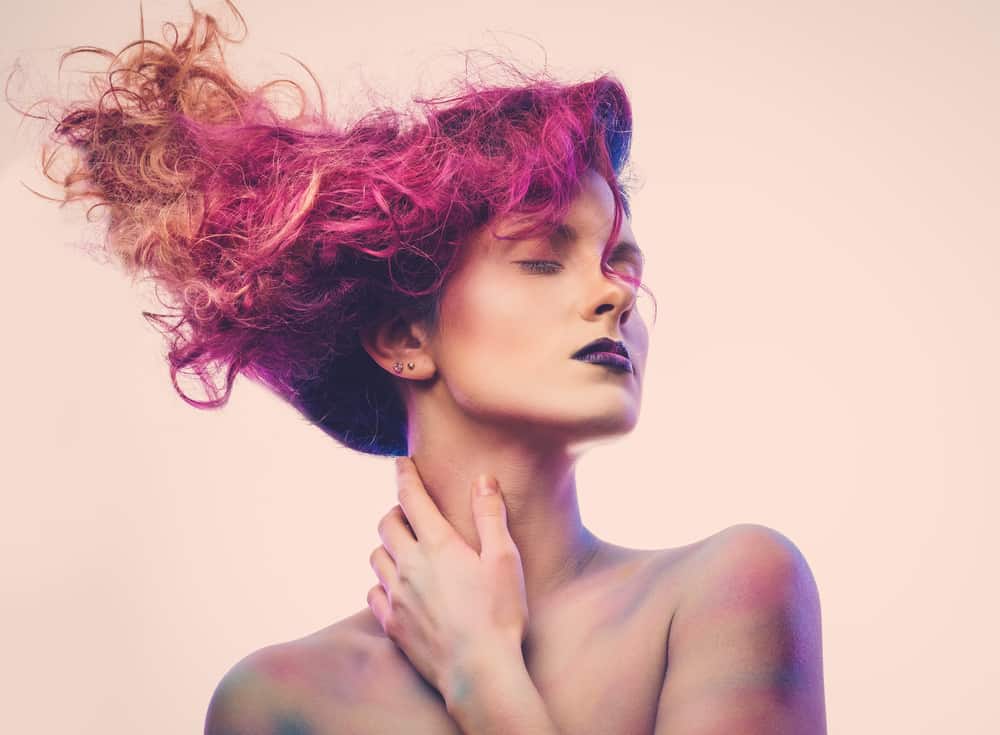 How does it works?
Temporary hair colors work in a much simpler way than other permanent coloring treatments do. It adds a temporary coat to the hair shaft but does not stain it. Depending on how porous your strands are, it might fade sooner or later. If you have a healthy cuticle, which is the protecting layer of the hair shaft, then the color will start fading after around 2 washes with shampoo. But if your cuticle is not that much healthier, then you will have the tint for longer on your hair. If you have pre-lightened your hair or use heat when applying the color, then it will stay for longer as well.
Pros of temporary hair colors
Commitment free
One of the top benefits of using a temporary hair color is that you don't need to compromise at all with the effort that a permanent color treatment requires. Forget about having to book an appointment at a salon, those days are gone now that you can have whatever color you might want as easy as it is with a temporary hair treatment. You don't need to use any special product to enhance the color or to avoid it from fading, you can just keep your normal routine without adding any variations to it. You don't even need to worry about the roots! Temporary hair colors are not the type of treatment you would use on your full head or that you have to be concerned about retouching every week. They are a fun way to change your looks every time that you want, free from any attachments.
If you are on your way to get a permanent hair color but you are not sure, you can also use a temporary color treatment to experiment for a while and decide which color suits you the best and which one you like the most
Safe to use
Since this type of coloring treatment is not meant to be permanent, it does not contains heavy chemicals in its formula and it's not ammonia based. It does not change your hair texture because it does not vulnerate the hair protecting cover, which is why it doesn't alter the porosity of your hair. Since it is not supposed to penetrate the cuticle of your hair, it does not enter to the cortex, the core of your hair shaft, nor change your original hair color. After a few washes, you will be able to go back to your natural shade with no problems. And, while using a temporary hair color, your strands will look thicker due to the extra coating that this product adds to them.
Less effort
Let's be honest, if you are a low maintenance type of girl and you just don't want to deal with all the effort that keeping a permanent hair coloring treatment needs, just go for a temporary look. Your retouches will be so much simpler: just grab a can, spray a little of it on your hair and you are good to go. Yeah, you retouches are literally just that. Do them at home, no need of a professional there. And, even if you are a little clumsy, the mess you can do with this type of treatment is minimal, which means no permanent stains on any of your clothes.
Economic
Want colored hair? DIY and save some money. It's definitely a much cheaper option if you just want to try something new every now and then. It requires little maintenance, which translates into less money spend on retouches and on other hair products.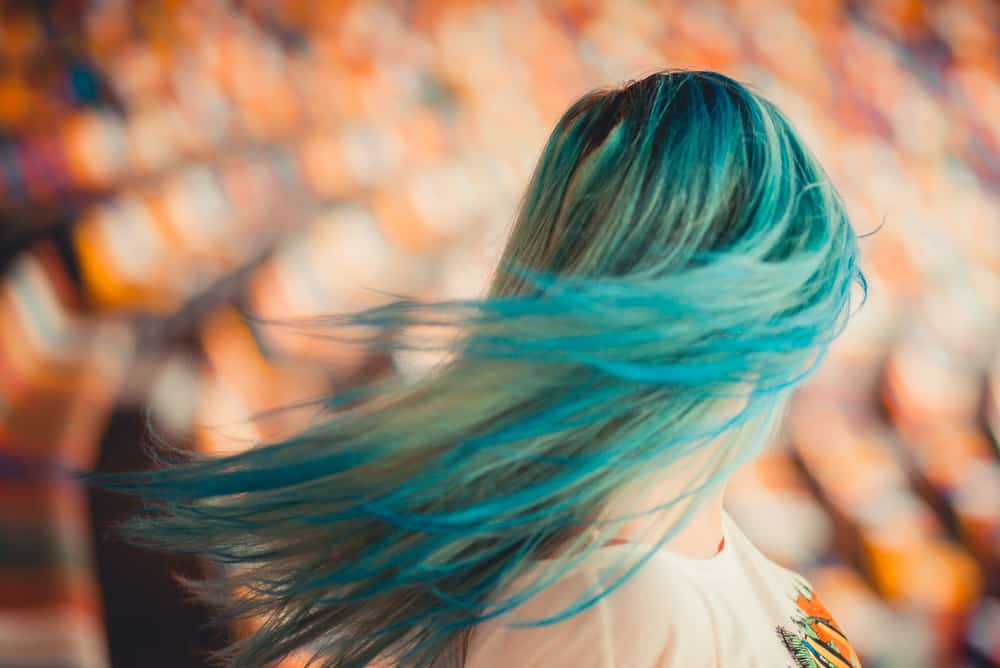 Cons of temporary hair colors
It fades
This is good if you just plan to change your hair color for a few days or for every now and then, but if you want it to last for longer than a few washes, then you will need to make retouches more frequently to maintain the initial effect.
It's not meant to last. Again, it fades
If you are going for a lasting effect, you might not get all the benefits temporary hair coloring can give you. If you are choosing to color your hair every day, then you will be spending more on coloring products.
Not only that but you will be exposing the cuticle to a bunch of unnatural chemicals daily. Even if the formula is not ammonia based, it still has other chemicals which constant application will damage your hair eventually.
If you have a favorite color you are coloring your hair every day with, then you might want to consider to go permanent. Will result cheaper in the long term and even better for your hair because you will be more aware of the damage and about how to repair it given all the products that exist for permanent colored treated hair.
Works on grey hair?
Nope, it does not work well for grey hair if what you want is full coverage; if you just want to camouflage a few grey hair strands, then it would work fine.
Works on dark hair?
Yep, it does… but not as well as it would work on light hair. If you are a brunette, the effect of the temporary color will not be as bright and evident as it would be on lighter hair. If you want to have a really strong cherry pink or a strawberry red on your hair, then you better go for a permanent coloring treatment.
Your hair still needs you to take care of it
You will still need to deep condition your hair at least once a week to make sure it does not get dry. Remember that, by covering the hair shaft with a coat of color, you are avoiding your hair strands from receiving the oils from your scalp, which means you need to give it some extra help to get moisturized.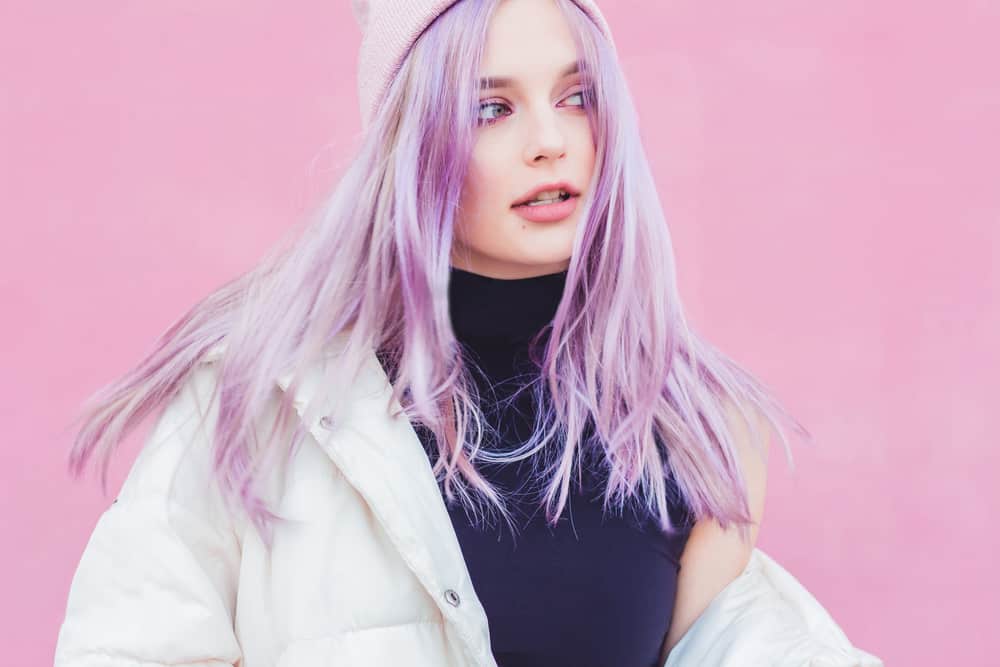 Remember this is a product that will work wonders for you if you use it for what it is meant to be used for. Trying to use a temporary hair color like an everyday product is not a good idea because it will end up cutting all the benefits that you can have if you just use it occasionally.