Last Updated on
If you have curly hair, you will look beautiful, bold and sexy. You can fix your hair in different ways and it looks great if you add hair accessories like head wraps, beanies, scarves, headbands and others. One of the benefits of having large hair curl is that your hair is not boring and flat if you don't shampoo it for the day. If you have curly hair, it looks like that your hair is always styled and ready to go. It is hard to tame a curly hair and it will make your hair look alive and bouncy. Be proud of all the perks and quirks of having wild curls since there are lots of people who would love to have that great hair. Your big curly hair will make you look sexier.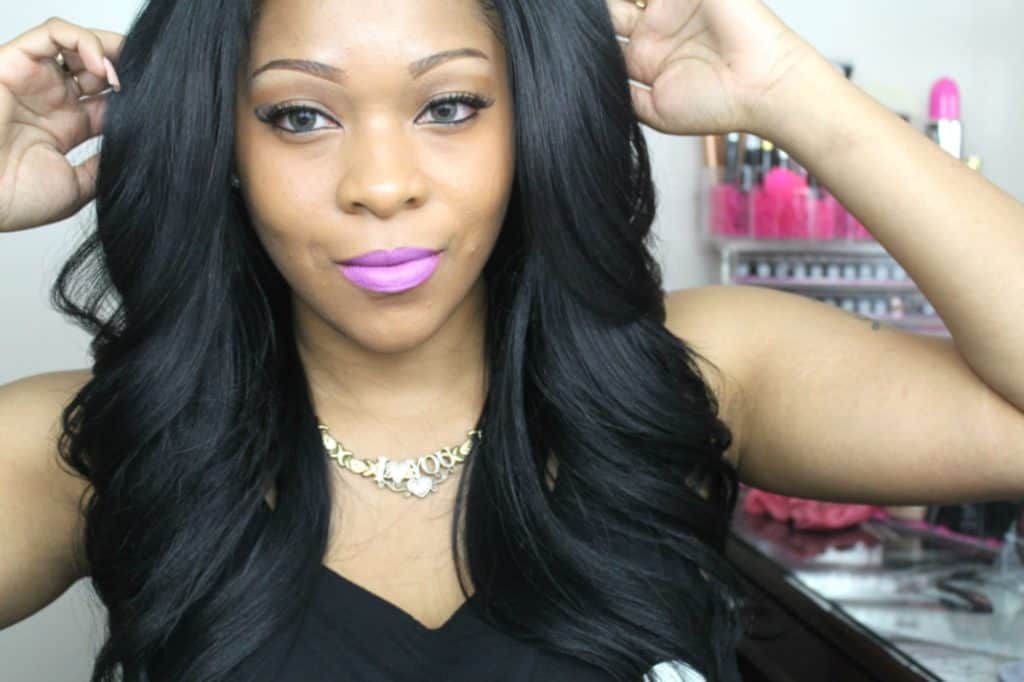 Methods on Curling Your Hair
1. Steps in Using the Curling Iron
Plug the curling iron and turn it on. Increase the temperature depending on the thickness of your hair. Use 1-inch wide curling iron if you want bigger curls. The wider the barrel of the curling iron, the bigger the curls you will get. Give the curling iron enough time to heat fully before you start curling your hair.
Your hair must be totally dry before curling your hair. You can use a blow dryer if needed. To make sure your hair is protected from getting fried it is best that you apply a mousse or a heat-protectant spray. This will also make your hair shiny. If you want, you can add a curl-enhancing product to produce big, voluminous curls.
Divide your hair into sections. It is best to work on your in sections to achieve the best result. To section your hair, ponytail the upper 2/3 of your hair to get rid of any tangles and knots and prepare it for curling.
Get around 1 inch wide of your hair and wrap them around the barrel of the iron, begin at the center of each strand. Keep the hair in that position for about 5 to 10 seconds, and then release the curl. Repeat the curling of your hair several times until you finish all the section.
Set your blow dryer at cool setting and then blast your hair using cool air. The temp. will return to normal in your hair, it will help keep it in place longer. Flip your hair upside down and spray with hairspray. Return your hair to its original and fix your hair to the style you want.
2. Steps in Using Hot Rollers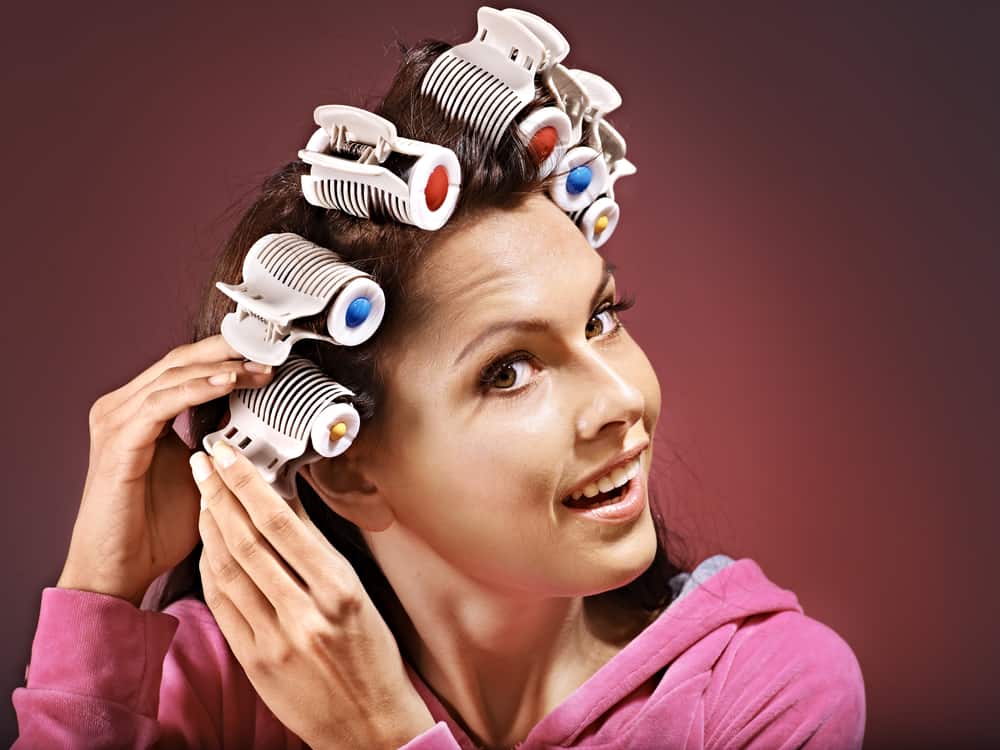 Plug the rollers to heat them up. Some rollers have an indicator on the side to show that your rollers are fully heated. If the one you have does not have this kind of feature, then you can heat your rollers for 5 to minutes before placing them into your hair.
While waiting for your rollers to heat up, prepare your hair. Similar to curling iron, your hair should be totally dry before using the hot roller. Remove any moisture using the blow dryer and brush it to get rid of any tangles. Before drying your hair add mousse on it.
Start rolling your hair. Begin with the hair in the front of your head above your forehead, section your hair 2 to 3 inches thick. Start rolling your hair, leave around 1 to 2 inches of the ends as you roll it up. As soon as you reach your scalp, tuck the end underneath to hold it in place. Then clamp the roller cover. Do the same thing on the next section.
Work on the other section following the above step. For thicker hair, use smaller sections.
Wait for 20 to 30 minutes until the rollers cool down.
Remove the rollers one by one.
Style your hair. Use your fingers only and mist them with hairspray.
3. Steps in Using Sock Rollers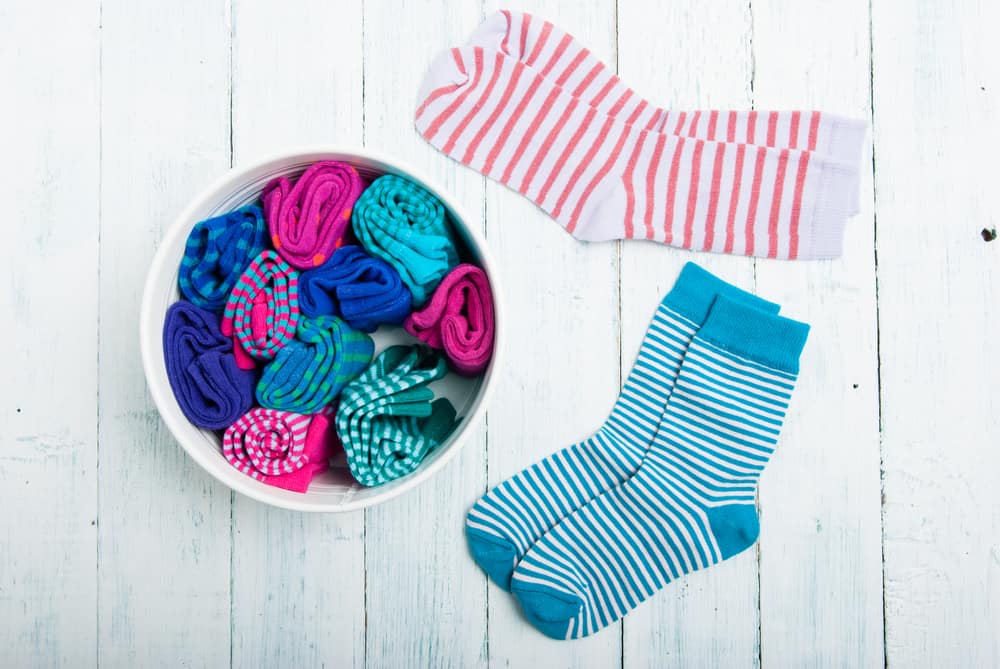 In curling your hair using socks, you need 4 clean socks, a spray bottle with water and a brush.
Divide your hair into sections. Brush your hair to remove the tangles. Use clips or ponytails to keep the section apart.
Wrap your hair around the sock that same way you would wrap your hair in a hot roller. Tuck the ends underneath.
Do the same process on the other sections.
Using the spray bottle with water, wet your hair. This will help your hair form the curls better as it dries up.
If you use this process of curling, it is recommended that you do this overnight.
In removing the socks, start from the bottom up, untie each sock and unroll your hair. Use your fingers to work on the tangles.
Style your hair and mist them with hairspray.
4. Steps in Using Bantu Knots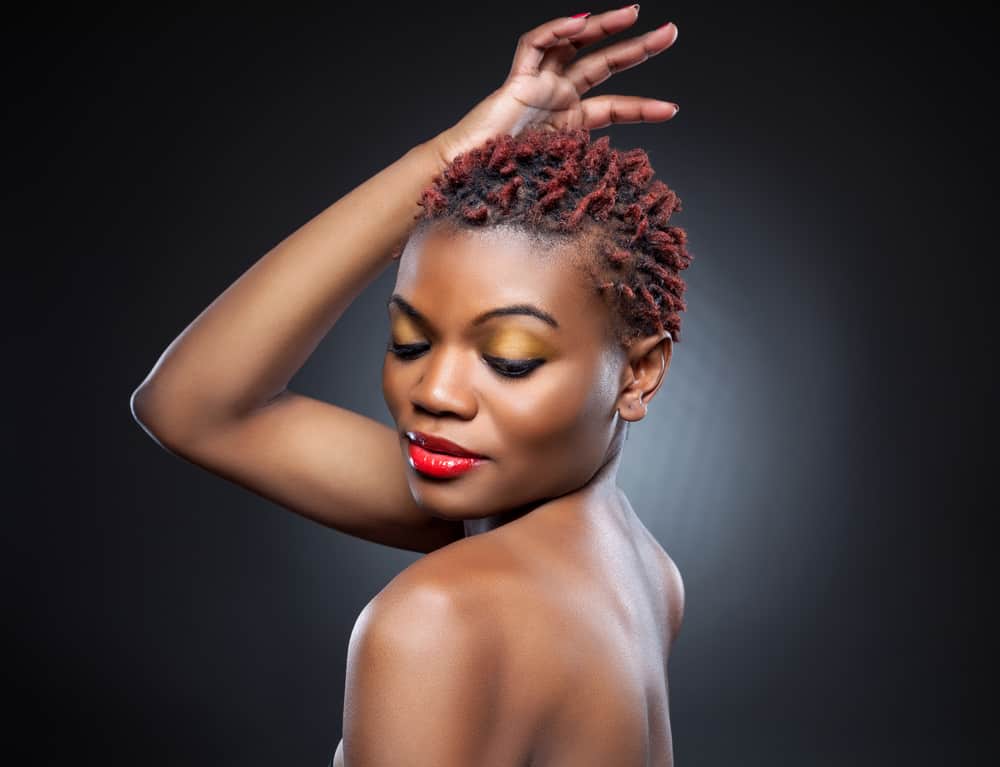 Bantu knots are small buns that you space out on your head. In using the process, it is important that your hair is free from knots and is very smooth. Before you start the knot brush your hair to remove the tangles and spray some water so that it is slightly damp to touch.
Divide the hair into sections and use clip or ponytail to separate each of them.
Twirl the section one by one into bantu knots. Use pins to secure it in place.
Continue with the Bantu knots until all the sections are done.
For better results, do this process overnight or wait for 5 to 6 hours in order to get your desired curls.
Remove each knot, start at the bottom.
Style it the way you want it, use your fingers or a round brush or comb.
5. Steps in Using Ponytail
This is the easiest and fastest method of curling your hair.
If you don't have enough time to curl your hair, this one will do the trick.
To remove tangles brush your hair first.
Section your hair and make a ponytail on each section.
After a few hours, remove the ponytail one by one.
Style your hair the way you want it. Use your fingers to fix the curls.
Love your hair no matter if it is wavy, curly or straight. Your hair is absolutely unique to you. Although it may take some time to achieve the perfect hairstyle that you want and at the same time will look good at you, embracing your own hair is a beautiful thing. Keep in mind that not all hairstyle will look good at you. It may look good to others but not with you. So decide wisely.