Last Updated on
There are lots of women who like to wear a hairstyle similar to that of a Victoria Secret model hair. In the runway as well as in the catalog, there are some hairstyles that have become a Victoria Secret signature style. Some of which includes the tousled workout ponytail, voluminous waves, and sexy beach waves. You can wear some of the Victoria Secret model hair to recreate and enhance yourself. Here are some of the Victoria Secret's model hairstyles that you can try.
Victoria's Secret Retro Waves Way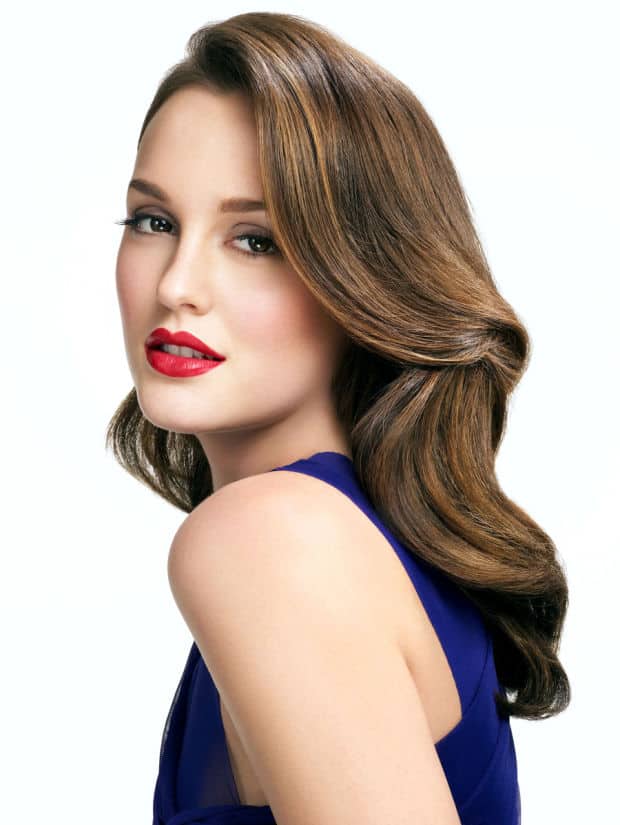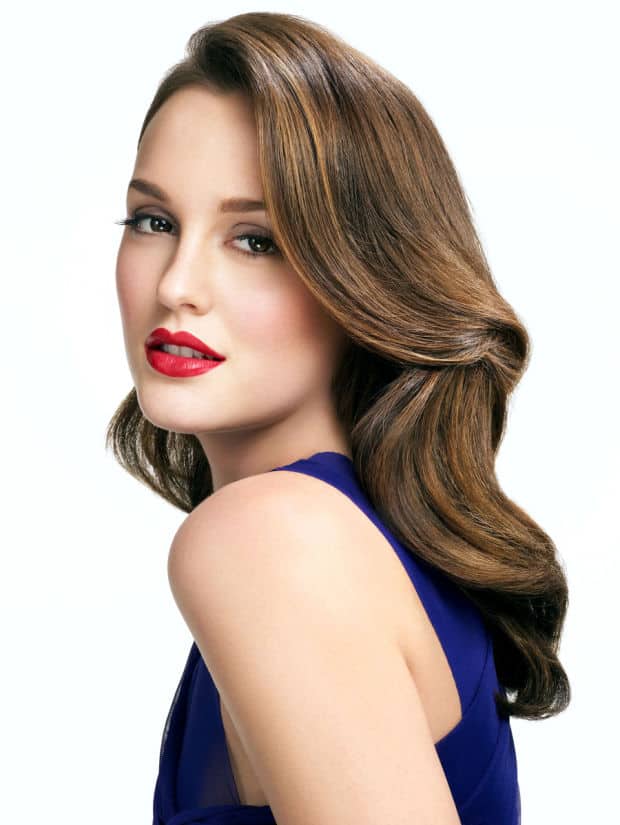 To achieve this 1920's waves, hairstylist recommends the use of a blow dryer to smooth out your hair strands. Then mist your hair lightly using a Victoria's Secret Ultimate Hairspray. You can use a curling iron to make ringlets going in one direction and use a soft paddle brush to brush out.
Victoria's Secret Sleek and Straight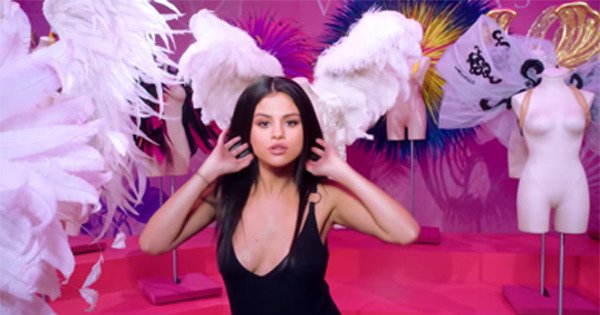 Some people think that straight hair is boring hair. To achieve the Victoria's Secret volume on a straight and sleek hair, you apply mousse from your hair roots and then blow-dry using a round brush. Straighten out any flyaways using a serum or light oil.
Victoria's Secret Half-Back Hair
To add texture to your hair, you can use a one-inch curling rod. Backcomb your hair just around the crown. Use pin to put the hair in place and let some flow around the face. To lift the strands at the roots, you can use the back end of the rattail comb. To complete your look, you can apply a Victoria's Secret High-Shine Serum.
Victoria's Secret Textured Pony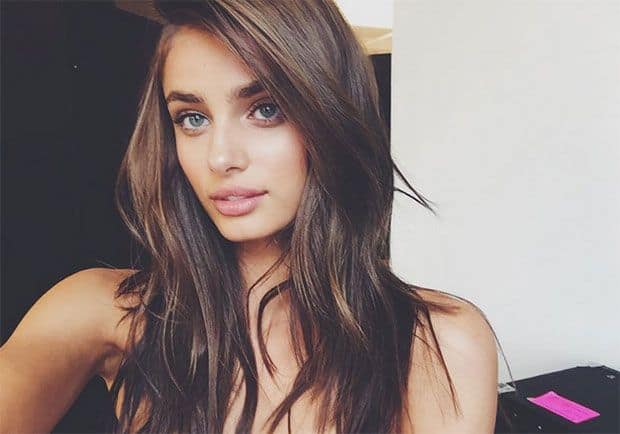 To achieve the tousled ponytail sporty look Angels wear in the catalog. You want to have the right texture with the use of a non-inch curling rod. Create volume near the crown, you can use your fingers. Make sure that you smooth everything upwards close to the nape. Pony tail your hair underneath the occipital bone, and then wrap some hair around the elastic. To add a spritz, you can apply Victoria's Secret Serum on the ends for additional separation.
Victoria's Secret Undercut Braid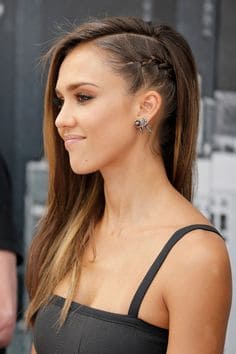 To achieve big beachy waves from the braided look, you can use a curling iron. If you have dry hair make sure that you mist it with hairspray before you apply heat on it to achieve long-lasting curls. To make the hairstyle last longer use Victoria's Secret Styling Gel to straighten out the flyaways on the hairline before making a dutch braid.
Victoria's Secret Fishtail Braid
To achieve the fishtail braid you need a lot of hairspray. You can start applying a product such as Victoria's Secret Ultimate Hairspray start at the root to the tip before you side swept the plait.
Victoria's Secret Beach Waves
Wrapping the hair strands around the curling wand in several directions is the secret in achieving the perfect beach hair. Blow drying is not required. As soon as you have set your curls spray the Victoria Secret's Beach Wave spray to achieve waves worthy of a swimsuit model.
How to Have Victoria's Secret Model Hair
Make it Look Natural and Real
The unwritten secret for Victoria's Secret hair is that it must be wavy, long, soft, thick and shiny. If you want to achieve Victoria's Secret model hair, you don't have to look like dolls. The thing is that you will look sexy. That is the main difference between Victoria's Secret and the other signifier of sexiness in the society – swimsuit calendar models, playboy bunnies, football cheerleaders. The Victoria's Secret model hair looks natural and real and it is the sexiest thing about it.
Condition, then Shampoo
Having a residue-free hair is the secret of having a full and bouncy hair. To soften hair you use a conditioner, however, it also weighs down your hair. Shampoo helps swell the hair shaft and produce a messy texture. For fine hair choose a basic conditioner and shampoo, since rich formulas that offer many styling benefits are difficult to wash off and make the hair too soft to be voluminous. In case your hair becomes very dry, use a pre-shampoo oil treatment instead of conditioner.
Use Mousse to Boost Your Hair
After you blot your hair with a towel, spray around ten pumps of a light-hold spray on your roots, and then apply lots of mousse. For shoulder-length hair or longer, you require a blob the size of a tangerine. Spray a formula that is both conditioning and volumizing into one palm, then use a comb to scoop it up to evenly distribute it throughout the length of your hair.
Use the Right Type of Brush
To add body from roots to ends use a big, round brush. The bigger the better, choose the one with soft natural bristles, that can hold the hair so that you easily pull it without damaging it as you blow-dry.
Have a Bombshell Blowout
Do not blow dry your hair completely. To achieve a sexy volume like the Victoria's Secret model hair, you have to add some fluff. To achieve this remove the nozzle in the dryer then set it on high and then shakes your fingers into your hair pointing the barrel downward. If your hair is 80% dry, make use of a round brush to pull it outward and up. Return the nozzle, and hold the dryer perpendicular to the hair, move the barrel in a sweeping manner. If you feel that your hair is not totally dry, you can blow-dry it for another 3 minutes.
Use Velcro Rollers to Volumize Your Hair
This is an old-fashioned way of adding volume to your hair but it is effective. Put Velcro roller after a blowout to add extra lift. Use bigger rollers jaw-length or longer on your hair, and medium size ones if you have shorter hair.
Adding Texture in Your Hair
Victoria's Secret model beachy waves don't just appear instantly. Even if you have curly natural hair, you still have to use a one-inch curling iron for bigger, tousled waves.
How to Thicken Your Hair
So what if you have thin hair? There are treatments and tricks that will help thicken your hair:
Use over the counter supplements that contain biotin or fish extracts to make your hair look shinier, longer and thicker, and less prone to breakage.
Use vitamin-rich treatment to feed your scalp, if your hair seems messy, this will stimulate follicles. It slows down thinning or reverses it when used continuously.
Use extensions. Choose the one that is of the same length as your hair.
Sporting a Victoria's Secret model hair can boost your confidence. If you want to achieve a model like hairstyle, keep in mind the above tips and suggestions and you will surely become a head turner.