Last Updated on
Before, curly hair used to be styled flat, sleek, and stick-straight. But more women—celebrities included—are embracing their naturally wavy or curly textured hair instead of fighting against it. Besides, who has the time to spend an hour in the bathroom straightening and curling every morning? If you are one of the proud owners of bouncing, eye-catching and nicely shaped curls, you know the struggle. The sad fact is curls are not wash-and-go. It's overwhelming to keep up with all that curly hair.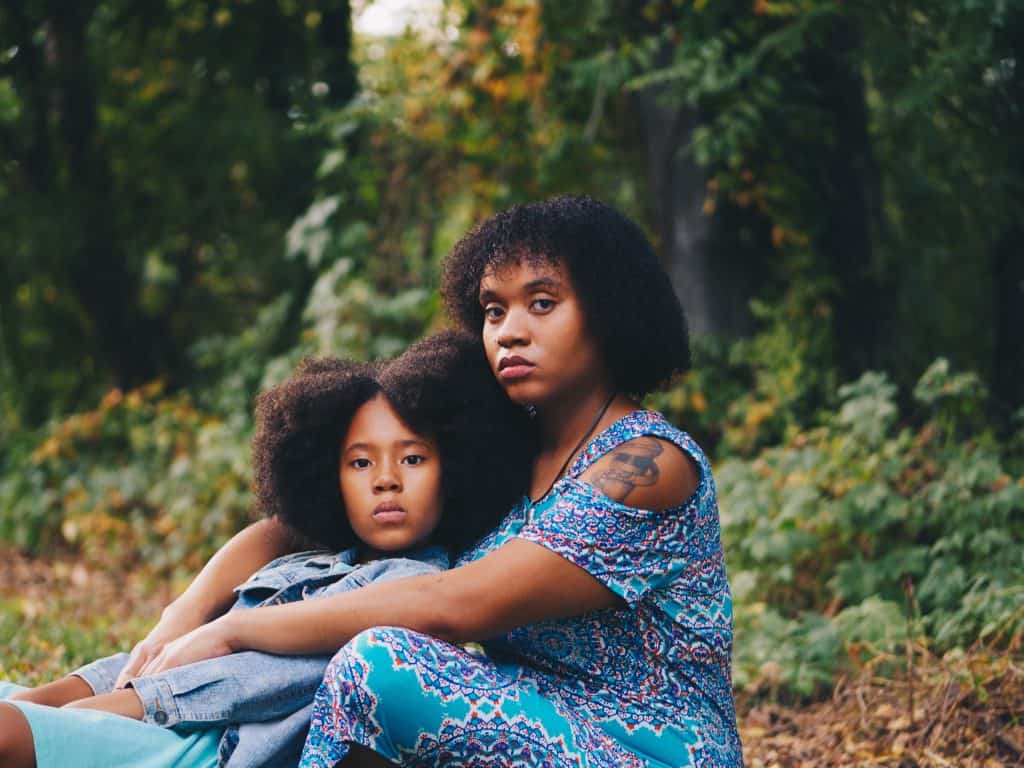 For you, who are an advocate for all us curly girls out there, and believe in being timewise, here are some easy and low maintenance hairstyles that can help Curly Sue pull off her curled tresses.
1. Swept Away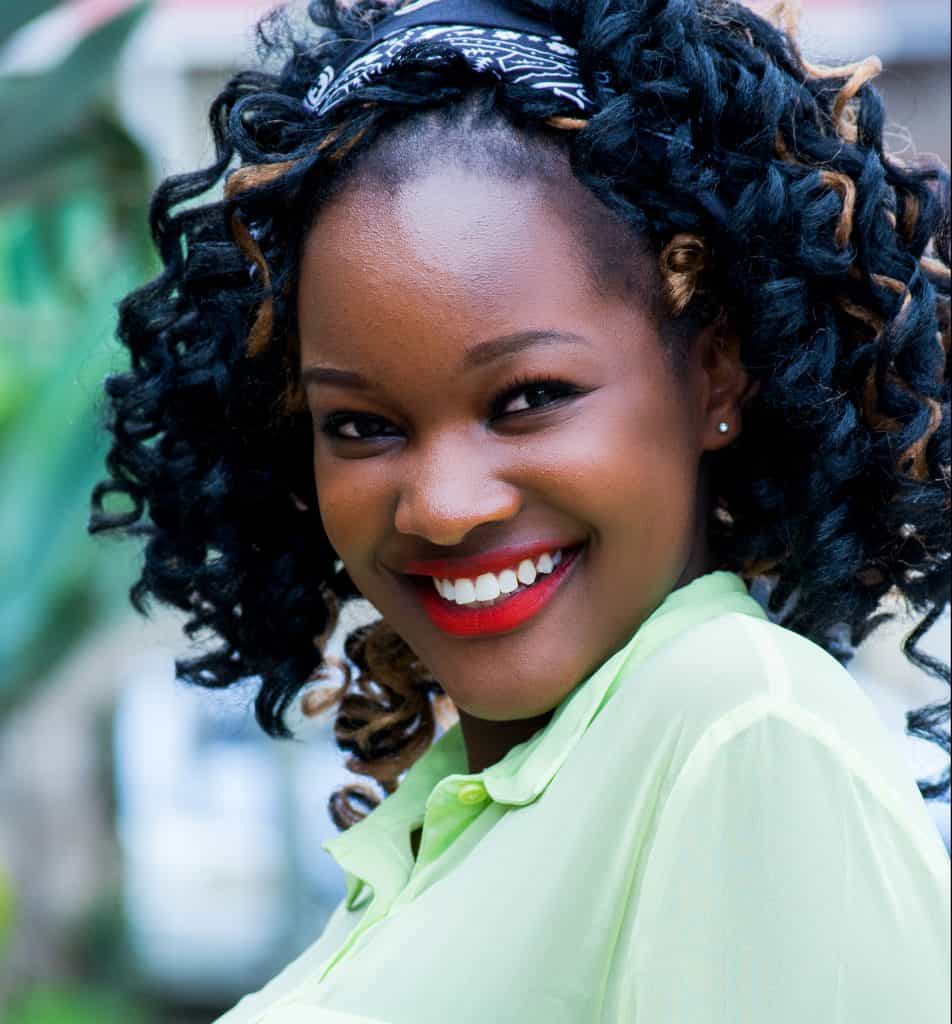 Thanks to the discovery of the headband, we can easily keep our hair down with the front swept back, away from our faces. A headband can truly be a curly-haired girl's best friend. With so many adorable headbands designs these days, you will not only be practical but totally fashionable.
How to Style
Style your curls as you normally would.

Place the headband..

Push curly hair back and away from your face.
For low curls maintenance, use any Healthy Leave-In Conditioner on your mane right out of the shower. It is an excellent detangler and helps to add moisture to your hair. Here are some good options:
Garnier Hair Care Whole Blends Leave-In Conditioner With Coconut Oil & Cocoa Butter Extracts, 2 Count
Argan Oil for Hair Treatment By Arvazallia Leave in Treatment & Conditioner
Recommendation For Swept Away.
Swept away curly hair is a great way to show off your hair texture and your face shape. Everybody can pull off wearing headbands, they are inexpensive and highly versatile. If you have bangs, you can choose to push them back with the band or leave them forward. All textures, thicknesses, and lengths can look great with this hairstyle.
Take Away Tip
You can use ribbons to keep your hair back if you have bangs. They are super cute and fashionable!
2. Braided Beauty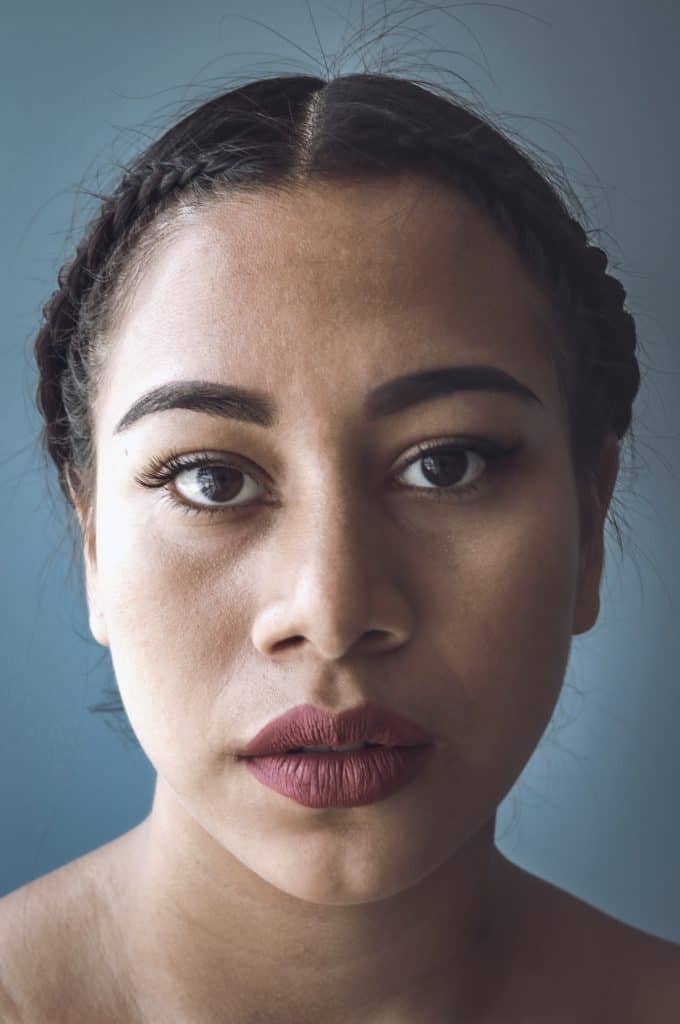 Braids are still a hot trend and are perfect for any type of hair texture and, believe it or not, length. No matter what type of curls you have, by simply braiding the front of your hair, you can make your look fresher and keep your strands out of your face.
How to Style Braids Beautifully:
Style your curly hair as you would normally.

Part the hair and pic the sections you want to braid.

Braid the sections to the sides and secure them with small elastic bands or bobby pins that match with your hair color.
Recommendation for Braided Beauty
If you have a big forehead, keeping your bangs down is recommended in order to balance your face shape. If you have short hair, you can just secure the ends of the braids together. If you have long hair, you can go make the braids cross the back of your head.
Take Away Tip
When you are styling the braids, spray a little of hairspray to add some hold to the curls and keep flyaways from forming.
3. Curly Sue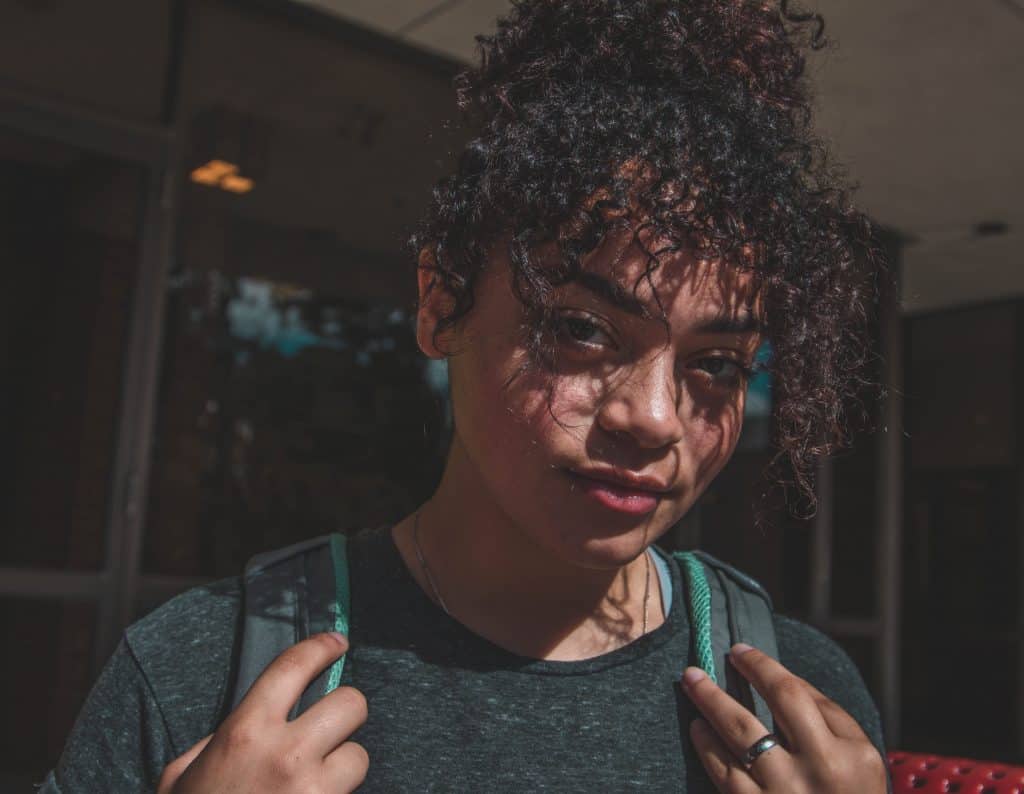 This adorable long curly bob is full of bounce! It helps to keep the curls under control by maintaining them fluffy and wild at the top of the head but more tamed at the end. Keeping it slightly messy highlights the texture of your tresses and it's also a good, interesting and time affordable everyday style.
How to Style Curly Sue:
Style and dry curls as usual.

Use a curl definer hair product to maintain the texture of your hair for longer

If you want to do an extra step, you can gently grab a square or a triangular section of the top of your hair and secure it with a hair elastic.
Use high-quality hair elastics because they are gentler on the hair, specially if it is thin.
Recommendation for Curly Sue
A short Curly Sue type of hairstyle works amazingly for round faces and will give you a sweet look. Super curly or soft curly girls can enjoy this style since their mane will look great, healthy and be manageable. If you have a longer version of a Curly Sue, don't be afraid to play with your hair and style it with hair elastics.
Take Away Tip
If you want to style your hair with elastics, buy different designs. There is a bunch of options you can play with when using this hair piece: you can match the color of your outfit with them, you can get ones that have an interesting design, you can attach something to them to make them look fancier, like a flower.
4. Soft Texture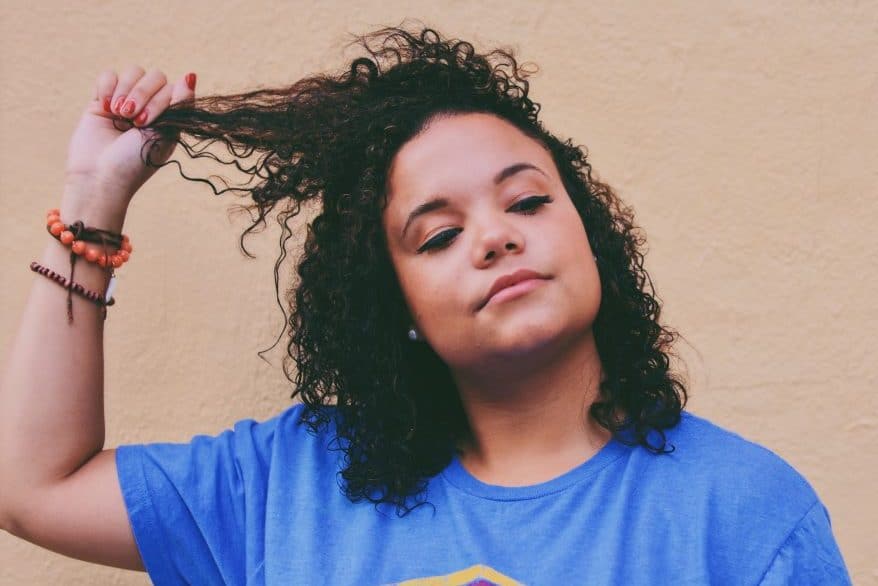 Skip all the process of enhancing your curls by preparing your hair the night before and using a bunch of hair products to define your mane, this is a post dedicated to all the girls who want to be lazy and just enjoy their mane all natural. Your hair will have a soft texture and your long curly tresses will look girly, messy and fresh, Keep your hair product free for awhile, it will be a nice break for your curls. Lots of hair means lots of responsibility, but letting your strands go wild will be a nice change for your routine and your hair.
How to Style Soft Texture:
Use soft shampoo and conditioner. This is necessary since you will not be adding more products to your hair after you get out of the shower to let it breath.

Your fingers will be your best comb, so use them to detangle your hair out of the shower gently.

Put your head down and grab your hair with the hands, crunching it to help it adopt a coiled shape.

Let it dry naturally.
Try to use a leave-in conditioner to give moisture to your hair. You can go all natural one week and then go back to your hair care routine the next one.
Recommendation for Soft Texture
If your hair tends to get dry, then you can use soft oils to moisturize it. If you tend to have an oily scalp, you can use a brush once your hair is dry to distribute the oils property all over your strands.
Take Away Tip
In the case you have coarse hair, you will benefit a lot from having a deep condition treatment once a week. Coarse hair needs more moisture in order to stay healthy and bouncy.
5. High braid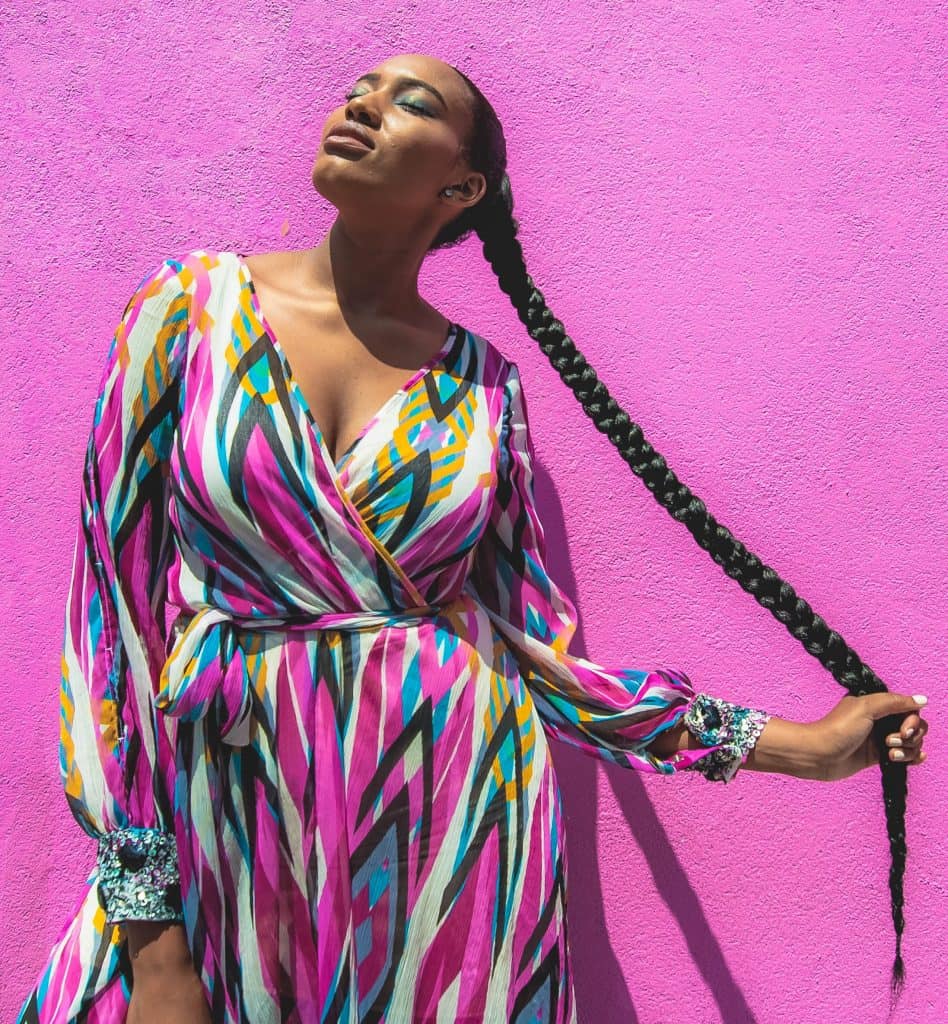 You cannot go wrong with a high braid, and this hairstyle could not be more low maintenance. Sometimes, you just want your curly hair up, under control and out of the way! It's a trending style now as well: stars like Beyonce have being showing off thick high braids and a dramatic makeup.
How to Style a High Braid:
Add moisturized and detangle hair.

Apply heat protectant before blow drying the hair.

Put your hair in a high ponytail.

Part your hair in three sections and tease each section a little bit, from the top to the bottom to make the braid thicker.

Braid each section and secure them with an elastic band.
Even though is a hairstyle that is typically used by women with long hair, you can look amazing in a high braid too if you have short hair, you just need to be a little more creative. You can style your hair up, braid and then secure the braid really close to the back of your hair or even make a little updo.
Recommendation for High Braid
It will make your hair stay away from your face and will show your face shape. This low maintenance hairstyle can be done on dirty hair and look amazing. You aren't supposed to wash your hair everyday anyway, so it can be the perfect style for you for when you don't want to wash your hair again.
Take Away Tip
For s super-hot look, add some gel to the top of the head to keep under control any baby hair that might dare to appear. Grab an old toothbrush and brush all the hair slick back.
Which of these low-maintenance curly haircuts will you take to your stylist?

Hopefully, these simple styles inspired you to try something new. You don't have to spend hours to style your hair to make it look fun and fresh while it is also affordable and manageable. Enjoy!