Last Updated on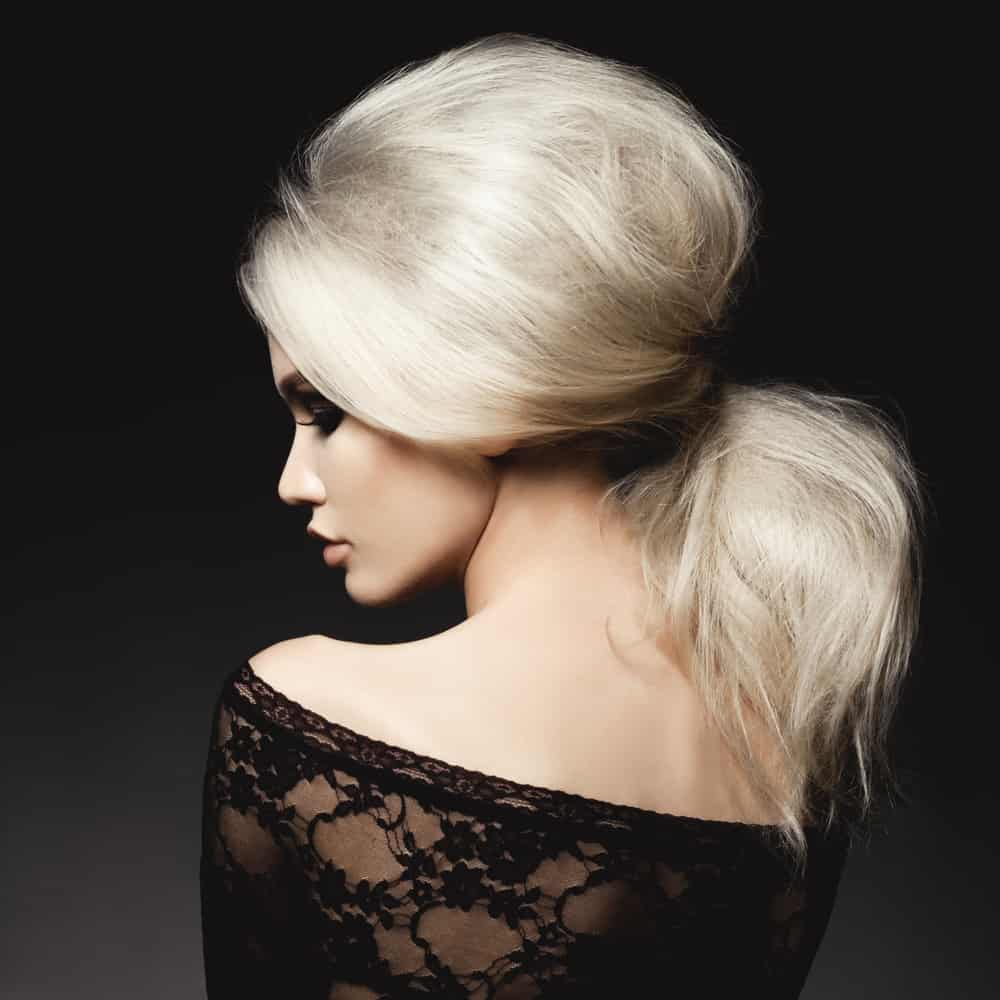 You were already bored with your usual hairstyle, at looking at yourself every morning at the mirror and noticing that you were the same as always. But, one day, you felt bold and sassy. Went straight to the hair salon and asked for something else than just getting your edges cut.
Inspired by that bright blond celebrities like Kim Kardashian, Beyoncé and even singers like Adam Levine are rocking these days, you wanted to bleach your hair. You got what you wanted, you felt happy and excited, like a new woman… but the magic started to fade when you noticed that taking care of bleached hair is different from taking care of non color-treated hair.
If you are a beginner and are clueless on this subject, or have already bleached your hair a couple of times and want some tips on how to take better care of it, keep reading the Best Hair Care Routine for Bleached Hair, an easy and complete guide about the dos and the don'ts.
The Dos
1. Understand you cannot keep following your old hair routine
Yes, things have changed. A lot. Not only you have now a new and vibrant hair color, but you have new responsibilities too! Your hair has been, basically, chemically damaged and begs you to put more attention to it than ever before. Once you accept this, you will understand why you cannot keep using your old hair routine. What used to be good for your hair could be bad for it now.
You might notice your hair texture is not like before: if you used to have straight hair, maybe now it looks and feels frizzy; or if you used to have very well defined curls, maybe they are looser now. You might also notice it is less shiny, more fragile and even color changing.  But do not feel distressed, we will cover the best hair care routine for bleached hair guiding you through the dos and the don'ts of your new hairstyle.
2. Search for this 3 specific ingredients in the hair products you use
One of the things you might be experiencing is that bleaching made your hair strands thinner. This happens because the bleaching process increases the oxidative change in contact angle and the oxidative change in tensile strength… in other words, your hair strands are more fragile and way more prone to break, especially when you wash them.
Arginine makes your hair stronger when facing humidity and avoids your hair to break. It is good to prevent the side effects of using hydrogen peroxide for bleaching because it protects the hair proteins. Want some recommendations? Here are some products you can find on Amazon for reasonable prices: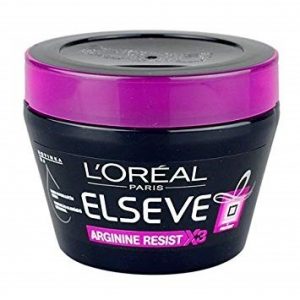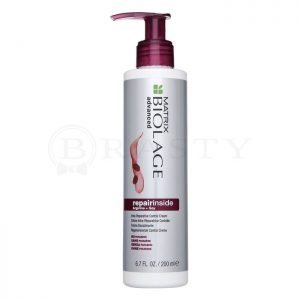 If you are asking yourself why your hair does not look shiny nor feel soft and is dry, then you must know the bleaching process reduces the amount of keratin in your hair, which is its natural protein.
To increase the water absorption property of your hair, use products based on keratin derived from wool. Yes, wool. If they are sourced from sheep's wool, it would be better. I'm not kidding! Sheep's wool keratin is the one that resemblances the one in human hair the most. Want to take good care of your bleached hair? Try some of these hair products based on keratin: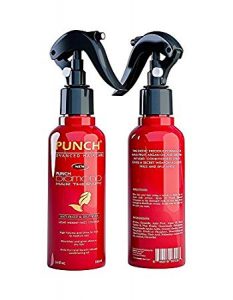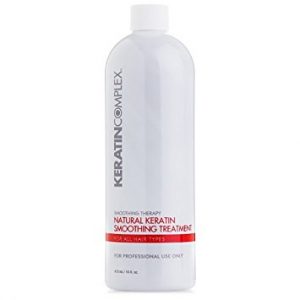 Products based on PPG-3 benzyl ether myristate
If you want a silicone-like feel but without the silicone, you are searching for this ingredient. PPG-3 benzyl ether myristate it's an emollient that is safer and gentler for your hair than silicone-based products.
This very complicated to pronounce emollient will help in your bleached hair growth and will restore its shine. Need some product examples? Here, have a couple: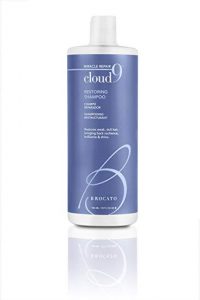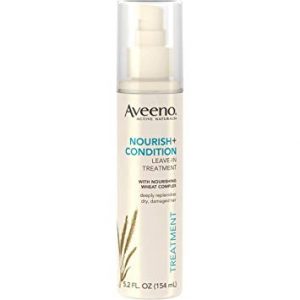 3. Use purple shampoo to avoid your beautiful light hair from turning into a yellow mess
Let's face it, that trendy platinum color on your head won't last long if you don't give it a hand. Even though your hair color won't fade away from washing, the tone will change due to environmental exposure if you don't protect it.
Purple shampoo will make your light hair color stay the way you want it because it will neutralize the yellow color. Why? Have a look at this color wheel: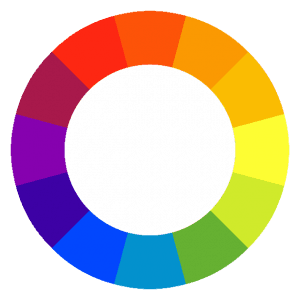 As you can see, purple and yellow are on opposite sides of each other. To cancel the brassiness hair tones that your bleached hair can end up having, make sure you use a purple shampoo that has the correct shade for it. If you have a light blond tone or if it is becoming brassy, this is the purple shampoo for you: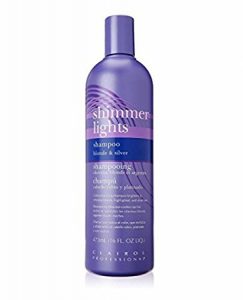 To improve toning, you can use this conditioner:
4. Invest in a good wide tooth comb
Heard about how good it is to brush your hair one hundred times before bedtime? I wouldn't try it if I was you. The friction makes it more vulnerable because abraded bleached hair loses more protein than normal hair. I know your hair might be more tangled than before (due to the loss of keratin) so you really need to comb it, but you have to prepare before doing it.
First, apply an organic oil on your hair (could be argan, coconut or olive oil).
Then, separate your hair in sections.
Start by the endings. Grab a wide tooth comb and pass it through your hair delicately.
Do not comb your hair too many times.
Here are some good comb options for you made by non-plastic materials, which will help to reduce the friction effect.
If you have curly hair, use one of this wooden combs: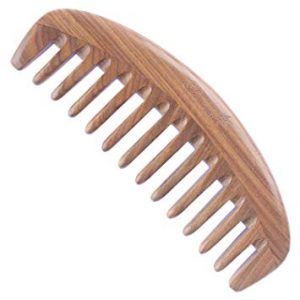 You can also try a natural sheep horn comb: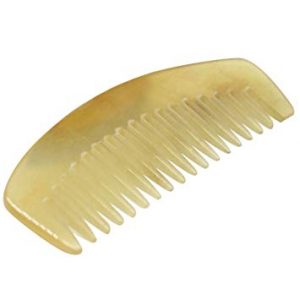 The Don'ts
1. Don't be stingy with your hair
Maintaining a healthy bleached hair is not for lazy people. So don't be stingy with your hair. Invest the amount of effort it needs. Make the effort to search for products that are affordable. They might not be in your country or city, but you can always find them online. If visiting the hair salon every now and then is an option, do take it; if it is not, then take care of it yourself by following this hair care routine for bleached hair. As long as you are willing to make that extra effort, you will be able to keep shaking a wonderful light colored mane.
2. Don't heat-abuse your hair
Bleached hair does not take well warm temperatures due to the lack of proteins. Do not dry your hair using hot air and do not flat iron your hair or you could burn it. What to do? When you are out of the shower, grab the towel and absorb the water by pressing sections of your hair with it. Then, let it dry naturally.
But what about the sun? If it is very hot outside, you better use a heat protectant product but not only for your skin: your bleached hair will deeply appreciate it too. Some great choices could be the following ones:
If you are planning to enjoy a summer day at the pool, this product is for you: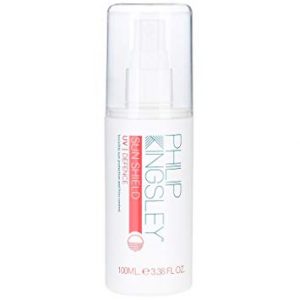 And if you want to take care of both your hair AND skin, use this product that is 2 in 1:



3. Don't put too much pressure on your scalp.
Since your hair has been treated with chemicals, the best you can do to ensure it will keep growing and will receive all the nutrients it needs is pamper your scalp. A good way to do it is by not washing your hair every day so you won't get rid of all the natural oils of your scalp nor cause too much friction.
Here is one of the best bleached hair tips you can find: avoid too tight hairstyles. If you can, wear your hair down and free. If you are a fan of ponytails, try to do them with some loose elastic bands. Same goes for buns.
4. Don't relax your hair. NEVER.
This is important. If you have curly hair and used to relax it before, DO NOT do it now that you have bleached your hair. Your hair has already been treated with a lot of chemicals and using products to relax it could be a little too much.
What's the worst that could happen if you do? You could start losing hair. Like all of it. Don't believe me? Let this youtuber tell you how she lost her long bleached hair because she tried to relax it too.
So this is your simple and complete guide on bleached hair routine. Keeping your bleached hair looking on point might not be an easy process but the result is definitely worth it: do all the Do's and avoid all the Don'ts and you will notice how your hair maintains its movement and healthiness while it is rocking an amazing and fashionable light color.