Last Updated on
You hit the gym frequently or, at least, you try it, but a great dilemma you face is: what the heck to do with your hair? Whether you have long or short hair, your tresses and the sweat, the burpees, the lifting, the kicking to a punching bag; your hair and exercise just don't mix. If you don't know how to style your hair when training, find here the Best Workout Hairstyles to look both pretty and practical at the gym.
If you are lifting weights
Girls can handle heavy weights too. If you are into lifting, try these hairstyles to be comfy while you train those muscles.
High donut bun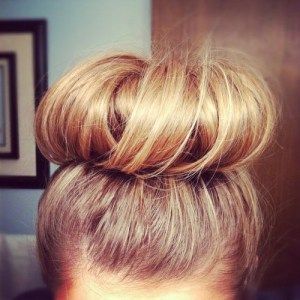 Leaning on a press bench is not comfortable at all if your hair is in the way. A ponytail doesn't help too much if your hair ends up glued to your back thanks to the sweat. Braids can be pretty uncomfortable too if they don't stay high. How to ensure your hair will maintain itself secured and out of your neck's way? My recommendation is to use a high donut bun.
Use a hair doughnut or a sock (just cut off the part where the toes go, roll the sock and voila! you have your DIY hair doughnut), tie your hair in a high ponytail, roll your hair on the donut and then use bobby pins to secure it to the crown of your head. You can add a nice hairpin with flowers to the top of your bun to make it more stylish too.
Braids crown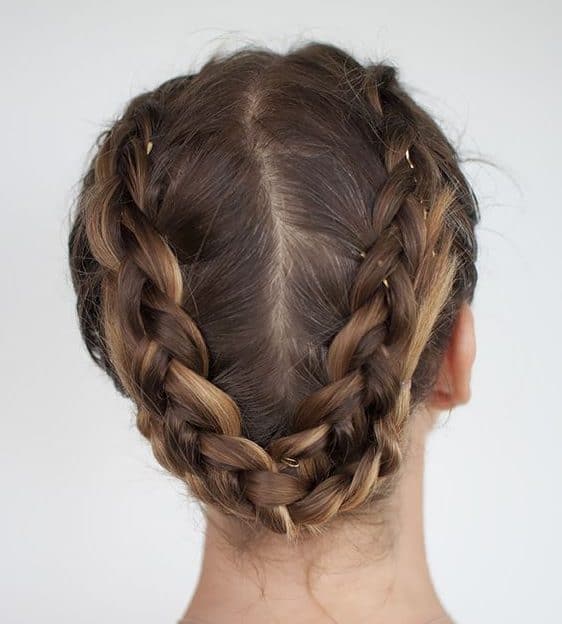 It is very uncomfortable to be on the pressing bench and feel a bump on the back of your neck: you want your hair away of your nape. Nothing better to keep your long tresses in order than separating them into two parts, braiding them, crossing them on the front of your head and securing them with bobby pins to form a crown.
If you are doing cardio
You need to move fast but your hair needs to stay in place and avoid the sweat to run through your face.
French braids with ponytail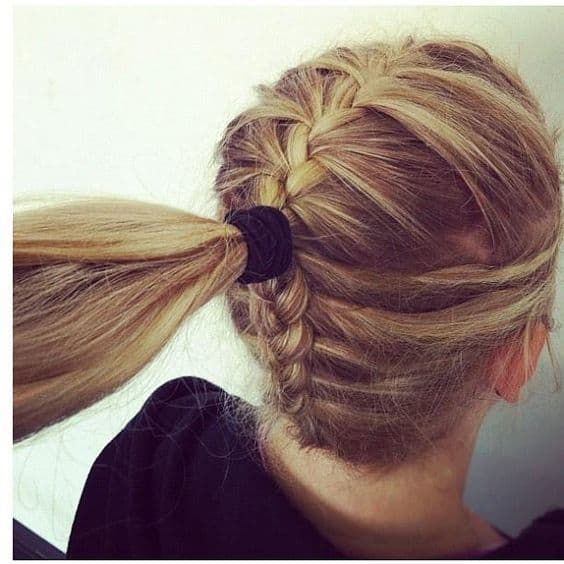 A ponytail is definitely not enough when you are doing HIIT exercise. What you need is to reinforce that high ponytail. How to do it? With french braids. Divide your hair into two sections, french braid each section close to your scalp until the middle. Then, tie the two sections together to make a high ponytail and secure it with a double hair tie. If you want, you can use hot rollers at the ends of your hair to have soft waves.
Use a hairband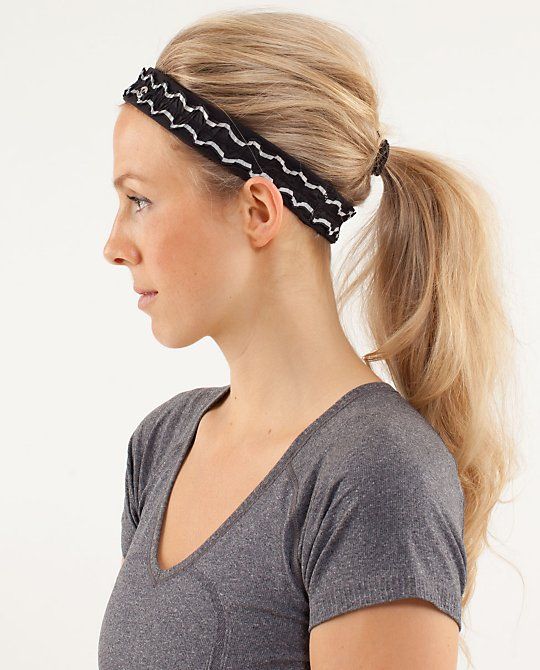 Don't you hate when you are giving it all at the gym but the sweat gets in your eyes? Avoid that horrible sensation by wearing a hairband. You will look cute and feel super fresh. Make sure you get a hairband that is made of absorbent fabric. If you have short hair, this will also hold your mane in place. If you have long hair, you can tie your tresses and braid them, then place the hairband and be sure you will not be bothered by the sweat anymore.
Braids and buns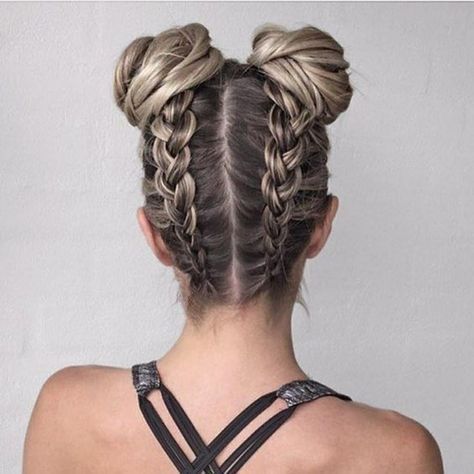 This workout hairstyle is a little more elaborate than the other ones but not less effective. If you have extra time to get ready for the gym and you want to look good to impress that hot trainer you fancy, that guy at the gym that goes to workout at the same time you do, your man or you just want to look amazing for yourself, this is the gym hairstyle you should wear.
First, separate your hair into two parts. Carefully, braid each part very close to your scalp, starting from the bottom to up. Do it tightly since we don't want the braids to lose form and look like a mess after you are done exercising. When you have reached the crown of your head, tie each part and then tease your tresses.
Once they have enough volume, make a high bun with each part. Secure those buns to your crown with bobby pins and use some hair spray to give them an extra hold. To smooth any hair out of place, you can spray a used toothbrush and use it to polish your buns.
If you are doing a contact sport
You look like Barbie but you fight like Rocky Balboa? These are the best hairstyles if you are going inside the ring.
French braids pigtails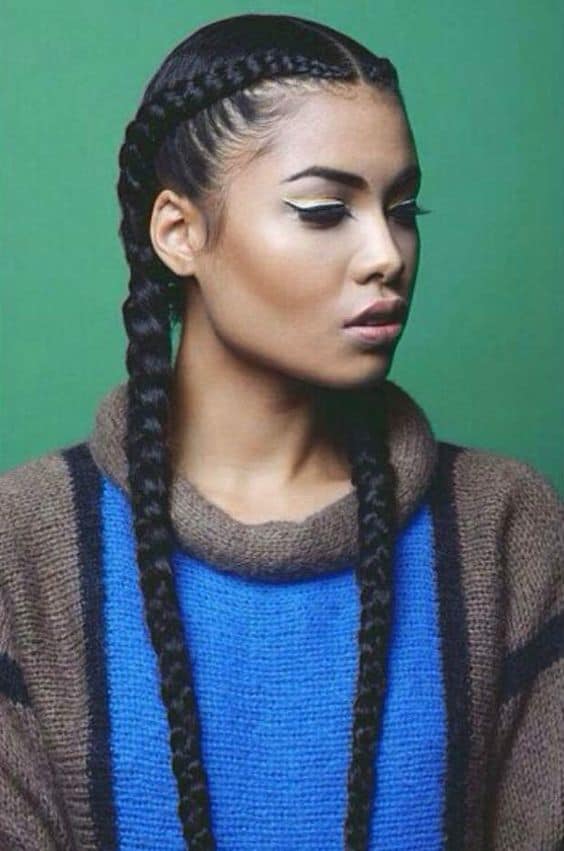 You will not only look badass sporting this workout hairstyle, but you will feel so much comfortable swinging with your hair out of your way. If you have short hair, this hairstyle is good for you because you will not have any little piece of hair clouding your vision. If you have long hair, this hairstyle is perfect for you because your arms will not get tangled with your tresses.
A little personal tip: when braiding your hair, make sure you braid it close to your scalp and as far away from your ears as you can. That way, your braids will stay in the back instead of coming to the front.
Tight fish braid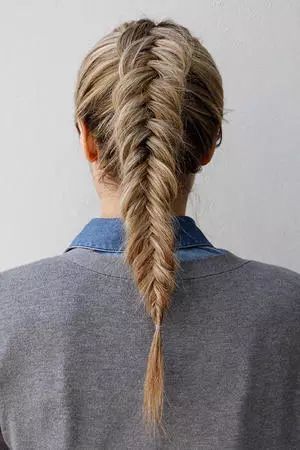 Another great workout hairstyle for when you are sparring is a tight fish braid. If you have long hair, braid it all the way down, trying to do it as close as you can to your scalp so, when you move, your braid has a little range of movement. You can fish braid your short hair too and secure the little pieces of hair with bobby pins. If you want, you can tuck the end of your braid inside the back of the braid: I know it sounds tricky, but it's easier than what it seems.
You just have to grab the end of your braid, bend it back, tuck it inside, and secure it with more bobby pins. This way, you will hide the messy ends of the braid. For extra hold, when you insert a bobby pin, put one more on the previous one, so they will form a cross.
These are the best workout hairstyles for you according to the activity you are doing, to look pretty and practical at the gym. Another helpful advice to improve your hair caring routine after hitting the gym is to use dry shampoo, that way you will reduce the number of times you shampoo your hair and it will keep clean. Get in shape while feeling comfy, your hair will never be a mess when you workout anymore.
Image credits:
Madara on Pinterest
Melissa Mayberry on Pinterest
Lorena Palacio on Pinterest
Rachael Budiwarman on Pinterest
Gerry Beal on Pinterest
Femina Vogue on Pinterest
Amanda Mazelin Pinterest