Last Updated on
There are things that your hairstylist just won't tell you, either because they don't want to offend you, because they keep it professional or because only another hairdresser will understand them. If you are curious to know what are the secrets your hairdresser is hiding from you, keep reading and find out. You will be doing a hairstylist a favor by doing so, as well since a lot of these are things your hairstylist wants you to know.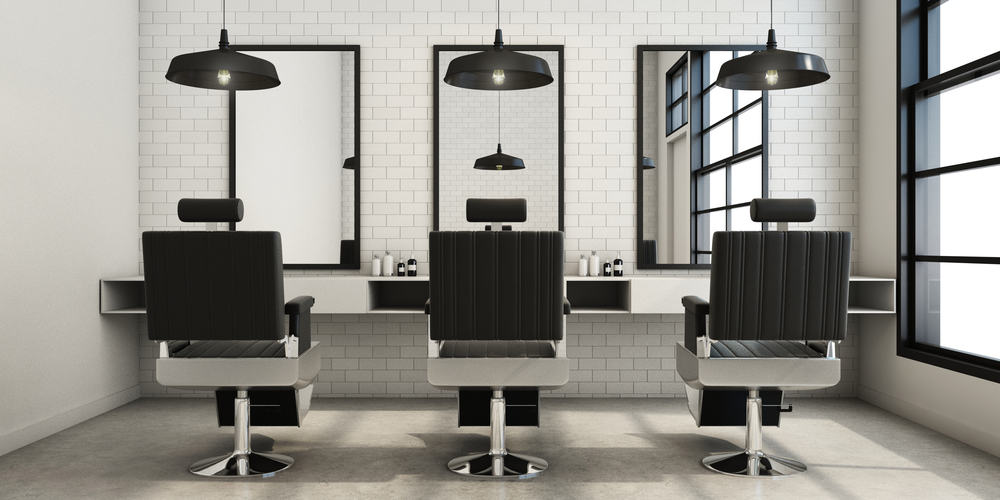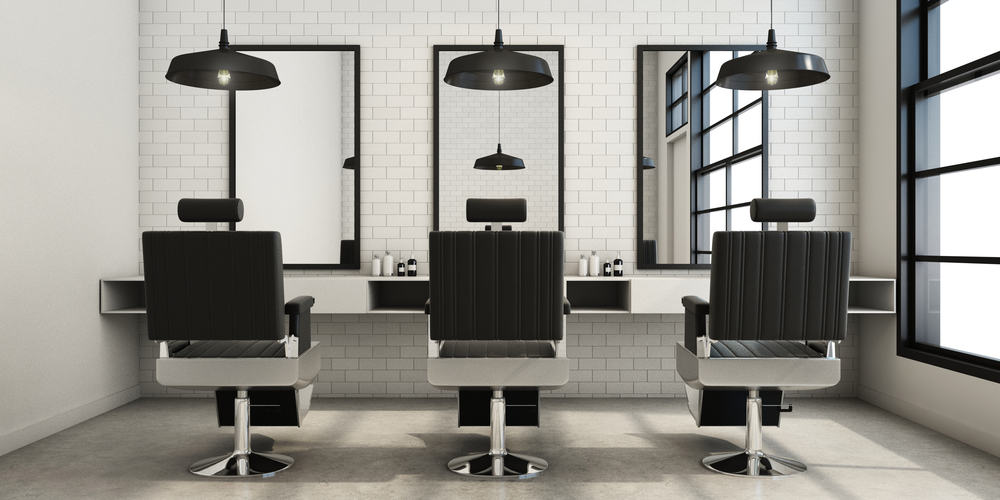 1. I can't do miracles  
I don't read minds
If you go to a salon, give little and very general instructions to your hairdresser and then just sit down and wait for them to work their magic on you, you might end up disappointed. The truth is that they will not be able to give you what you want if you don't give them more guidance. It's okay to be indecisive, that's why seeking for a professional is a good option since they will be able to give you advice, but you have to express a little more than an "I want a makeover" or "Cut it, but not too short". Everybody has a different opinion and a different way to interpret the same information so, even if you are unsure about what would suit you or what are you at the salon for, be sure to communicate what you do like and what you don't like.
If your hair is too damaged, we have to cut
I know, you went to the salon in the first place to save your mane but the truth is that that's not always possible. Sometimes, the only option, the best option, is to cut the hair that is too damaged so, when it starts growing, it will grow healthy, without split ends and knots. Adding more chemicals to it is definitely not going to revive it but make it worse.
I can't transform you into your favorite celeb with just one haircut
Whenever you bring a pic of your favorite celeb and point out her hair saying that you want that, you are just giving your hairstylist a reference. There is no way that your hairdresser is going to be able to give you that exact haircut, simply because celebs are not just born with great hair: they spend a lot of money in hair products, they have a certain hair texture, they might be wearing hairpieces to make their mane look fuller and healthier, and what suits their face shape might not suit yours. You need to be realistic and understand that you might not leave the salon with a hairstyle that looks identical to the picture you brought, but with a fabulous cut that was inspired in the reference you gave.
2. Time is valuable
Show up on time
This is important. Your hairstylist earns their money working on commission. If you arrive late to your appointment and you get attended, you might be taking someone else's time and delaying all your hairdresser appointments as well. If you just not show up, then that's worst because that's an appointment your hairdresser could have gave to someone else. No one likes to lose money. If you know you will be late or that you will not be able to go at all, just give a call to the salon and let them know what's going on with as much anticipation as you can.
Don't show up and expect to me attended
Many people appear daily demanding to be attended right away. The salon would love to be able to attend you and any other person that shows up without an appointment, your hairdresser would be thrilled to do it too, but it is just not possible. There are other people who do have an appointment and are waiting for their turn.
3. I'm a hairdresser
As obvious as this sounds, some people tend to forget that the chair they are sitting on is not the one from their phycologist office. You can chat with your hairstylist, why not? But talking about the divorce you are going through or how depressed you are might make them feel uncomfortable.
4. I want to cut your hair
Your hairdresser might see your hair and just know that some layers will look amazing on you or that your hair needs a good trim or that your face would pop with a cut that emphasizes all your good facial features. Change is good and, even though you might be a little afraid of it, your hairstylist could give you the hairstyle of your dreams if you are willing to step out of your comfort zone.
5. Your hair can say a lot about you
Hair cells are one of the fastest produced ones in the body, which means that whatever change goes on in your body is going to notice first on your hair. Your hairdresser can tell if you are pregnant (believe it or not, some have even noticed before their clients do), menopausal or having a health issue just by being in contact with your hair.
6. You are under-tipping
If you are giving just one dollar as a tip, be sure you are not doing anyone any favor. Sometimes, you might not even tip the person who washes your hair, even though it is an important part of the whole appointment. If you are happy with your hairdresser's work, show your appreciation through a good tip.
7. I'm the hairstylist here
Even though you should be vocal about what you are expecting, your likes and dislikes, you also need to keep the suggestions about how the hairdresser should do their job to your own. Your opinion is much appreciated but not when you are basically giving directions. They are the professionals there so let them be in charge.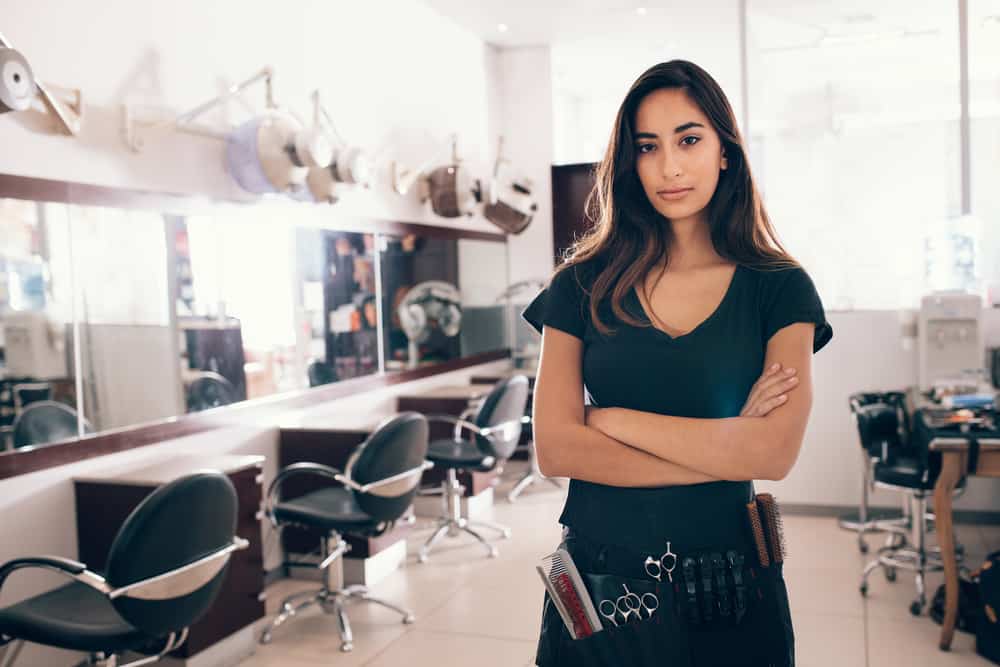 8. I can repeat the trick but you have to show me a picture
If you really dug your last haircut and want your hairdresser to do it again, you have to show them a pic of how your haircut looked. Hairdressers have so many clients per day that they most probably won't remember how exactly did you look last time they saw you, even if you are their favorite client.
9. My job is not an easy thing
People tend to think that cutting hair is easy until they try to do it themselves and fail. Sure, there are some easy things you can do at home to maintain your mane looking good and healthy but, if you want a makeover, you should trust a professional.
Hairdressers are standing up for many hours per day, especially if they happen to have one client after another, and not even the comfiest shoes can save their feet from pain. Since they work doing little and precise hand motions, their wrist and fingers are swollen and suffer from articulations problems. The repeated noise from the hairdryers can also affect their hearing. A lot of them skip their lunch time to attend a client in order to make as much as they can out of their day and end up eating poorly.  
10. I will give you my best
You basically represent your hairstylist work. They work for that moment when someone asks you who cut your hair and you recommend your hairdresser. Your hairstylist wants you to be happy and satisfied with their work because it's a win-win situation.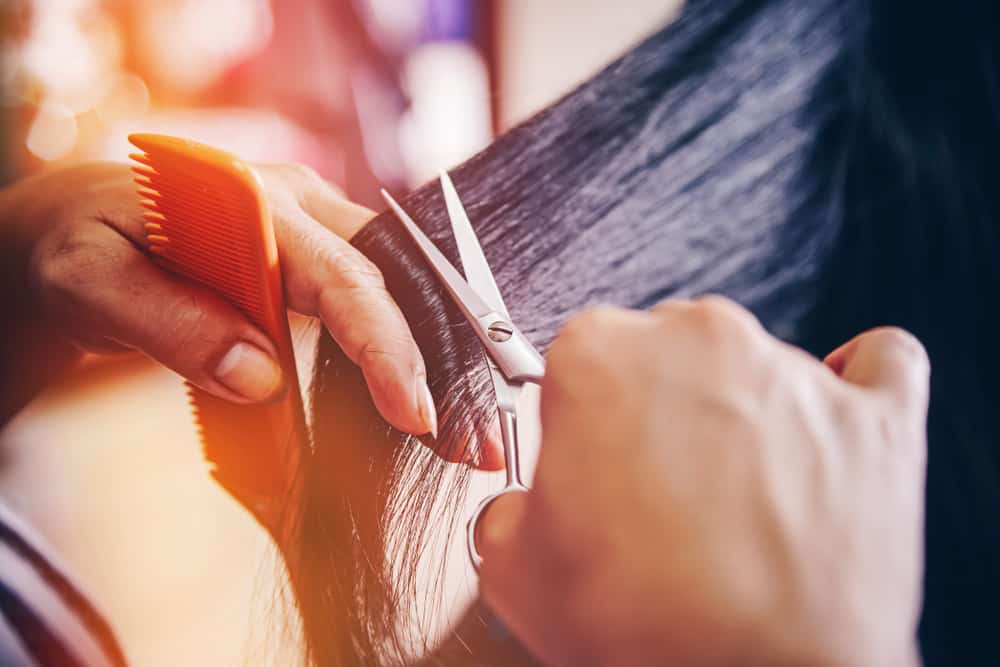 11. Don't use fancy hair terminology
It looks bad for you because it seems like you are trying too hard to prove something, and it will be bad for you because that term that you just used might not mean what you think and you could end up having a different hairstyle than the one you had in mind.
12. I'm not a good client
When it is your hairdresser the one who is sitting in your place getting a cut, they can't get the hairstylist out of them. They have their own techniques and work style, which might not be the same as the person who is about to cut their hair.
13. Wanna know which are the worst appointment times?
The beginning of the day is not a good moment to book an appointment because your hairdresser might have just arrived after being stuck in the traffic and is still preparing their workspace. The end of the day is not a good moment neither, especially if you happen to be the last appointment because it's when your hairdresser is the most drained after a long and tough day of work.
14. Come alone
The salon is not a good place to bring your children because they will interrupt your appointment unless you happen to have really quiet and calm kids. But, if you don't, it's better to leave them at home. Same applies to pets. Friends are fine as long as they don't distract you too much, remember that you have to sit still while your hairdresser is working on your hair.
15. Don't come to the salon looking like a mess
And this is for one simple reason: your hairstylist can have a better idea of what cut will fit you and your personality the best if they can see how you usually style yourself every day.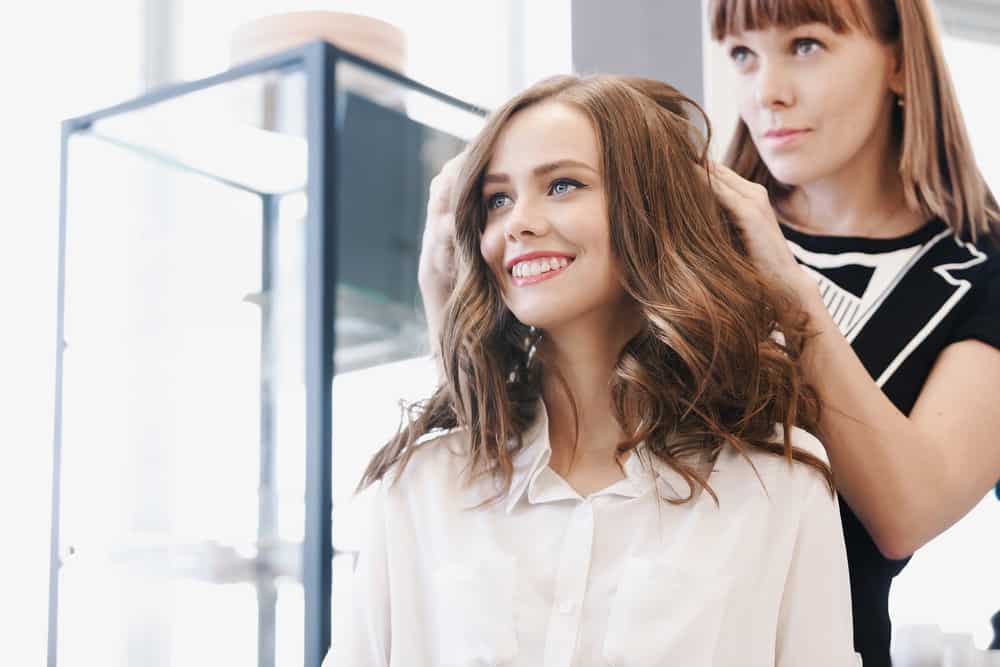 Now that you know these 15 things your hairstylist want you to know what won't tell you, how do you feel? Sometimes, people simply ignore that being a hairdresser is not an easy job just because they never complain about it with the clients, some other times people just think hairdressers earn good money and they can easily find clients if an appointment is canceled. There are little things you can also do to make an appointment go easier, like attending alone and dressed in your usual attire. Let this new 15 thing you know now be useful the next time you go get a haircut.