Last Updated on
Summer. Oh, summer. You bring us a wonderful tan, new and fresh fashion trends, incredible moments at the beach… and some problems. Do you actually know how much your hair suffer on summer? All those dips at the pool, the salty sea water, the direct contact with the sun's rays: it all make your hair pass a hard time.
If you want to be able to show off an enviable mane under the golden shade of the sun, follow my 6 simple summer hair care tips. They are not only easy to do but also affordable. If you happen to be one of those people who tend to forget things or have little time to spend, no worries: you can apply this tips in no time and right before you leave your home or during your day out.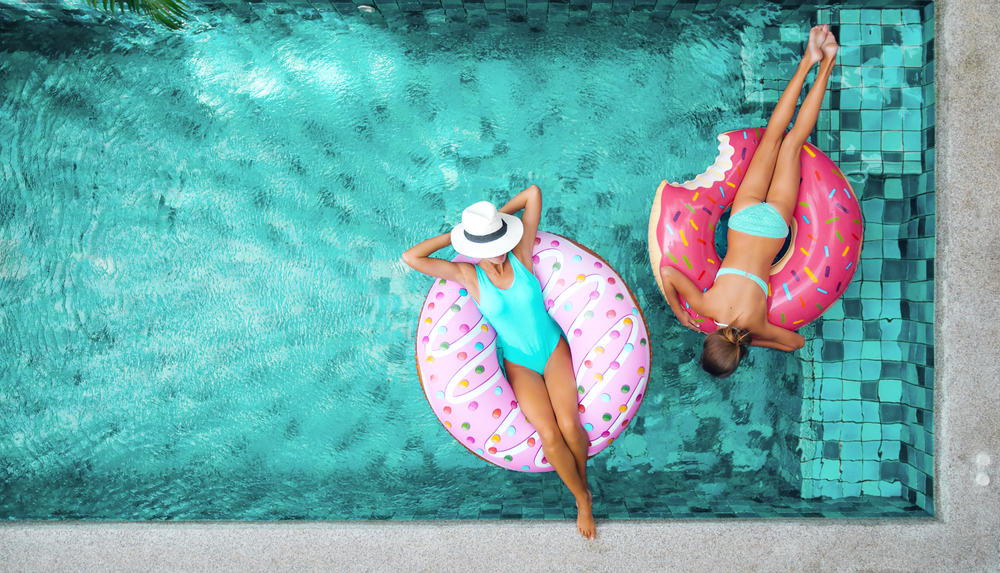 Take your bottle of water with you everywhere
During summer, we tend to dehydrate so we need to take water with more frequency than in any other season. Since a big percentage of our body is water, making sure we are drinking the right amount of it is vital for our health. One of the many ways a proper intake of water manifest is through our hair. When we are good hydrated, our scalp is not dry (which can lead to having dandruff or affect hair's growth) but well moisturized. A healthy scalp is the beginning of a beautiful hair because your roots are able to absorb nutrients more effectively.
Throw some shade… over yourself
If you are going out to enjoy a sunny day, try not to expose your hair to the direct sunrays too much. It can dry your scalp and this will make your hair strands look frizzy and less shiny… plus, it can also irritate your scalp and make it become itchy. If you are walking, walk along the paths that have some shade from the buildings. If you are going to the park, search for some natural shade from the trees.
But you just can't go moving around searching for shade. To avoid be standing directly under the sun, use hats to cover your head (and the delicate skin of your face). Hats are fashionable accessories that will not only add a lot of style to your outfit but maintain your hair protected. Make sure you are using a hat that has good ventilation. We don't want your scalp to start sweating under it, so search for materials that are breathable, like cotton, straw, and hemp. Also, make sure the brim covers you enough and in a comfortable way.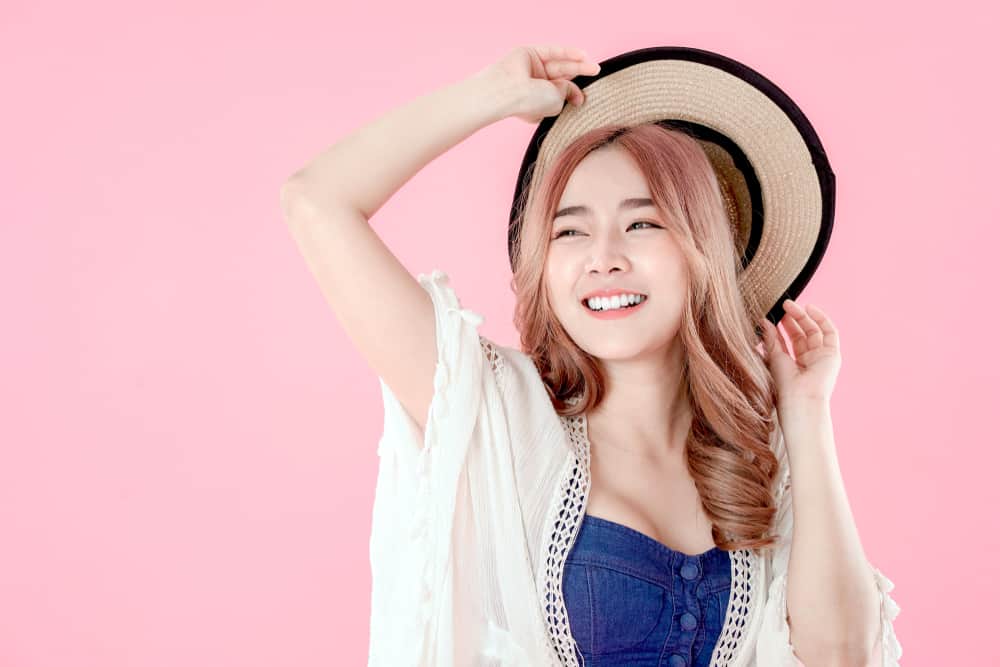 You can go a little beyond and add a parasol to not only guarantee those sun rays are not going to touch your hair but to accessorize your summer outfit. Right now, there is out there a wide spectrum of fashionable parasols for you. Just pick one that reflects your style and can be portable. A parasol than can be shrunk till been purse size will be the right for you.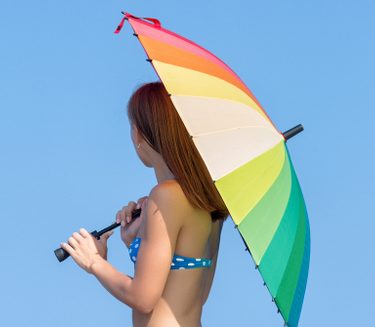 Your hair likes water, so give it the right type of it!
Your hair is so into water! It absorbs water easily, that's why it gets immediately wet when it touches liquids, so you need to ensure the first type of water it absorbs is a fresh one. Before jumping into the sea or into the pool, go take a little shower. Splash your hair with some water from your own bottle if you don't have showers or sinks close by.
You better use a swimming cap if…
You have dyed hair
The chlorine of the pool can produce a chemical reaction in your colored hair that will end in the alteration of your tone. It can fade away or change into another shade of color. Seawater is another story: I have heard some people say they never experienced any problem but others said they did. One explanation could be that seawater can give a bad texture to your colored hair, and that can affect the perception people will have of your hair color.
Have bleached hair
You NEED to use a swimming cap if you have bleached hair. Even though your style looks on point with such light colors, your hair is chemically damaged and you need to pay extra attention to it since it's more sensitive to the other chemicals in the environment and more prone to react to them than non-treated hair.
You are blond
Is no secret blonds do not have more fun in the hair department when it comes to maintaining their shade. If you are a blond, you could want to use a scalp to avoid your hair from turning greenish at the pool. The reason why your blond hair pass to be green after a day in the pool is because of the presence of copper, which is a metal that wraps your hair strands and reacts to your hair nutrients. This chemical reaction in blond hair produces the green effect.
I know wearing a swimming cap at the pool or the beach is not something you might want to do but, in some cases, it is, hands down, necessary. What is more: it is effective, very affordable and you can use it for as many times as you want. But, if you aren't convinced you look cute wearing one of those, then just tide your hair in a loose bun and enter to the water making sure your hair doesn't get wet.
If your hair is wet, comb defeats brush
When your hair is wet, it's more fragile. It needs you to be delicate with it and not to try to get rid of the knots and tangles at any cost. When you brush your air when it is wet, you create a lot more friction than with a comb, and that extra heat damage your hair strands. This is a tip that works well either for straight or curly hair. If you are just out from the pool or the sea, rinse your hair with fresh water and then use a comb to detangle it gently. Always start from the ends to not create bigger knots.
Summer Hair Care Tips at Home
This a list of things you can do to guarantee you will apply this summer hair care tips and keep your hair beautiful during this season:
Prepare a bottle of water the night before and place it on your nightstand. You will be able to have a sip of water as soon as you wake up.
Use an app to track how much water you drink per day and set hourly reminders to know when your water levels need to be filled again.
If you are going out the next day, before sleeping, put your summer hair care products inside your purse.
Keep loose hair ties with you, they are better to tie your hair than the tights ones.
Place your parasol and hats close to the door of your room or the door of your house. That way, you will always see them before leaving and grab them.
If you are hitting the pool or the beach the next morning, fill a spray bottle with fresh water the previous night and put it inside your purse.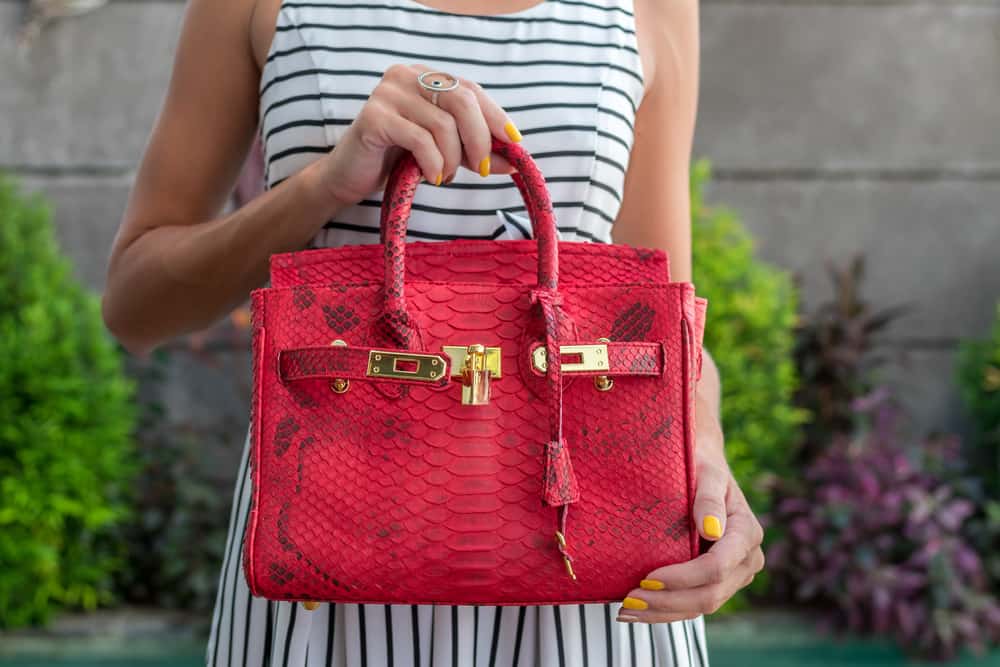 Now that you know this 6 Simple Summer Hair Care Tips to Enjoy this Warm Season Without Worries, you are ready to go knowing your hair will be healthy and shiny under the golden sun rays. You can easily incorporate this tips into your daily routine and make sure you will commit to them using some of the tips at home that I gave you. Remember, your hair is alive, it is a testimony of your personality and individual style, and it can tell more about you than what you think. Keep it protected during summer and let it be your main accessory.