Last Updated on
Say goodbye to the traditional hair coloring. The latest hair fashion this year is the more unusual the color of your hair the better. One of the most preferred color makeovers is green. It could be hard to pull off, but when done accordingly, it is just so good. However, not all may look good with green. There are things that you need to consider if you choose to have green hair. This green hair tips will help you on how to maintain the color and make it last longer.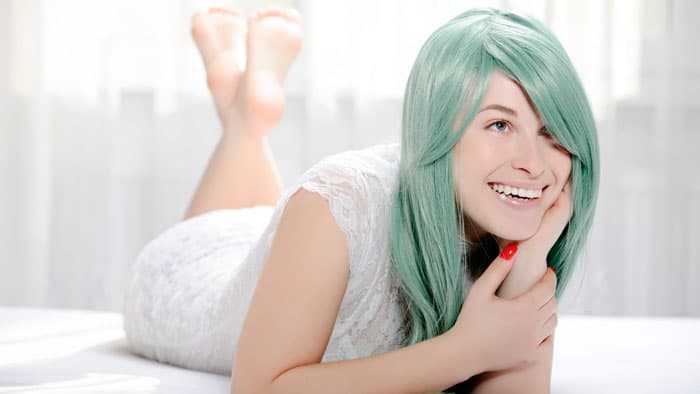 The first thing you need to consider when coloring your hair green is your skin tone. Make sure that your green hair will complement the color of your skin. One of the reasons why color your hair green is because it can complement any type of skin warm or cool. So you don't have to worry about the result if you decide to wear this color on your hair. Coloring your hair green is not easy to achieve and maintain. However, with the proper preparation and attention to detail, you will have green hairdo that will surely a head turner. If you want to keep the color of your hair looking vibrant longer, you need to apply the proper maintenance.
Tips on Maintaining Your Green Dyed Hair
If you want the color of your hair last longer, here are helpful tips that you can follow to maintain your green dyed hair.
1. Heat to your dyed hair is not good. The color from your hair may strip if you use hot water and blow dry it. This will leave your dyed hair looking tired or faded. If you are living in a place where it is mostly summer, you can use the hat to keep your hair protected from getting expose in the sun. Too much exposure can bleach your hair color.
2. Frequently washing your hair can fade the color easily. Even permanent dyes do not last longer. The color of your hair will fade soon, although if you have a green dye on your hair, a tinge color will somewhat remain on your hair until you cut it. Wash your hair less, it will help protect the color of your hair and it will last longer.
3. Avoid chlorinated pools as this chemical can alter the shade of your hair color or it will fade easily.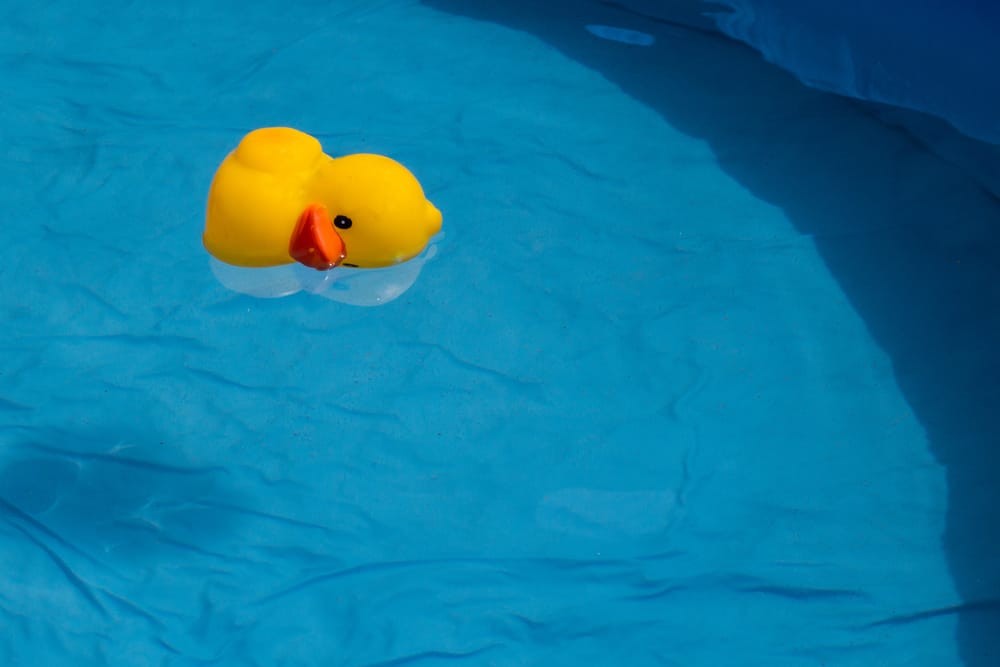 4. Use dry shampoo so that your hair will feel clean but the color sapping effects of water are spared.
5. Use cold water if you wash your hair to prevent dye from leeching on your hair as much as possible.
6. In order to keep your dyed hair looking fresh, you need to touch your hair regularly. You can use the leftover dye to retouch your hair every two to four weeks. You can also combine your conditioner with your coloring agent to provide a refreshing look without getting into trouble of going through the entire process.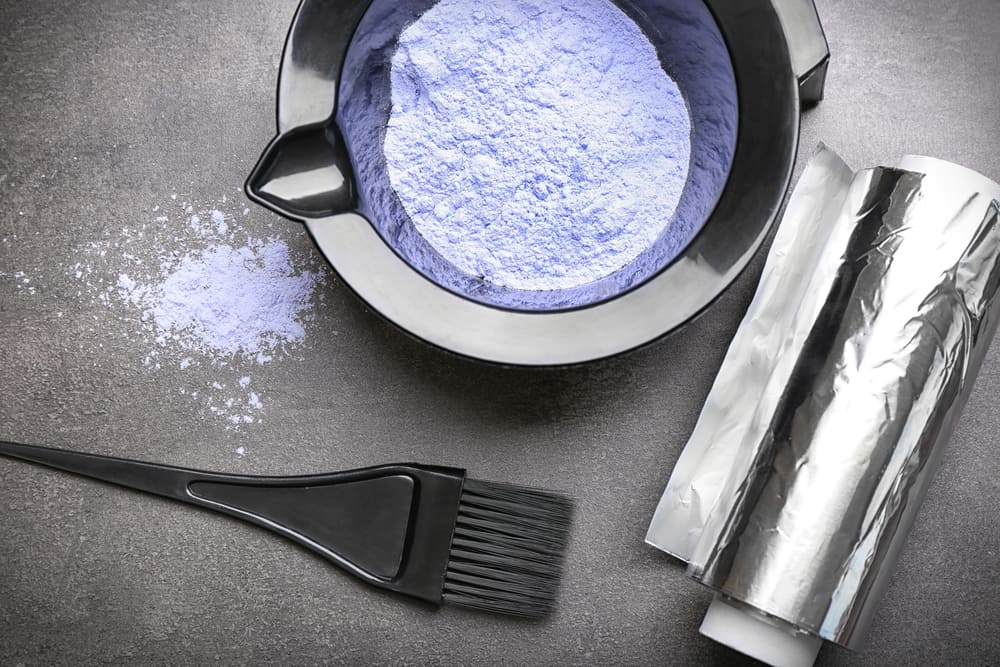 7. Touching up your hair with the remaining dye and with conditioner works best with vibrant and intense colors. Pastel Color that is washed only through your hair does not usually stick that well.
8. You can also change your shampoo that is formulated to protect the color. You can purchase it at salons or drugstores.
9. Wait for two days before you shampoo. If you dye your hair, wait for at least 48 hours or longer before you shampoo. If you can go 3 to 4 days before shampooing much better. This will allow the color to set on time.
10. The product you apply on your treated hair matters. Whatever you apply on your hair will affect the longevity of the color of your hair as well as the long-term health of your hair. Colored hair requires proper attention, so invest on high-quality products formulated to make the dyed hair last longer.
11. Avoid sulfates as it can strip the color from hair, so find a sulfate-free shampoo. Sulfate contains salt that can strip the moisture away, and the primary cause of color fading is due to loss of moisture.
12. Apply a hot oil treatment to add shine and enhance color. Hot oil treatment is easy to do at home and it helps your color treated hair to shine beautifully. Apply the oil to clean, towel dried hair and then cover it with plastic wrap or shower cap. Use a hot towel to apply heat, blow dry or you can sit in the sun. After heating the oil, let the hair cool to room temperature and rinse using cool water.
13. Keep a healthy diet to keep your hair look great. The food you eat will keep your hair healthy. The nutrients you can get from the food you eat will provide the energy that fuels hair luster and growth. Foods that are rich in iron and protein feed your scalp and hair by forming strong keratin, and protein that makes your hair stronger stimulates growth and improves texture. Eat low-fat cheeses, soy, lean meat, spinach, egg whites and fish to keep your color treated hair look at its best.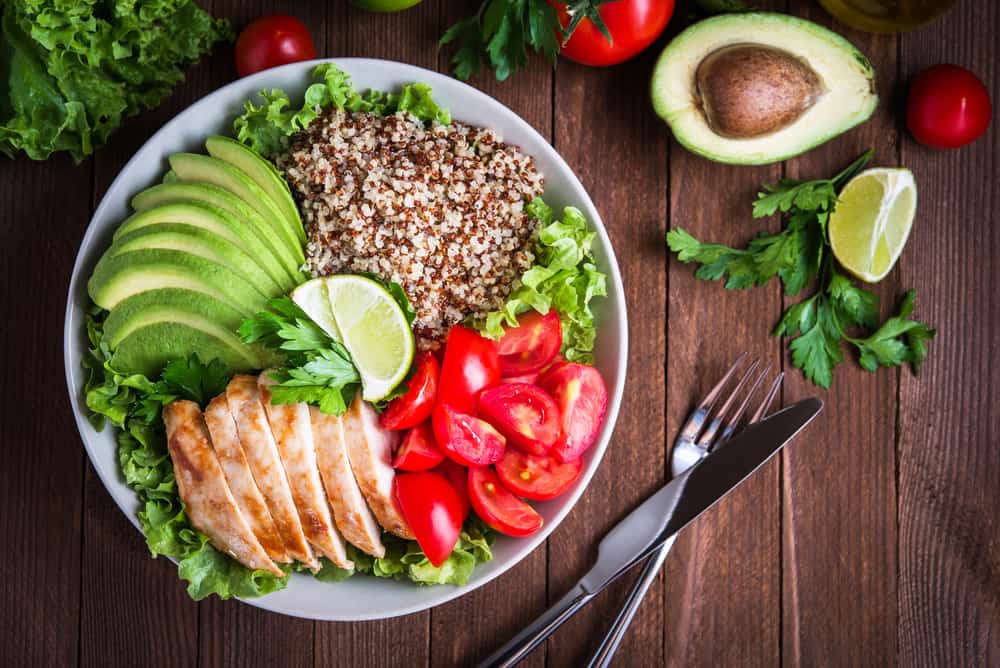 14. Supplements can make your hair healthy. Vitamins are important to keep your treated hair healthy and last longer. To keep your scalp's blood vessels healthy to support your hair follicles you need to take vitamin C. It also helps in getting iron from plant proteins. To strengthen weak hair and at the same time improve its texture, you need an essential vitamin B known as Biotin. You can get this from sardines, salmon, egg yolks and carrots. These vitamins can keep your body and hair healthy and strong.
15. If your hair becomes dry after dyeing it, this could be a sign that your hair may be damaged. Having regular trims or cuts can keep your treated hair looking healthy. You don't have to cut your hair very short, just enough to get rid of the frayed ends.
Anyone can look good in green hair. A good color and a healthy hair will make you a head turner. If you keep in mind the above green hair tips you will be able to maintain and keep the color longer.