Last Updated on
People with natural curls often wonder whether it's a blessing or a curse. Just imagine what more those who are stuck in their short, curly hairdo struggle with. Some women with naturally curly hair, long or short, just resort to tying their hair in a high ponytail or just leave it as is. This is because they have always believed that they're going to have issues styling their natural waves. They have always been afraid to try different styles fearing that the entire updo sesh will just turn out as disaster.
However, while you are loudly confessing how you wish you've got natural straight hair, some others are envying your natural curls, wishing they don't have to use curling iron to style their manes like yours. Surprised? Don't be because truth is, you can style your naturally curly hair in many fashionable ways that will highlight not just your lovely face, but will also make you fall in love with your curls. Yes, you have read it right. Styling short, curly hairs is now easier than ever, not to mention the countless tutorials you can find in YouTube. So, forget about envying your straight-haired friends because, these hairstyles will make anyone swoon because of your gorgeous locks.
Begin with These
Hair that is properly cared for is much easier to style. Choose the right shampoo, conditioner, and mask for your hair type. These will help moisturize and nourish your mane, making it less frizzy. Hairstyles for curly hair usually last long. The only major problem you will face is keeping it moisturized so it doesn't look dry and uncontrollable. Find a serum that you can apply after every bath, which can help keep your curly hair moisturized and manageable for styling.
10 Popular Hairstyles for Short, Curly Hair
There are different types of curls. There are large or loose curls and there are smaller or kinky curls. Depending on how thick your hair is, curls definitely add up to the volume, so layered hairstyles are something that doesn't fit all curls. It is suggested that you try these most popular hairstyles for short, curly hair and see which ones look best on you.
1. Cute Curly Bob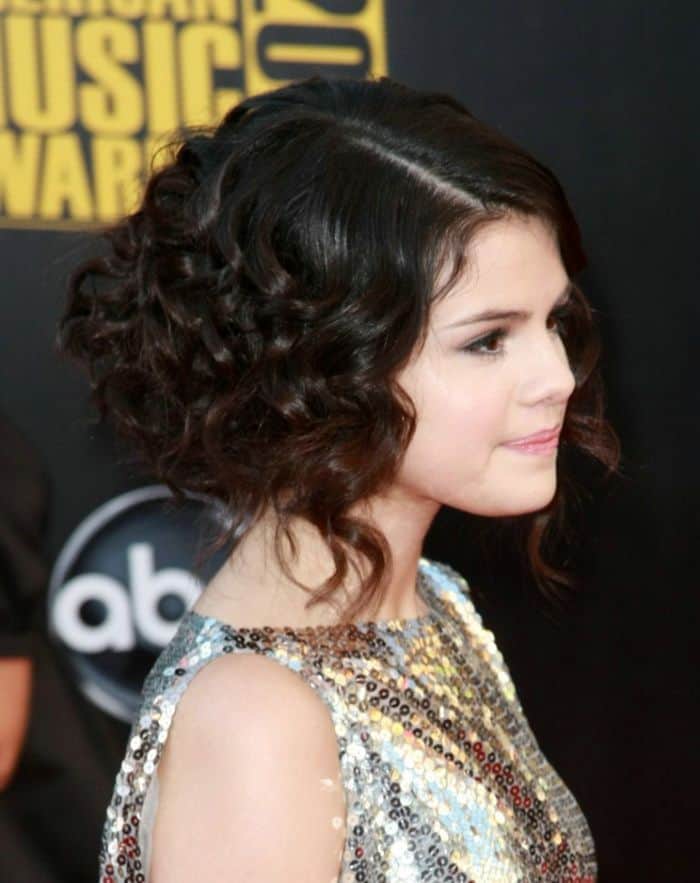 Maintaining natural spirals can be really tricky to the expense of you spending a lot on magic potions to keep it nice together. The easiest way to look fab without much of a hassle is to score a cute curly bob. Just keep the front a bit longer than the back to pull off a nice volume.
2. Half Shaved Short Curls
If you love to experiment and you can carry an edgy hairstyle, a half shaved curly hair will make you look young and fun. The shaved part makes you look like a rebel diva while the remaining curly side adds style.
3. Angled Short Cut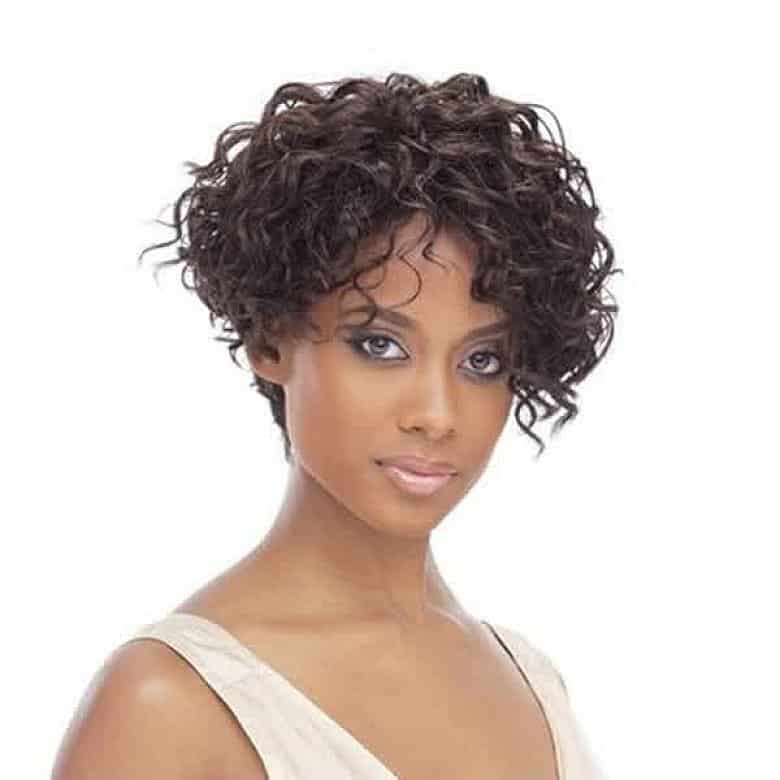 An angled cut provides better view of your assets. It exudes body and bounce and accentuates features such as your eyes and your lips. This cut is basically longer than the other side, making a round face look thinner too.
4. Extra Short Tapered Back
For a combination of edge and elegance, the extra short haircut with the back part shaved is the answer. This full glamour hairdo allows you to artfully craft your curls with dangling earrings as the only requirements for you to rock any formal occasion.
5. Modern Curly Crop
Natural curls only need little styling to make it look tighter. This hairstyle requires allowing some of your curls to fall onto your forehead so it balances your entire look. This style makes you look glamorous, modern, and vintage all at once.
 6. Layered Short Curls
You can Google Meg Ryan in this haircut to see how beautiful it looks on someone with thinner hair volume. However, you have to remember not to cut your bangs really short when planning to get this hairstyle because it will only look unflattering. This hairstyle will look great on ladies with thin face as it will appear more rounded. When styling your short curls like this, use a cream-like curl enhance to discipline your natural wisps and help them unravel their real beauty. Products like this are applied on wet hair before your brush and then blow-dried with a diffuser or air-dried. You may also use a light-hold hair spray.
7. Combed Back
If you desire to exude a bit of sensuality, then a combed back hairstyle is your best bet. Put those curls away from your face. To do this, apply some mousse to your wet hair and blow dry it with low air flow. You can then run your fingers onto your curls for final texture and keep them together using a light hold spray. You can pin up the back lower back portion of your hair loosely to elongate your nape section.
8. Au Naturel Short Curls
Think about Alicia Keys and how she effortlessly carries her natural curls. Often, the less effort you put in to style your short curls, the more it looks fab on you. You will only need a leave-in conditioner to damp your hair and a wide-tooth comb. Air dry it and once dry, hands off because the more you try to manage it with your hands, the more frizz you get.
9. Volumized Curls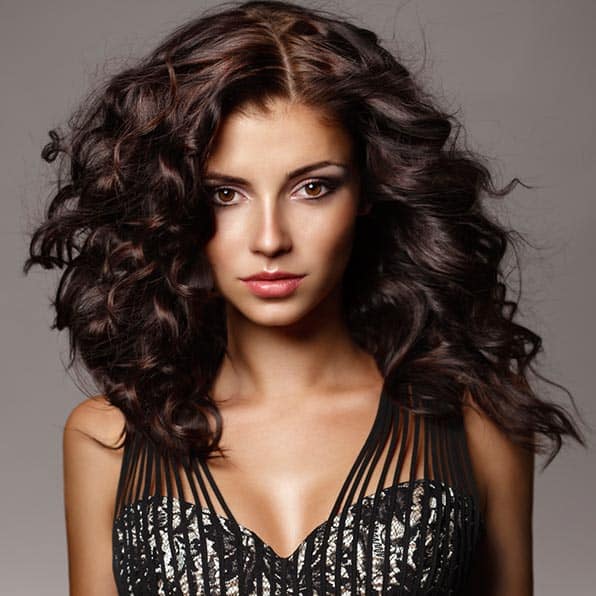 If you can carry big hair, why not go dare for it? Need we say more?
10. Colored Short Curls
One cool way to add fun and life to your natural short curls is to color it. You can opt for solid colors like blonde, ash, maroon, brunette, or any other. You can also liven it up with highlights. If you want more edge, have it multi-colored with unique choices like blue and plum.
Final Tips
Styling your short, natural curls can be hard work most of the time and you may just feel like having it straightened at the salon. However, if you learn to see its natural beauty and try the endless ways to glam it up, you will find a few hairstyles that best accentuates your features. Better yet, with the right amount of confidence, you can rock any hairstyle you want no matter the time of the day. Love your curls by giving it the care it needs and notice how they love you back.