Last Updated on
People are born with a different kind of hair. The good thing is that there are lots of things that you can do to get the style of hair that you want. Curly hair can straighten their hair easily with the use of hair straightening devices. Those with straight hair can likewise curl their hair if they want to. Whether you want an entirely new look, or you just want to look different on a certain event the tips below will help you achieve the look that you want.
Hair specialists believe that straight hair is the toughest type of hair. It's because it is easy for the natural oil to drip down to the hair shaft. This type of hair gets all the nourishment it requires, can handle vigorous brushing and styling. Straight hair possesses a mirror-like shine that every woman wants for their hair. Also, they can hold off on the extra shine serum. The hair can reflect more light and thus more shine. The hair grows out easily. The best thing about straight hair is that it grows long and strong. The hydration and resilience it gets from the sebum make it less susceptible to breakage and split ends.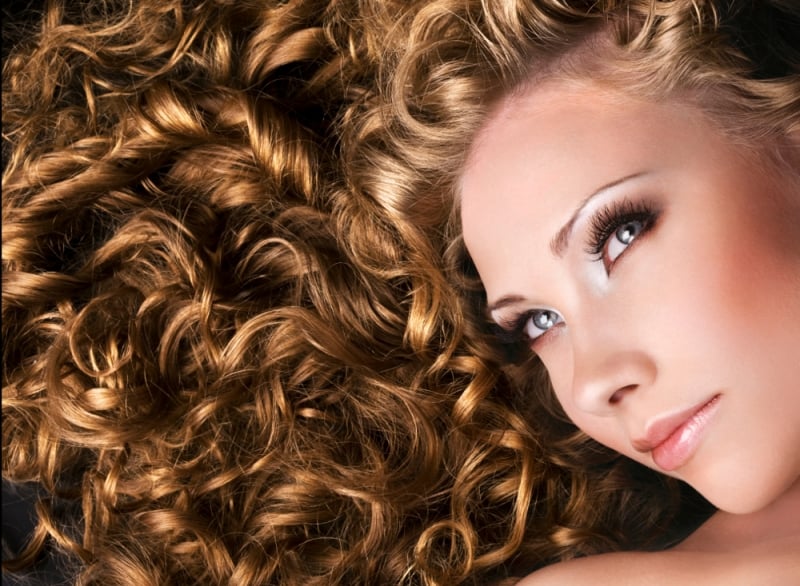 Preparing Your Hair
Before you curl your hair there are things that you need to do first.
Get the right haircut. It is easier to curl a mid-length cut. Make sure that your hair is long enough to add some layers of curls but not too long to make the entire process excruciating. Shoulder length hair is the ideal length.
Add volume and moisturize your hair. If you want to maintain the style it is important that you moisturized your hair. If you allow your hair gets very dry the curls will easily fall away. Prepare your hair before curling it by using a moisturizing shampoo.
Methods on Curling Your Straight Hair
1. Using Bobby Pins to Curl Your Hair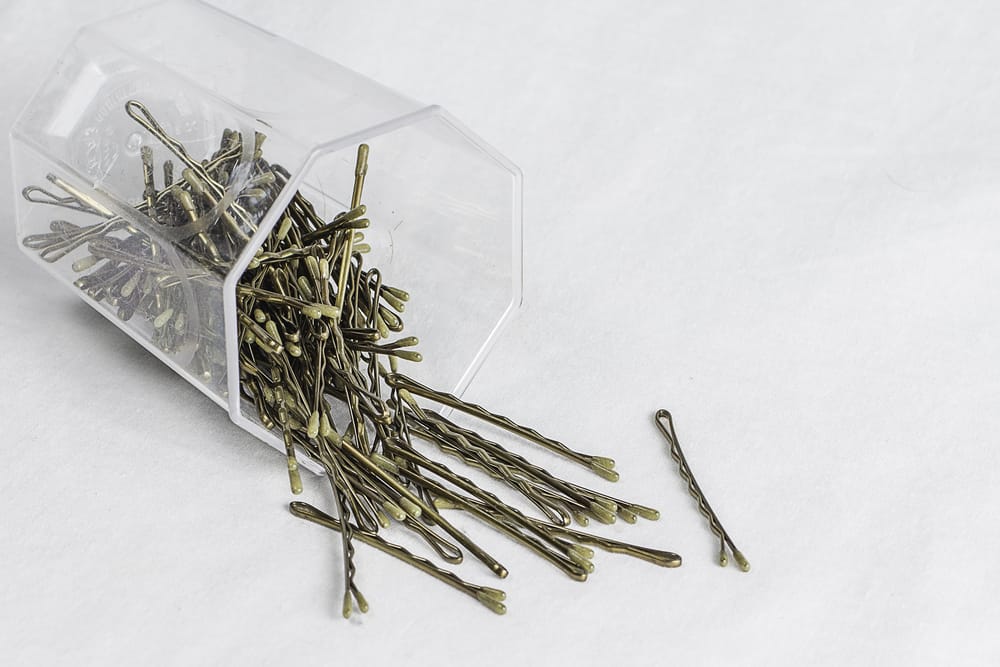 First, wash your hair and condition it as you normally do. Dry off your hair. Do not blow dry your hair. In curling your hair using the bobby pins, it is best that your hair is damp to achieve the right curl. By doing this, the hair will expand only in the pins and the style will remain longer.
Apply mousse, include the roots and tips. The amount of mousse will depend on how long your hair is. Squeeze your hair again with your towel from roots to tips. Do not rub your hair as it will become frizzy and hard to manage.
On your damp hair put some thickening spray or root lifter. Apply thickening spray all over your hair.
Use your fingers to comb your hair gently as you blow dry your hair. You can use brush if needed, but if you can avoid it much better.
Section your hair for curling. Start at the bottom use your fingers to section your hair. Before you curl each section spray some hairspray. Use two bobby pins to secure each section in place.
Once you pinned up all the sections blow dry it for about a minute to help it stay in this style. Then put some hairspray. Allow the curls to cool down completely.
Before removing the pins allow the curls to cool down completely. Tousle your hair with your fingers. Never brush your curly hair. Apply hairspray after removing the pins.
2. Using Sponge Curls to Curl Your Hair
You can purchase sponge curls or diffusers at any local beauty supply store.
This is done before going to bed. You need to keep these curlers on your hair the whole night.
Take a shower and dry your hair a little bit wait within one and half hours.
Section your hair from top and work your way down. Roll the sponge curler on the section and make sure that it is tight enough.
Go to sleep and let it stay on your hair overnight. The good thing about sponge curlers is that they are soft enough thus you will not have a hard time sleeping with it.
When you wake up blow dry your curlers, blow dry about a minute before you unroll it.
3. Using Curling Iron to Curl Your Hair
There are various types of curling irons, choose the one that will fit your hair and the style that you want. Choose a small barrel diameter if you prefer small, tight curls. Use bigger barrel if you want beach style curls.
Spray hairspray before using the iron.
Apply the right temperature for your iron but never go above 4000 For fragile hair stick only on 2000F and for thicker and coarser hair set the curling iron at 3000F.
Section your hair not too large and not too small and clip your hair.
Wrap each section around the curling iron start at the roots. Hold it between 10 to 20 seconds before going to the next section.
Use your fingers to fix your curls before you do the final spray.
The art of curling your hair while you are sleeping is both simple and painless and if you do it well, it will definitely change your life. The above processes can be done while you are awake but if you want a better result it is best to do it while you are sleeping. For hard to curl hair this method is the best option.