Last Updated on
Women with curly hair are gorgeous and sexy. Big soft curls can accent your face shape. It is more flattering on women with angular face shapes.  Curly hairs that naturally fall into ringlets are gorgeous. If you have curly hair, you can get spotted easily in the crowd. Sometimes children will stare at you and your curly locks because they think you are one of the Disney Princesses. In a wedding, bridesmaid would curl their hair to make them look fancy. For those with curly tresses already, you will spend less time on fixing your hair than others. For those with straight hair and want an instant curl on their hair this how to curl hair with roller guide is for you.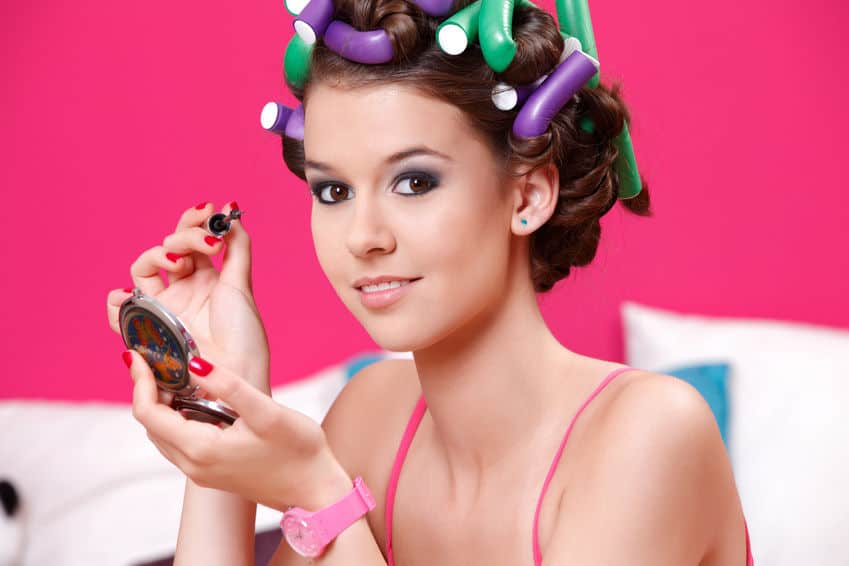 Curly locks mean big personality. Some see people with curly hair as someone who is approachable and bold. If you decide to have curly tresses then you can make lots of friends. There are lots of things your curly locks can do for you, not just on your physical look but also on how people perceive you and your personality.
How to Curl Your Hair with Hot Rollers
The outcome of curling your hair will depend on how you will prepare your tresses and how you will use the hot rollers. For some women, their experience with hot rollers is limited. Here are tips on how to use the hot rollers to achieve the curls that you want.
Things You Need to Know Before Curling Your Hair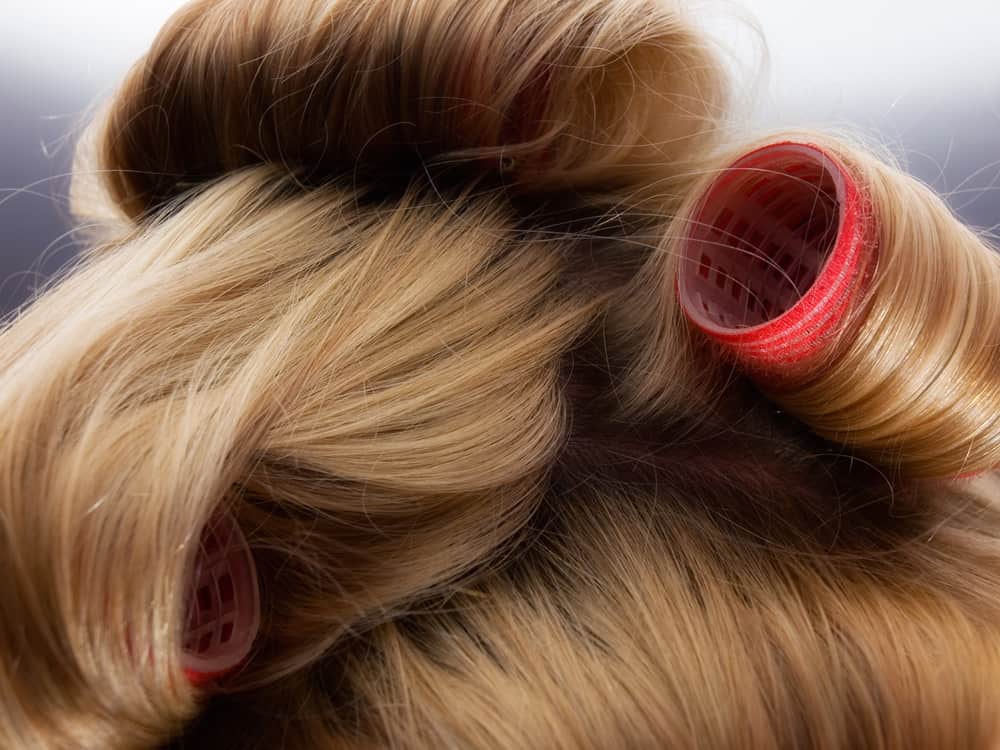 1. Determine the capability of your rollers.
Before you do anything, you need to analyze the rollers that you have and determine what you can do with it. For example, small hot rollers that are used to have tight curls are very different from large rollers that will provide you loose waves. To add volume to your short hair, you need tighter curls. If you have different – sized rollers you can do some experimentation, you can add volume by adding texture through the different sizes.
2. Preparing your hair.
Your hair needs enough protection from the heat regardless it is short or long. Wash your hair using good quality shampoo, but use a small amount of conditioner. It is best to use some sort of heat protectant to make sure that it won't damage your hair. Check your hair for any tangles. You can use some moisturizing mousse so your curls will last longer. If you have hard to curl hair it is best to wash your hair the day before you will use hot rollers on it.
Things You Need to do During Curling Process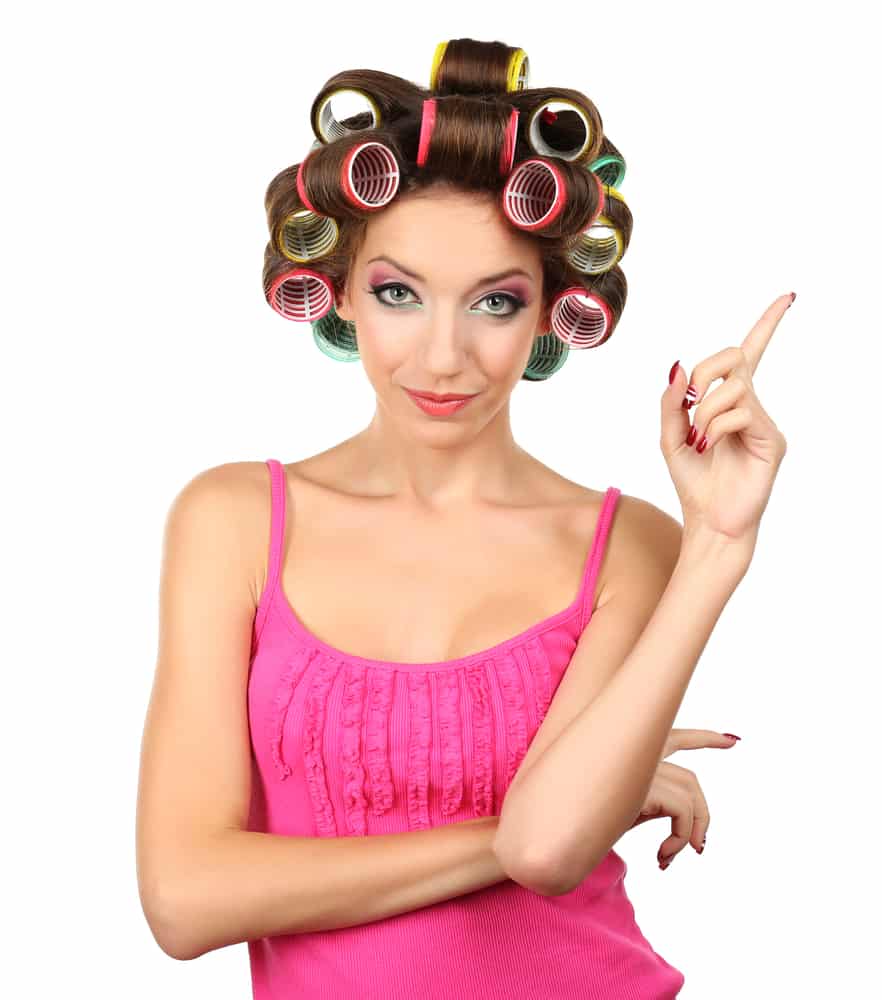 1. Divide your hair into sections.
This step is much easier for short hair than long hair, but there are some who forget that if they prefer tight and defined curls, they should divide the hair into smaller parts. With the use of clips, prepare your hair and make sure it is out of the way. One inch sections are enough to provide you the best result because the smaller the sections that more defined your curls will be thus the better it will look. It depends on your personal preference. You can experiment with different hairstyles depending on the size of your rollers.
2. Preparing the hot rollers
Some hot rollers heat up fast, some may heat up slower so it is important that you know how many rollers you will need. Prepare only the number of rollers you need, and heat them up so you can roll your hair on it once it is set. Prepare the clips as well. You will need it to clamp the hair into the roller to secure it. Make sure that you know where to hold the roller, in case it gets too hot.
3. Rolling the Hot Rollers.
The best way to go when dividing and putting the rollers is top to bottom. Rolling this way can prevent your hair from getting tangled and you will not get confused. It is important that you roll everything on it that includes the tips, to achieve a nice curl. Roll onto your scalp and secure everything in place using the clip. Keep in mind that these are hot rollers, so there will be heat. Take extra precaution in handling the rollers.
4. Let the hot rollers cool down.
Remove hot rollers only when it cools down completely. You should never brush your hair while it is still hot. To achieve the curls that you want adequate time is needed. This will also help curls to last longer. Thus, you really need more time for this. If what you have are rollers that heat up fast, then you can save more time. To make the curls last longer, you can spray some hairspray while the rollers are still on your hair. In removing the rollers, remove the clip first and then slowly take out the roller without putting pressure that can cause damage.
Things You Can Do After Curling Your Hair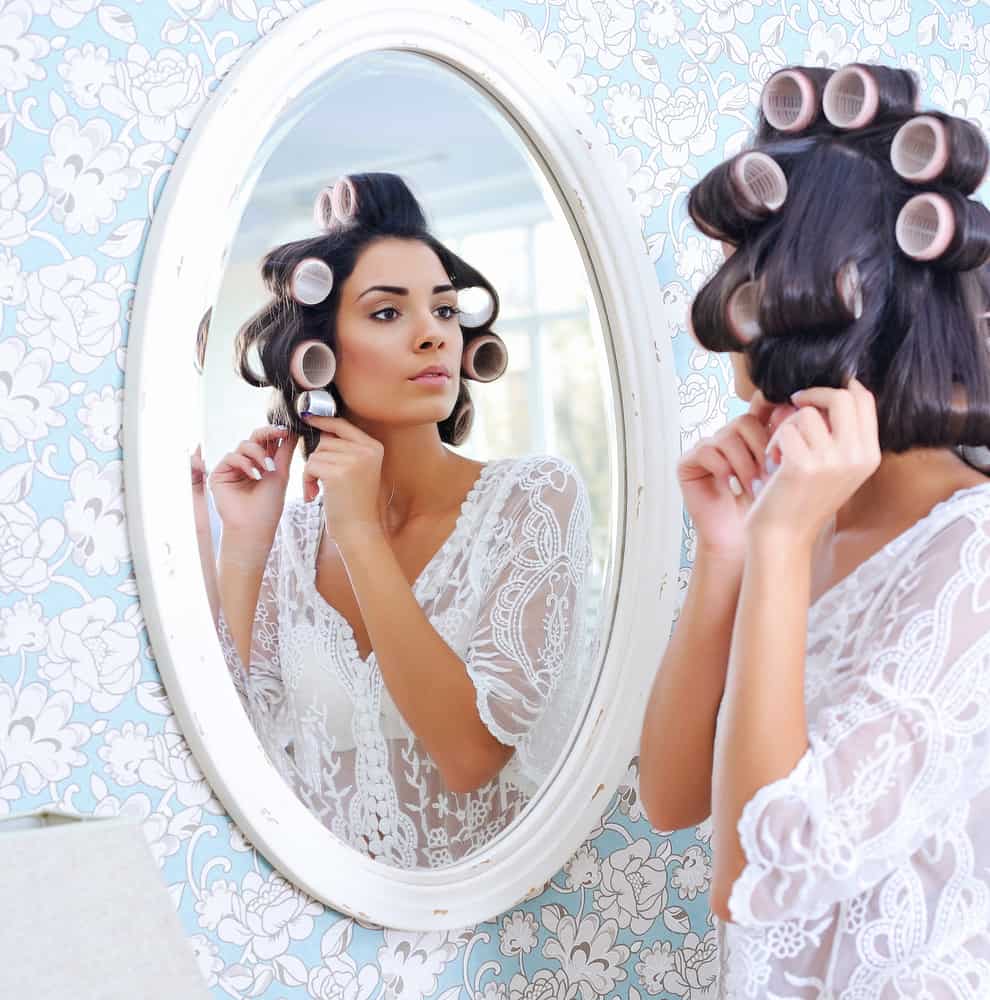 After removing the rollers, your hair will look shorter than it was before. Loosen the curls using your fingers, and style it the way you want. As final touches, you can put some anti-frizz serum and spread out evenly. Focus on the ends of your hair because this is the part that frizzes easily.
Keep in mind that you will be subjecting your hair to heat so make sure that you use some protectant for your hair. It is much easier to achieve the curl that you want if you use hot rollers. To prevent damaging your hair simply follow this how to curl hair with roller guide.